As Liam Neeson bids goodbye to action films, a look back at his knockout roles
Liam Neeson has starred in some of Hollywood's biggest action blockbusters including the likes of Taken, The Grey, The A-Team, Unknown and the Batman Trilogy, to name a few.
"I don't know who you are. I don't know what you want. If you are looking for ransom, I can tell you I don't have money. But what I do have are a very particular set of skills, skills I have acquired over a very long career. Skills that make me a nightmare for people like you. If you let my daughter go now, that'll be the end of it. I will not look for you, I will not pursue you. But if you don't, I will look for you, I will find you, and I will kill you."
The revenge action genre in Hollywood climbed to newer heights with Liam Neeson's films, in which he took on sundry villains with minimal weapons and maximum attitude.
The above dialogue, from Neeson's super-successful action film Taken 1 (2008), summarises the essence of nearly all the major action flicks, the actor has fronted over these past few years. And woe betide the goon he sets his sights on.
Neeson, now 65, has announced that he'll be retiring from action films (in an interview, he said bluntly: "It's the age"). With no more Taken films to look forward to, we put together some of the most memorable Liam Neeson action outings:
Taken
Piere Morrel's 2008 film Taken was the initiation of the action franchise which went on to become a major money-spinner at the global box-office. Neeson essays the role of "a retired CIA agent who travels across Europe and relies on his skills to save his estranged daughter, who has been kidnapped while on a trip to Paris," as stated in the official synopsis of the film. Neeson's impeccable performance of a distressed father in search of his missing daughter, brought alive a more realistic superhero dad who is vengeful yet vulnerable.
Unknown
The 2011 Jaume Collet-Serra film Unknown, is an action-thriller that was equally gripping for its sheer suspense. The whole impostor angle gave the film a new dimension. Neeson played the character of a man who awakens from a coma (after meeting with an accident), only to discover that someone has taken on his identity and that no one, (not even his wife), believes him. With the help of a young woman, and a few of his benefactors, he sets out to prove who he is, states the film's official synopsis. What works for this film, and for many other Neeson starrers is the fact that he is a phenomenal actor who goes beyond the physical combats and touches the emotional sides too.
The A-Team
This 2010 multi-starrer The A-Team features the likes of Neeson (of course) along with Bradley Cooper, Quinton Jackson and Sharlto Copley as a group of Iraq War veterans looking to clear their name with the US military, who suspect the four men of committing a crime (they've been framed), as per the film's synopsis. Neeson essays the role of the group's leader, Hannibal and takes a center stage among relatively younger co-stars. Such is the enigma of Neeson, that his age seems just another set of numbers; he matches (and rather surpasses) his counterparts in some of the action sequences, thus cementing the fact that nobody does it better than him. The A-Team is directed by Joe Carnahan.
The Grey
Neeson, in his 2011 film The Grey again with director Joe Carnahan, makes for a realistic in-the-wild action hero. Set in Alaska, the film revolves around six oil workers whose plane crashes in the snow-capped mountains. They are led by a skilled huntsman (Neeson) to survival, but a pack of merciless wolves haunts their every step. Neeson very effortlessly slipped into the role of the huntsman and made the audiences believe that their journey amid the snowy terrain among the blood-thirsty wolves is rather real. Well, he does his action stuff, but the momentum that he is able to develop throughout the film makes it even more riveting.
Batman Begins/TheDark Knight Rises
It requires an actor of Neeson's calibre to pull off a villain's role with such aplomb that when he re-emerges in The Dark Knight Rises, audiences can't stop raving about the performance. Christopher Nolan gives Neeson one of the actor's most iconic on-screen avatars in the form of Henri Ducard (more commonly known Ra's Al Ghul), the leader of the League of Shadows. Neeson's role initially is presented as a mentor in Batman Begins, only to shock the audience by finally revealing that he is the reason behind all the chaos around Gotham, as shown in The Dark Knight Rises. Neeson lives the character, gifting all major Batman trilogy fans a villain to remember.
Liam Neeson, your action avatar will be missed.
Find latest and upcoming tech gadgets online on Tech2 Gadgets. Get technology news, gadgets reviews & ratings. Popular gadgets including laptop, tablet and mobile specifications, features, prices, comparison.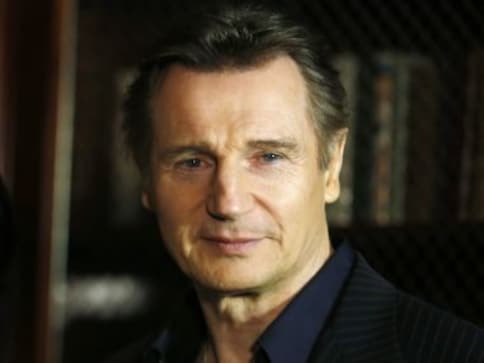 Entertainment
Liam Neeson said he then "went up and down the areas with a cosh hoping I'd be approached by somebody."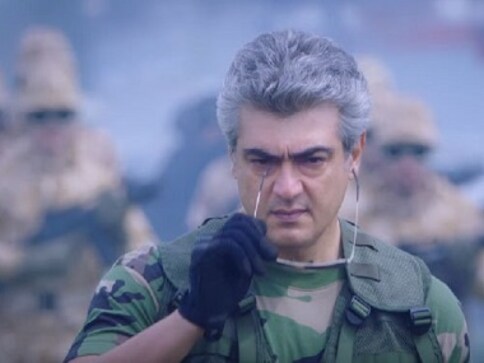 Entertainment
Vivegam will release on 24 August, and has been given a U/A certificate
Entertainment
Some superheroes are born great. Some have greatness thrust upon them. And then there is Batman. He's achieves greatness and that's why he hold out for Batman above all others.