As Bob Dylan turns 76, here are some of his greatest covers by Adele, Jimi Hendrix
We look at the most popular covers of Bob Dylan by other famous music artistes. From Jimi Hendrix to Guns N'Roses to even country legend Johnny Cash, this list showcases a few of Dylan's greatest songs made even greater by these visionaries.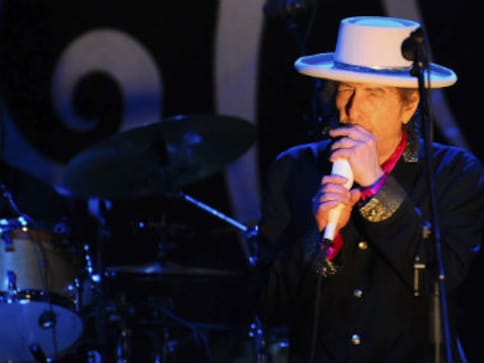 Nobel laureate Robert Allen Zimmerman, or Bob Dylan as he is more popularly known as, celebrates his 76 birthday, here is a look at some of his most popular songs — that have become so iconic that they have been covered vastly. If you look at Bob Dylan's 'Mr Tambourine Man' it has been covered extensively from artists like Stevie Wonder to the Mitchell Trio to The Bryds.
Here's a look at some of the most iconic Bob Dylan covers that were made even greater by these visionaries:
'All Along the Watchtower' by Jimi Hendrix

Dylan said that he was overwhelmed with Hendrix's interpretation of his folk rock single and that every time Dylan sings it since the release of the cover, it feels like it is a tribute to the late guitar virtuoso. 'All Along the Watchtower' was also the greatest hit of Hendrix's short but influential career, hitting number 20 on the Billboard Hot 100.
'It Ain't Me, Babe' by Johnny Cash
Legendary country singer Johnny Cash covered this song with his second wife June Carter and was featured on Cash's 1965 album Orange Blossom Special. The song was so integral to Cash's career that is was also featured in Cash's biopic Walk The Line starring Joaquin Phoenix and Reese Witherspoon.
'Make You Feel My Love' by Adele
Adele released her contemporary cover of Dylan's song 'Make You Feel My Love' on her debut album 19. Even though the arrangements of both the songs were similar, Adele's voice lingers even after the song ends, especially when she sings it live. Dylan Simpson from The Guardian applauds her "hushed delivery" which according to him, helps Adele make the song "her own".
'The Times They Are a-Changin' by Phil Collins
Phil Collins takes the folk classic 'The Times They Are a-Changin' and recreates it with a band setup, which makes it unique compared to the other covers of this song. The song was featured on Collins'1996 album Dance Into The Light which was also his first album as a solo artist after leaving his band Genesis.
'Mr. Tambourine Man' by The Byrds
The Byrds' cover of 'Mr. Tambourine Man' is widely claimed to be the first folk rock song, and its inclusion of jangly twelve-string guitars and poetic lyrics became a template for folk rock songs that followed. The song also utilizes a 4/4 time signature instead of Dylan's 2/4, contributing to the breezy, spiritual theme of this cover.
'Blowin' In the Wind' by Stevie Wonder
Stevie Wonder's cover did wonders for his own career, as it became a top 10 hit on the Billboard Hot 100 in 1966. The song showcases Wonder's love for the 3/4 time signature which he uses instead of Dylan's traditional 4/4, while pulling on our heart strings like only he can do.
'Knockin' On Heaven's Door' by Guns N' Roses
Probably the most popular cover of any Dylan song, they released 'Knockin' on Heaven's Door' as part of their fourth studio album Use Your Illusion II. The hard rock interpretation was popular with both their fans and was a staple on their set list since its release.
Bob Dylan's music and lyrical style has inspired a lot of musicians and these songs were best examples of them showing their respect for this legendary musician and Nobel laureate.
The times maybe a-changin' but your songs will always be evergreen. Here's wishing the iconic folk singer and poet a very happy birthday!
Entertainment
Here are the reactions of the nominees to the Tuesday's Grammy nominations:
Entertainment
It wouldn't be the Grammys without a healthy dose of surprises, snubs and head-scratchers, and the slate of nominees for the February 2023 gala did not disappoint.