As Baaghi 2 crosses Rs 150 cr mark at the box office, Tiger Shroff emerges as a new-age action star
With the runaway success of Baaghi 2, we could probably be witnessing the making of a new-age action star in Tiger Shroff.
The action genre has rarely been the focus of young male actors or debutants in Hindi films. Most of the younger lot want to hint that they would be 'comfortable' doing action but it's primarily the all-encompassing, typical Hindi film genre that they concentrate on, at least in the initial stages of their career.
It's a foregone conclusion that success within this template is the thing that separates the aspirants from the stars. This explains why a Ranbir Kapoor never attempted 'action', while an Imran Khan, who came up around the same time, felt that films such as Kidnap (2008) and Luck (2009) would widen his base. This approach is different from the one undertaken by Tiger Shroff, a star-son and a successful (in his own right) younger actor, who unlike most of his contemporaries has singularly focused on action as a go-to genre.
With the runaway success of Baaghi 2, we could probably be witnessing the making of a new-age action star.
Although Tiger Shroff's debut Heropanti (2014) made enough headlines, and money at the box office, it isolated him when it came to mainstream Hindi films. Rather than opening up the floodgates for Shroff, Heropanti ended up making him stand all alone as he didn't seem to fit in the grand plan that Bollywood had for the younger lot. In other words, a Karan Johar or a Yash Raj films was not knocking on the door, yet. Between Heropanti and Baaghi (2016), Tiger Shroff did come across as someone who was trying tad too hard.
The success of Baaghi, a film that made 100 cr at the Indian box office and raked in 127 cr across the world, should have ultimately changed things for Tiger Shroff but this didn't happen.
Shroff could do the things expected from a run-of-the-mill Hindi film hero but despite everything he was still like Alfred E. Newman - number one in the field of one. This was more than visible in the January 2017 appearance that Tiger made on Karan Johar's chat show, Koffee With Karan, where along with his father, Jackie Shroff, Tiger appeared to be a new admission student trying to impress the principal along with his parent in order to pass the interview. However, Tiger more than impressed Johar and was soon cast in the latter's Student of the Year sequel.
Usually, younger male actors consider action to have limited appeal to the audiences as opposed to romance and other genres. This is true to a great degree as action films do limit the audiences. It is said that the late Yash Chopra told Shah Rukh Khan during the making of Darr (1993) that unless he played an onscreen lover his career would not go anywhere.
While a Student of the Year 2 might open up a new fan base for Tiger it doesn't seem like he is ready to completely abandon action. He is already committed to Siddharth Anand's Hindi remake of the action classic Rambo and in May 2017 YRF films also announced the director's next would feature Tiger Shroff along with Hrithik Roshan.
No one would have imagined, least of all Tiger Shroff, that Baaghi 2 would enjoy the kind of reception that it was greeted with at the box office. There has not been a clearer indication of the arrival of true-blue action star ever since the early 1990s with the emergence of Ajay Devgan, Akshay Kumar, and Sunil Shetty.
Entertainment
Dahaad, an eight part crime drama, is directed by Reema Kagti and Ruchika Oberoi. It features Sonakshi Sinha, Vijay Varma, Gulshan Devaiah, and Sohum Shah in the lead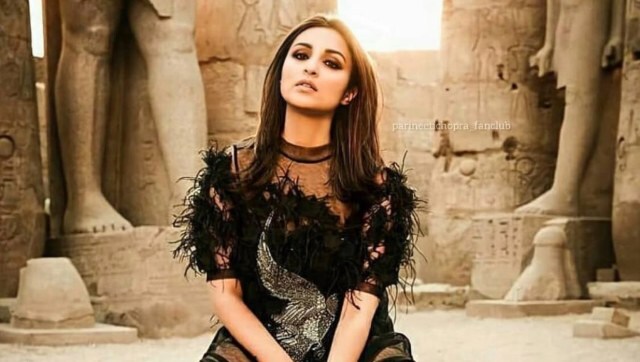 Entertainment
arineeti took to social media to share the happy news.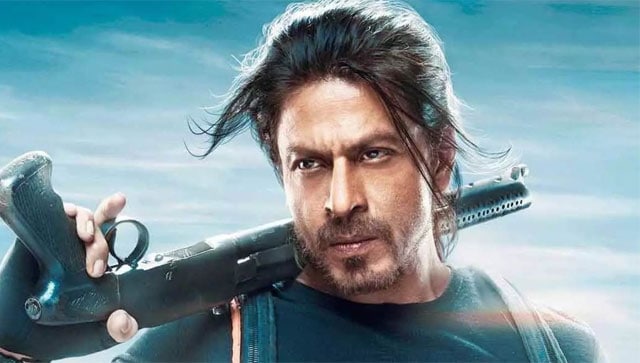 Entertainment
The BBFC shared the rating for Pathaan on its official website along with detailed rating information