Arunabh Kumar asked to stay away from TVF office but will return as Yogi in Pitchers 2?
Arunabh Kumar's resignation as CEO of TVF comes after constant pressure from investors and poor financial performance in the last three months.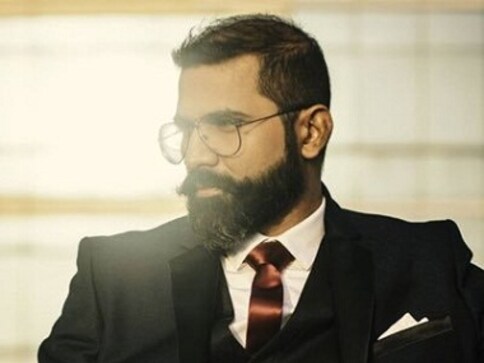 It was earlier reported that digital entertainment portal The Viral Fever's (TVF) co-founder Arunabh Kumar has stepped down as the CEO of the company three months after facing sexual harassment charges from multiple anonymous colleagues and interns.
In his farewell tweet, Kumar had mentioned that though he is no longer associated with the TVF in official capacity, he is willing to mentor the content team for upcoming shows. However, Mumbai Mirror reports that highly placed employees of the TVF claim that Kumar has been asked to stay away from the TVF operations.
The same reports states that he has not visited the TVF office since 14 March when the sexual harassment allegations surfaced. However, it also says that he is expected to return by the end of this year when he will reprise his role of Yogi in Pitchers 2. The matter is also likely to cool down by then.
The report states that the two primary reasons behind Kumar's resignation are constant pressure from investors, particularly Tiger Global Management that owns 25% stake in the company, and the poor financial performance in the last three months that cost them Rs 8 to 9 crore losses.
Their last notable show, Bisht, Please was built to revamp the falling traction of TVF but the show received less than 20,000 hits per episode, half of what their popular shows like Pitchers and Permanent Roommates received. The investors forced Kumar to resign and even blamed the company for issuing a statement in favour of the then-CEO immediately after the sexual harassment charges.
Hence, Kumar's words in his parting message, "We made a grave mistake, by reacting instinctively, in our first official response. While no amount of apologies can undo the mistake, I would like to again apologise from the bottom of our hearts for letting all of you down and thus humbly accept the brickbats we received for that insensitive response."
Now, the same report suggests that the new CEO, Dhawal Gussain, has his loyalty towards Tiger Global Management and is expected to salvage and then revamp the company.
Entertainment
'Aslan' singer Christy Dignam is currently receiving palliative care at home, his family issued a statement and also requested for privacy at this hour. Their statement read- "As always Christy's health has been and is our priority. It has been a tough road for us all but mostly Christy."
Entertainment
The author noted that living in the closet is often glorified in the film industry.