'Art of living or intimidation?': Twitter backs Twinkle Khanna for 'joke' on Sri Sri
Sri Sri Ravi Shankar, the founder of Art of Living, is in the news again. This time it is courtesy Twinkle Khanna.
After suggesting that Nobel Peace Prize winner Malala Yousafzai did not deserve her award, Sri Sri Ravi Shankar, the founder of Art of Living, is in the news again. This time it is courtesy Twinkle Khanna.
On Sunday, Twinkle tweeted about Sri Sri and when it got famously controversial, she deleted the tweet. The tweet read: "Sri Sri got his nobel foot and half beard stuck in his mouth in a yogic pose that Baba Ramdev perfected a while ago #HolyMenAndHairyTales
You can probably predict what happened next. Apart from being trolled by AOL followers, Khanna also caused #boycottHousefull3 — because boycotting Akshay Kumar's film somehow gives the followers the satisfaction of having gotten back at Twinkle Khanna. Haven't we learned anything from the Anushka Sharma-Virat Kohli twitter blow up?
Well, clearly not, because not only did Twinkle delete the tweet, she also had to apologise after. According to DNA, Darshak Hathi, the International Director of the Art of Living Foundation, tweeted at her, but then he also deleted his tweet. It read, "Millions of followers r going 2 boycott #Houseful3 4 hurting the sentiments by inappropriate and ill intended comments f @mrsfunnybones on Sri Sri."
This started a war of words (some would call it bullying) between Khanna and AOL followers:
Didn't mean to hurt anyone's feelings was meant to be a joke and am old enough to accept an error of judgement on my part.

— Twinkle Khanna (@mrsfunnybones) May 7, 2016
Art of living teacher practising Art of intimidation? Didn't like my joke diss me-drag my husband,boycott etc #Shame https://t.co/yFdz8bKHJo

— Twinkle Khanna (@mrsfunnybones) May 8, 2016
@mrsfunnybones My tweet was in respond to your tweet which has hurt my sentiments. I appreciate that you have gracefully deleted it.

— Darshak Hathi (@DarshakHathi) May 8, 2016
@DarshakHathi I have a snapshot of what you said after i apologised and deleted my joke 'Fear of Boycott Housefull3' is this art of living?

— Twinkle Khanna (@mrsfunnybones) May 8, 2016
Twitterati was quick to take sides in this matter (like they always are) and apart from AOL followers, most sided with Twinkle Khanna:
. @mrsfunnybones but why did u even apologize to these #AOL goons, disappointed. U made a joke & shd stand ur ground. @DarshakHathi

— Suryanarayan Ganesh (@gsurya) May 8, 2016
Disgusting mob behaviour by the art of living followers making @mrsfunnybones delete her joke on a man who deserves more such jokes

— Suparn Verma (@Suparn) May 8, 2016
@mrsfunnybones I guess even if you are twice the man you can't take on a woman! #srisri #MrMr https://t.co/MzV058710K

— radhika vaz (@radvaz) May 8, 2016
Art of cyber bullying. Just sad. https://t.co/hKrF1ULNhk

— Karuna John (@karunajohn) May 8, 2016
So this is how the messiah of peace, @SriSri, preaches his followers to practice love and forgiveness? https://t.co/TyuLiuP97C

— Neha Singh (@J_NehaR) May 8, 2016
Find latest and upcoming tech gadgets online on Tech2 Gadgets. Get technology news, gadgets reviews & ratings. Popular gadgets including laptop, tablet and mobile specifications, features, prices, comparison.
Entertainment
Ravan Leela, helmed by Hardik Gajjar, is scheduled to release sometime later this year.
Entertainment
Asif Basra had appeared in a number of movies, including Hichki, Black Friday, Parzania Krrish 3, Ek Villain, Kaalakaandi and Once Upon a Time in Mumbaai among others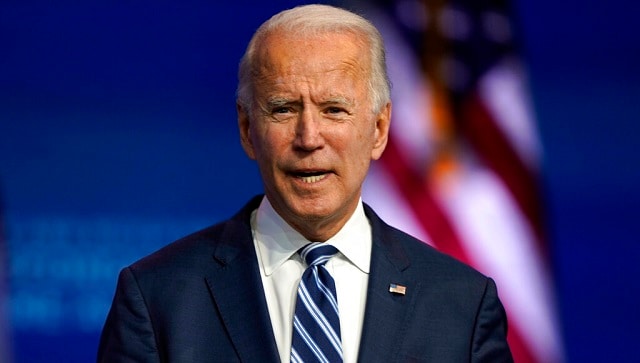 World
'Twitter is actively preparing to support the transition of White House institutional Twitter accounts on 20 January, 2021,' the social network said in a statement to AFP.