Ariana Grande accused of plagiarism in '7 Rings' by rappers Princess Nokia, 2 chainz, Soulja Bay
After Princess Nokia's allegation, Ariana Grande has been accused of plagiarism by rappers Soulja Boy and 2 Chainz over her latest hit '7 Rings'.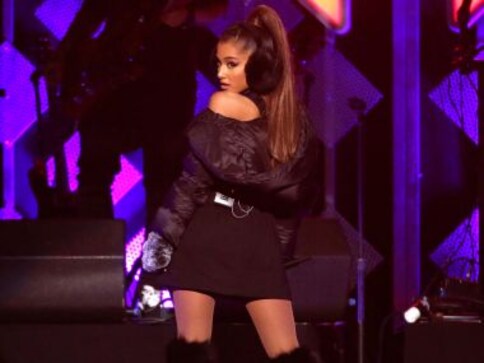 Singer Ariana Grande recently released her song '7 Rings' from the popular album 'Thank U, Next'. In the song, she raps about having an absurd amount of money and buying Tiffany rings for her BFFs on a whim. A trio of artists, Princess Nokia, 2 Chainz, Soulja Boy, have independently accused Grande of plagiarising their work.
The album is co-produced by Grande with her longtime collaborator Tommy Brown alongside Charles Anderson and Michael Foste. As per a FoxNews report,  earlier this month, Ariana was also accused of stealing lyrics from rapper Princess Nokia. Nokia posted a reaction video on her YouTube channel where she was listening to Ariana's '7 Rings' before playing her own track 'Mine.' She seemed quite amused as she said, "Does that sound familiar to you? Because that sounds really familiar to me."
Rappers Soulja Boy and 2 Chainz have also called out Grande for allegedly copying their work in her latest track '7 Rings'. Soulja has noticed some similarities to his 2010 single 'Pretty Boy Swag'. He replied to a tweet in which Ariana thanked her friends who were featured in the '7 Rings' video, writing, "Give me my credit. Period."
Soulja Boy had previously accused Drake of stealing lyrics, reports Business Standard.
Give me my credit. Period https://t.co/Akhp2BXcuY

— Soulja Boy (Young Drako) (@souljaboy) January 19, 2019
You're a thief https://t.co/PyVaP69Jzu — Soulja Boy (Young Drako) (@souljaboy) January 19, 2019
Lol stop stealing my swag. Word https://t.co/jIMnD5m5U8 — Soulja Boy (Young Drako) (@souljaboy) January 19, 2019
In addition, 2 Chainz has slyly called out Grande, suggesting on Instagram that the '7 Rings' neon-lit Hannah Lux Davis music video, set in a sorority house, bears a few similarities to his Pink Trap House in Atlanta which is featured in his song 'Door Swangin' .
View this post on Instagram
Tryna figure out if I should Big Draco @arianagrande ... y'all tell me in the comments #bigdracovibesall2019 A post shared by 2 Chainz Aka Tity Boi (@2chainz) on
However, the singer is yet to comment on these accusations.
According to TMZ, shortly after her breakup with Pete Davidson, Ariana reportedly went out with her friends to a jewellery store and bought seven engagement rings for them, which went on to be an inspiration behind the song. The lyrics of '7 Rings' also feature references to her breakups, just like Thank U, Next.

Entertainment
While Jon Batiste scored 11 nominations, Justin Bieber, Doja Cat and H.E.R. each came away with the second-most nominations with eight nods
Entertainment
Spencer is the cinematic equivalent of a memoir, punctuated with flights of gorgeously-imagined fantasy, all-consuming metaphors, and stylish assertions of selfhood.
Entertainment
"I am not too sure of my songs outliving me. Nowadays, the young people's attention span is very limited. They do not live in the past at all. Everyone wants to live for the moment," says Lata Mangeshkar in an exclusive interview.