Are Rajinikanth, Kamal Haasan getting ready to dip into Tamil Nadu's murky politics?
The big question haunting Tamil Nadu politics ever since the demise of Jayalalithaa is – will another film star ever become the chief minister of Tamil Nadu?
The big question haunting Tamil Nadu politics ever since the demise of Jayalalithaa is – will another film star ever become the chief minister of Tamil Nadu?
The answer is blowing in the winds as both Rajinikanth and Kamal Haasan have woken up from their hibernation and thrown hints about joining politics. The political establishment may be a little wary, but dismisses it off as a "wild dream that will never come true".
However, the same politicians (cutting across political parties) have a new favourite question at public meetings: Where were the two Tamil cinema legends when Jayalalithaa was alive and ruling with an iron fist for almost six years?
Following Jayalalithaa's conviction in the disproportionate assets case and her return to Chennai after 21 days of jail, Rajinikanth said he was "very glad" to see her ( she was his neighbour in Poes Garden).
Meanwhile, Kamal Haasan kept his mouth shut and suffered in silence as Jayalalithaa heaped humiliations on him and saw to it that his Viswaroopam screening in Tamil Nadu was banned for two weeks.
Now with Jayalalithaa missing from the big picture (Tamil Nadu's 70 MM politics), both the superstar's have suddenly become key players in the ongoing political drama. They have realised that the state is seeped in corruption as the EPS government is fighting for survival with the once-strong AIADMK splitting into three or more factions. The opposition DMK failed to bring the rickety government down, and it survives on a day to day basis, thanks to its supporters in New Delhi.
The "usual suspect" superstar Rajinikanth has been making more noise than actually taking the plunge. At a (public) meeting with his fans in May, he said that the "system is rotten and needs a revamp. Let's meet when it's time for the war."
Since then nothing much has been heard from him other than the completion of his ambitious film Kaala, directed by Pa Ranjith. Now the initial making video of his Shankar directed 2.O has gone viral.
Last week Gandhian People's Movement leader Thamizharuvi Manian said at a rally in Trichy, which included "Rajini fans", that the Tamil superstar has confided in him and that he has decided to take plunge in politics for a "corruption free" Tamil Nadu.
But political analysts have said that Rajinikanth is more like a trojan horse of the BJP and will not float a new political party. The actor knows that to launch a cadre based political party you need a handful of crores, especially in a state where freebies and cash-for-vote is now part of the system. It is unlikely that Rajinikanth will do anything to hamper his film career at this crucial juncture when more than Rs 600 Crores is riding on his two films, 2.O and Kaala.
The political noises he made has given publicity to his films and will ensure that the 67 year old actor still manages to get that all important opening, at a time when Vijay and Ajith are breathing down his shoulder.
In the past whenever movie stars like MGR or Vijaykanth jumped into politics, their film career went kaput. Rajinikanth, more than anybody else, knows that the moment he enters politics officially, his film career is over. And that's the sole reason keeping him away from taking the political plunge.
Meanwhile it is almost certain that Kamal Haasan will enter politics.
Kamal Haasan was going through a crisis in his career as his films failed repeatedly to create the old magic at the box-office. But the moment he joined Twitter and started expressing his views, especially regarding the corruption in the state government, he got noticed. Hosting Bigg Boss Tamil has only made him more popular.
With a cryptic tweet in Tamil, which looks like a statement on his entry into Tamil Nadu politics, he became the new messiah for a lot of youngsters, as he was not identifying with BJP (like Rajinikanth) or state parties (though he is said to be a DMK sympathiser). The comment had resulted in the ruling party speaking against the actor. To this, Kamal Haasan seems to have given a befitting reply with a verse in Tamil.
On Wednesday (August 30), speaking at a wedding reception organised by his fan club in Coimbatore, Kamal Haasan gave the first direct hint that he will be joining politics. He said: "This is not a wedding ceremony but inaugural function of our political journey. We allowed looters into the corridors of power after being bribed for votes. You have made a big mistake, now we should correct it as it's our duty to cleanse this state of corruption and bad governance."
He urged his fans to march to Fort St George (the official seat of the Tamil Nadu government). Later he told the media when asked if he had mustered the courage to lead - "My reply is, are you courageous enough to accept my leadership?"
The power vacuum in the state has led to the present situation. All politicians put together do not have half the charisma of Jayalaithaa. And today, all sorts of people are not only taking advantage of, but trying their best to capture power. Now it all depends on how long the present government will last.
This is merely the interval; there's a lot more coming our way.
Come September, with the beginning of the festive season, Kamal Haasan flew to Thiruvananthapuram for "a political education tour" and had a "Onam" lunch with Kerala chief minister Pinarayi Vijayan on Friday, 1 September. It is a well-known fact that Kamal's ideology is closer to CPI(M) than any other party in India. He is a rationalist and has made vague references to "communist ideology" in his films. In Kamal's Anbe Sivam (2003), he plays a comrade and has a take on various themes close to his heart – communism, atheism, and being a good human being.
When asked about his political affiliations after his private Onam Sadya with Pinarayi Vijayan, Kamal said : " I can tell you one thing, my colour is definitely not saffron. Most of the leftists are my heroes. I want to be in the middle and not take sides." And by evening, he was back in Chennai where things were on the boil following the suicide of Anitha, a Dalit girl who had moved the Supreme Court against NEET-based medical examinations. Kamal Haasan spoke like a true politician and said, " Those who have to fight against NEET (read: the TN government) are busy bargaining for power. We should all agitate against what led to this suicide, irrespective of caste or party affiliations. The victim does not have to be Akshara or Shruti for me to get angry. Anitha is also a daughter to me." Kamal's statement went viral on social media and he was appreciated for his bold views and training a gun at the state government. Arch rival Rajinikanth statement on Anitha did not blame either the state or the Centre and was more of a condolence message, which was pointed out by political analysts in the state.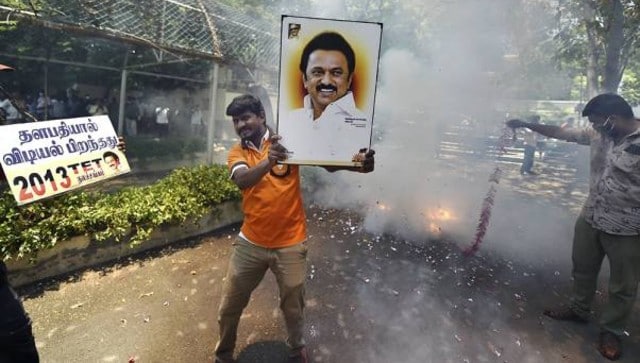 Politics
Tamil Nadu Election 2021 Full List of Winning Candidates Constituency Wise: DMK chief MK Stalin was ahead in Kolathur constituency by 42,687 votes while his son Udhayanidhi Stalin won Chepauk-Triplicane by 69,355 votes. In Coimbatore South, BJP's Vanathi Srinivasan defeated Makkal Needhi Maiam chief Kamal Haasan by 1,728 votes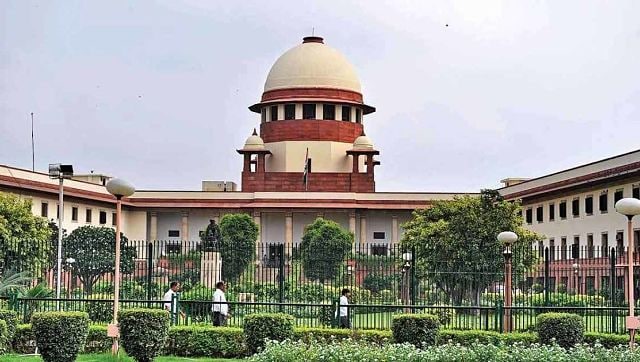 India
The apex court made it clear that Vedanta shall not be allowed to enter and operate its copper smelting plant under the garb of this order and the permission to run the oxygen plant would not create any equity in the company's favour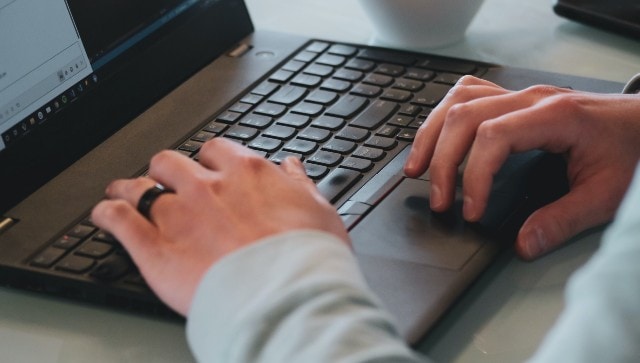 India
Keeping in mind the COVID-19 situation in the state, the exam will be a computer-based online test with objective type questions