AR Rahman fans left disgruntled due poor sound, seating arrangements at singer's concert
AR Rahman's latest concert concert in Mumbai has left the attendees dissatisfied and angry due to poor seating arrangements and substandard sound systems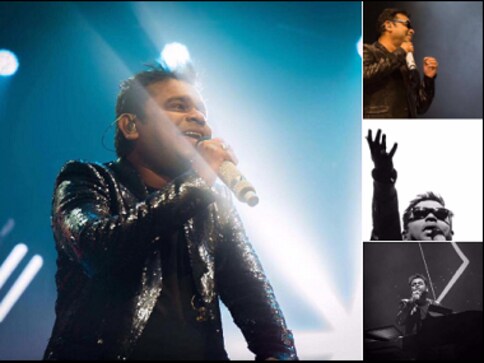 AR Rahman's latest concert concert in Mumbai has left the attendees dissatisfied and angry. The acclaimed singer-composer was scheduled to perform in the city on 17 December. However, according to a Mid Day report, due to poor sound systems and disorganised seating arrangements, the show ended with a disgruntled audience complaining about the event. Several concertgoers could not find their seats and had to watch the first half of the show standing.
Some people had even paid for platinum tickets which were priced at a hefty Rs 5000 but had to try hard to get a glimpse of Rahman, who was performing on an unusually low stage. People in the front rows reportedly huddled up and blocked the view of the people sitting behind them. "The sound quality was pathetic. It is probably the worst concert I have attended," a concertgoer told Mid Day.
Rahman, too, could sense the chaos in the audience and told his fans to enjoy the music if they couldn't see him directly. However, according to some concertgoers, the whole point of attending a concert was defeated in the process.
The publication reached out to Bookmyshow.com, the ticketing partner, but representatives told the publication that the ground partners changed the seating arrangement just two days before the event, leading to massive mismanagement.
Arts & Culture
Social entrepreneur Shefali Khanna launches a new experiential space for creators, musicians, and artisans; the workspace-cum-studio is a uniquely curated space that aims at creating a conducive environment for nurturing art and craft.
Entertainment
With the success of KGF 2, Yash has proved his potential to make noise not just in the domestic market but also in the Internationals.
Entertainment
Kantara is an important story that is portrayed stunningly with the help of folklore, and art that is native to the Kundapura area. Rishab Shetty has performed stunningly in an affecting film.