Anushka Sharma, Virat Kohli wedding: Details about the secrecy, controversies and outfits revealed
Anushka Sharma and Virat Kohli's wedding had it all — from controversies, mystery and stealthy sleuthing to boundless joy
What was touted as the wedding of the year — between cricketer Virat Kohli and Bollywood actor Anushka Sharma — finally took place on 11 December after months of will they-won't they. The grand event had everyone up in arms in the weeks leading up to it, with the media and the interwebz losing their plot as everyone dug themselves deeper and deeper into a pit of speculation and anticipation.
From paparazzi stakeouts to what can almost be called a creepy level of stalking — the media reached out to each and every human being they thought could have had any interaction with the couple or would have any details about the impending nuptials.
From comparing a man snapped with the couple a few months ago to the man at the airport with Sharma's family and deducing that he is indeed the (now beloved) panditji that will wed the couple into holy matrimony (Maharaj Anant Baba, for the unacquainted), to going all the way to Haridwar and speaking to the locals of the place who reportedly confirmed "In this place, Anant baba used to distribute bhandara. But, since babaji has gone for Anushka and Virat's wedding in Italy so it has been stopped now," to unearthing reports of all the neighbours (discreetly) being invited by Sharma's father, to going as far as calling up Kohli's childhood coach Rajkumar Sharma's workplace and finding out that he is on leave for personal reasons and wasn't present for the CK Nayudu Trophy semifinal — the media did all this and more.
So how did the couple, their friends and family manage to keep this grand affair so private? Shaadi Squad, the wedding planners for the entire gala had this to say — "Four months of keeping a secret, hiding even it from our own team, the secret recces, midnight meetings, vague conversations, and sleepless nights have finally manifested into this grand moment. Thank you Anuskha and Virat, for making us part of your family and trusting us to pull off something of this magnitude. You believed in us, even on those sleepless nights that we didn't!"
However, even something as seemingly pristine and picture perfect as the 'Virushka' wedding couldn't do away with its fair share of controversy (or at least that's what the overeager media houses would like us to believe). The tale goes something like this — Joseph Radhik, the official photographer for the wedding recently posted a (harmless) comment on Instagram wherein he mentioned how designer Sabyasachi Mukherjee hadn't given him image credits for any of the photographs that the designer's official social media accounts had put up (which were massively promoting his label 'Sabyasachi', as he was the designer for all the weddings ensembles of the newlyweds).
A slight overlook that could happen by anyone, right? Sabyasachi's accounts promptly took action after the complaint by the photographer, and image credits were swiftly given to Radhik thereafter (a fact which the photographer took to his Instagram account to appreciate). All of this was somehow turned into "a massive controversy" and touted as a "fight" and a "tiff". Then again, as the famous saying goes — a wedding isn't a wedding unless there's some major drama, right?
In other news, singer Jasleen Royal has cause to rejoice. Her song 'Din Shagana Da' from Sharma's film Phillauri was the chosen soundtrack by the bride as she made her grand entrance into the wedding ceremony. "I'm so happy my song was the soundtrack for the couple's most special moment. It was a big surprise when I received a call from Anushka's office last year that they wanted to use the song for her wedding in the film. Now, it's been used for her real wedding as well. It feels amazing. I have been getting so many messages and calls about it since last evening," said Royal, according to a DNA report.
PS- just in case your day isn't going too well — here's this Instagram gem which sees Kohli karaoke-serenading his (then) girlfriend Sharma with Ronan Keating's 'When You Say Nothing At All'. Surrounded by stalwarts from the cricketing world (also his Royal Challengers Bangalore T-20 squad), the video also sees a very pumped-up Chris Gayle taking to the mic at some point as well. AB Devilliers, Suresh Raina and Shane Watson too, make appearances in this sweet serenade.
Entertainment
"It is a humble request to all producers, consider me and put some money on me," Sharad Kelkar said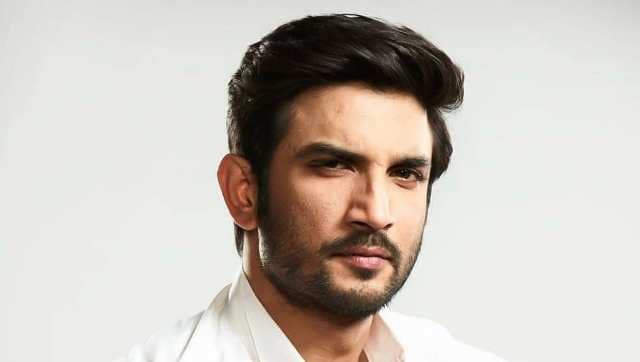 Entertainment
The makers of Nyay: The Justice, in a statement, said the film does not name Sushant Singh Rajput and is based on "information available in the public domain.
Entertainment
In Manoj Bajpayee's The Family Man 2, Seema Biswas plays the Indian Prime Minister.