How many times will Anushka Sharma have to talk about her 'lip job'?
Anushka Sharma has been asked yet again about how she dealt with the backlash to her 'lip job' from two years ago
After she graced the cover of Vogue recently (the 27 April issue), Anushka Sharma's interview with the fashion magazine has been quoted from extensively.
The interview covered various aspects of Anushka's life and career — including why setting up her production house Clean Slate was such a priority, who her closest friend is, dealing with trolls on Twitter — and that infamous lip job.
For it seems that over two years after her "puffy" lips were first seen on an episode of Koffee With Karan, they're still a point of contention.
To Anushka's credit, the actress has been incredibly forthright about what is a ridiculous degree of attention paid to one aspect of her physical appearance — which in turn is just a part of who she is, as an actress.
Right after the controversy first kicked up in 2014, Anushka took to social media to post an open letter to effectively present her side. She said that she had used a temporary filler and make-up techniques to make her lips appear fuller for her role in Bombay Velvet, an denied that she had gone 'under the knife' to effect the change.
"The drastic change in my appearance on Koffee With Karan is due to lot of factors put together and not just my lips. Everyone goes through good and bad days. Did I think I looked good on the KWK episode? No. I do feel I could have done things differently. (But) to put the current conjecture and reportage straight once and for all, from my end — I have said this before, and am saying it again — I do not believe in plastic surgery or any other means of unnatural permanent changes to the body . I do not support it or stand for it or recommend it," Anushka wrote.
Although she pretty much said everything she had to say on the subject in that open letter, the questions about her lip job persisted. When a leading publication asked her about it, soon after she issued her statement, Anushka replied: "I don't know what happened. I just know that it didn't go right, but I don't regret it. It was a chance that I took and learnt from it. I came on Twitter to say exactly that. It was more to say, 'You have a view, so do I'. And ultimately, it's my business, so let's be fair."
She had to address the topic in yet another interview, this time with The Indian Express. The focus, however, was on how she dealt with being bullied over the incident.
"I just wanted to end the noise," Anushka had said to the interviewer. "I felt bullied. I didn't know that people could be so mean. Some of the stuff was quite funny but some of it was pure vitriol, and I cried. It's because we don't reply to them that people think they can get away with anything. If people have a right to say mean things to me then they should also listen to me. The incident taught me that if you bully back the bullies then they back off. I didn't think I had to inform the world before getting my lips enhanced. It's my body and my decision. It's like main kal joote khareedne jaa rahi hoon toh I have to inform everyone!"
In her latest Vogue interview, Anushka has once again explained why she decided to speak so openly about her lip job: "I have nothing to hide. So when I spoke about my lip job, a lot of people called me brave for coming out. But I did what I had to (for my role in Bombay Velvet). I'm not going to lie and say I didn't; I had to take ownership. I wanted fans to know that I'm human and not perfect."
It's commendable that the actress has been so frank in answering the innumerable questions about her lip job and its aftermath — will we finally let her move past it?
Read the full text of Anushka's Vogue interview.
Entertainment
Shilpa Shetty says she refused offers of scripts about hard-hitting subjects and heroine-centric plots, as they lacked commercial value.
Entertainment
Aadhaar was gearing up for a release earlier this year when it was abruptly 'pulled out' a week before its opening, said director Suman Ghosh.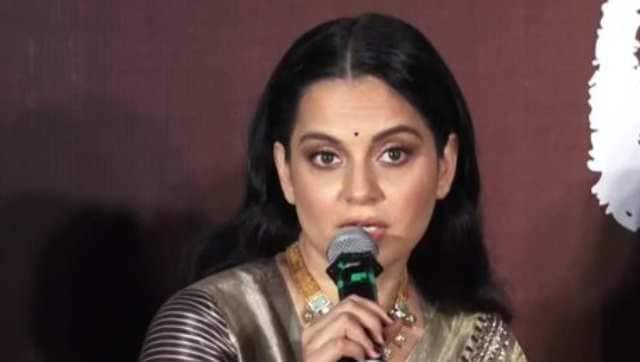 Entertainment
Javed Akhtar had filed a criminal complaint against Kangana Ranaut in November 2020 before the magistrate for allegedly making defamatory and baseless comments against him in television interviews.