Anushka Sharma, Arjun Kapoor, Akshay Kumar, Disha Patani share concerns over Amazon rainforest fire
Bollywood celebs, including Anushka Sharma, Alia Bhatt, and Akshay Kumar, have shared their thoughts on the Amazon rainforest wildfire.
Anushka Sharma, Arjun Kapoor, Disha Patani, and Dia Mirza are among the several Bollywood celebrities who have expressed their concerns about Brazil's Amazon rainforest, where wildfires have been proliferating at an alarming rate. The actors took to their social media to raise awareness about the blazing Amazonian rainforest.
Taking to Instagram stories, Anushka Sharma wrote, "The Amazon rainforest has been burning for weeks and we are only just finding out about this!! This is such a scary news! Amazon forests are the lungs of this already suffering planet and they are on fire now! I wish this got more importance from world media!!," adding the #SaveAmazon hashtag.
Disha Patani remarked how the rainforests, considered to be Earth's lungs, have been burning for over two weeks now, without major media publications reporting the incident.
Arjun Kapoor said that the wildfires were "truly saddening" on Twitter.
Ayushmann Khurrana shared a clip of the burning Amazon forests on Twitter, with the hashtag, #PrayForAmazon.
Dia Mirza, Hansika Motwani, Alia Bhatt, Akshay Kumar were the others who also shared their thoughts on the Amazon rainforests. Check their posts out
On 20 August, "#PrayforAmazonia" trended on Twitter with netizens criticising Brazilian President Jair Bolsonaro for his failure to stop a series of forest fires that have been tearing through the Amazon forest, the vessel holding a massive amount of world's oxygen, for the last three weeks.
Environmentalists have also put the blame on Bolsonaro, accusing him of relaxing environmental controls in the country and encouraging deforestation. The wildfires have hit a record number this year, with 72,843 fires detected so far by Brazil's space research centre INPE.
also read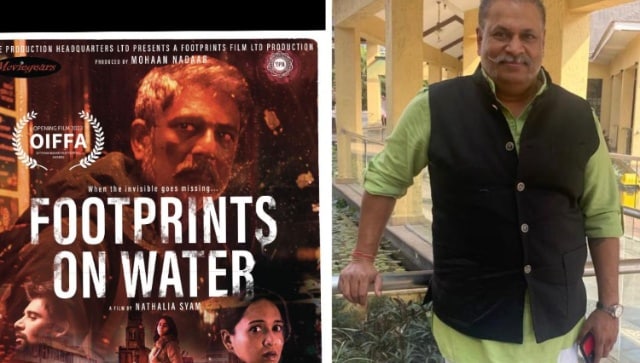 Entertainment
Adil Hussain won the Best Actor – Making Waves Globally – at the United Kingdom Asian Film Festival (UKAFF) 2023 and Footprints on Water won the Celebrating Stories and Theme at UKAFF.
Entertainment
Naseeruddin Shah recently revealed that he uses his Filmfare Awards as door handles for his washrooms