Anurag Kashyap on plaint alleging Manmarziyaan hurts Sikh sentiments: Film is a story of individuals, not religion
A compaint was filed against Anurag Kashyap, Taapsee Pannu and Abhishek Bachchan for allegedly hurting Sikh sentiments with a smoking scene in Manmarziyaan
A compaint was filed against Anurag Kashyap, Taapsee Pannu and Abhishek Bachchan for allegedly hurting the sentiments of the Sikh community with a smoking scene in their latest release, Manmarziyaan. Kashyap, who has directed the film, issued a detailed response on 19 September, justifying his motive behind the scene in question. He maintained that every scene was filmed under the supervision of several Sikh people, who guided the crew at every step.
The way Bachchan's Robbie takes off his turban and hands it over to his brother before going out on the street to smoke was done in keeping in mind Sikh traditions, said Kashyap. He also apologised for unintentionally hurting anyone but requested people to stop being offended for attention.
"Most of the 150 people in the crowd were Sikhs and we were told that's how it is. We created what we saw with our own eyes and after discussion. It was never the intention to hurt the community and why would we do that when we got so much love from them . The city of Amritsar opened their hearts and doors to us and everything was done with utmost care . Not a single thing was shot without guidance. We wanted to show things the way they are. No religion teaches crime or anything anti-humanity , yet those things happen. It doesn't mean they are offending the religion," he wrote in a post.
With Manmarziyaan, Kashyap has made a detour from the dark, gritty, pulp-fiction cinema he is known for to something more light-hearted.
Entertainment
As Priyadarshan returns to Bollywood after a hiatus of eight years with Hungama 2, a look at his popular Hindi comedy films.
Entertainment
Shilpa Shetty says she refused offers of scripts about hard-hitting subjects and heroine-centric plots, as they lacked commercial value.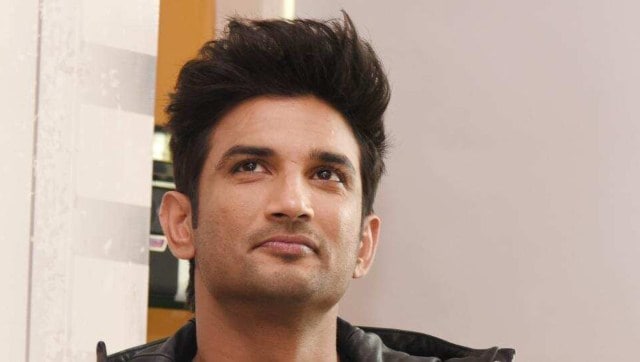 Entertainment
Sushant Singh Rajput's father Krishna Kishore Singh had appealed against the single-judge order refusing to stay the release of the film Nyay: The Justice, allegedly based on late actor's life.