Antonio Banderas tests positive for coronavirus on 60th birthday, says he is feeling 'relatively well'
Antonio Banderas skipped a charity gala which he was supposed to host on Sunday in Marbella on southern Spain's Costa del Sol
Spanish actor Antonio Banderas announced on his 60th birthday on Monday that he was in quarantine after testing positive for the coronavirus but was feeling "relatively well".
"I am forced to celebrate my 60th birthday in quarantine after having tested positive for the COVID-19 disease," Banderas, known for roles in such films as The Mask of Zorro and Philadelphia, said in a statement posted on social media which was accompanied with a black and white photo of himself as a baby.
"I'm feeling relatively well, just a bit more tired than usual, and confident that I will recover as soon as possible," he added.
"I will take advantage of this isolation to read, write, rest and continue making plans to start giving meaning to my recently completed 60 years, to which I arrive full of desire and enthusiasm."
Banderas, who suffered a heart attack in 2017 in Britain where he has a home, did not say where he was staying.
He skipped a charity gala which he was supposed to host on Sunday in Marbella on southern Spain's Costa del Sol, not far from his hometown of Malaga.
The actor in January received his first Oscar nomination for his role in Spanish director Pedro Almodovar's Pain and Glory in which he plays a film director in decline who reflects on his life.
In the in the end the award for best actor in a leading role went to Hollywood actor Joaquin Phoenix.
Check out his post
(With inputs from Agence France-Presse)
Entertainment
In Honk For Jesus…the way the couple Lee-Curtis and Trinitie bond is excruciatingly funny. You can see they are acting, even when alone. Writer-director Adamma Ebo is unsparing in her indictment of organized religion.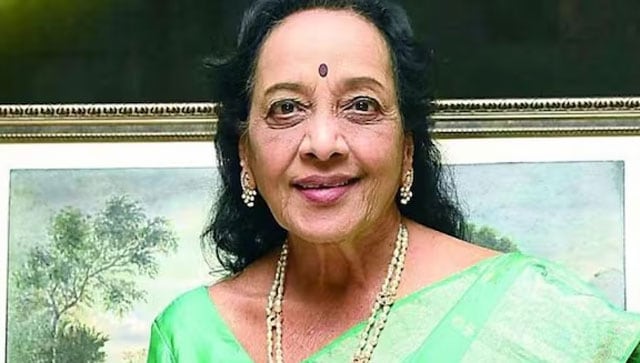 Entertainment
She had won the Filmfare award for Hindi Film 'Milan'. Some of her iconic films include 'Missamma', 'Gundamma Katha' and 'Sri Krishna Tulabharam'.
Entertainment
Aftersun's final act shows Calum and Sophie dancing to Queen and David Bowie's Under Pressure. Feelings are felt. Emotions are stirred. A tear or two rolls down. Perhaps, in the afterlife, Calum is happy that Sophie is trying to process her trauma instead of passing it on to her child.