Anne Hathaway in talks for lead role in Barbie film after Amy Schumer drops out due to date issues
Anne Hathaway might take on the role of a character expelled from Barbieland for failing to live up to the perfection expected of its members.
Anne Hathaway is in the frame to star in the Barbie film. The 34-year-old actress is wanted by Sony and Mattel to take on the role of a character expelled from 'Barbieland' for failing to live up to the perfection expected of its residents, according to website The Ankler.
The part was initially going to played by Amy Schumer but she has pulled out of the project, intended for cinemas in 2018, due to "scheduling conflicts".
Hathaway is said to be interested in the role and talks have been progressing well.
Director Alethea Jones is in talks to helm the movie which Sony and Mattel want to send a positive message to young girls about body image and self-esteem.
Schumer, 36, admitted she was totally "bummed" to drop out of the Barbie film, even though she had been targeted by trolls in the wake of her casting, an online attack which she laughed off with her usual wit.
In a statement, she said, "Sadly, I'm no longer able to commit to Barbie due to scheduling conflicts. The film has so much promise, and Sony and Mattel have been great partners. I'm bummed, but look forward to seeing Barbie on the big screen."
Hathaway will next bee seen in the all-female led crime caper Ocean's Eight and is currently shooting Steven Knight's new thriller Serenity.
Entertainment
The new all female star cast for Ocean's Eight includes the likes of Sandra Bullock, Cate Blanchett and Rihanna.
Entertainment
A sequel to Steven Soderbergh's Ocean's trilogy, Ocean's Eight stars Sandra Bullock as ringleader Debbie Ocean, the sister of George Clooney's character Danny.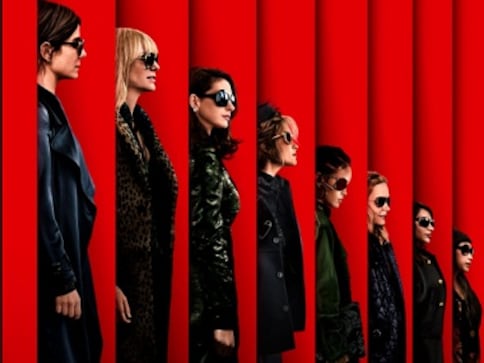 Entertainment
The new poster of Ocean's 8 is here and it looks like a million bucks. The ladies look like they are ready to pull off the heist of the century.