Anil Kapoor's 24 is an escape from Indian TV's daily-soap hell
It needs to engage a wider Indian audience most of which is trapped in daily-soap hell.
By Rohan Joshi
When Anil Kapoor first announced he was bringing 24 to Indian TV, I could almost smell the burning fuel from what I assumed would be a ginormous train wreck. It seemed like a vanity project, fuelled by Kapoor's brush with the American version in which he played a major character in the show's final season. And when he announced that he'd be playing the Indian avatar of über agent Jack Bauer, I imagined visions of Bauer using a watch to turn invisible every time things got hairy. Except now, two episodes into 24 India, I have to admit, this train's a bit wobbly and the food's not great, but it seems like it's on track.
The great conceit of 24 is that events occur in real time and one season covers an entire day. The first season begins at midnight, and each episode lasts an hour, which logically suggests that episode nine will be 60 minutes of Anil Kapoor swearing at bus drivers in Andheri east as the traffic refuses to move. So far though, we appear to be going with the same arc as the first season of the American version. Without spoiling anything, the basic premise is this: Jai Singh Rathod, negligent (but loving) husband/father, and head of the Anti-Terrorist Unit (ATU? What was wrong with the original's already-iconic "CTU"?) receives word of an impending assassination attempt on India's soon-to-be Prime Minister. This almost-PM, Aditya Singhania, is a youth icon controlled by the family matriarch. He also has a loving sister, who just happens to be married to an utter tool. I'm no TV pundit, but I'm pretty sure Colors just lost their entire audience in Gujarat.
The American 24 was, right from the start, a huge, stupid action thriller. Nobody is what they seem and characters act in certain ways because the plot demands a twist even if logic doesn't. (At one point in season two, when they ran out of threatening scenarios for one character, they had her wander into a forest and get attacked by a giant cougar.) The reason 24 worked was because both cast and crew embraced the show's poker-faced silliness with zero shame, and 24 India has smartly played along. In the first two episodes alone, Jai's daughter's been kidnapped, his mentor's been fatally wounded, a dark secret from Rahul Ga — sorry, Aditya Singhania's past has emerged, and a plane's been blown up mid-air by a femme fatale assassin.
It's the sort of propulsive momentum the show's going to need to keep people coming back to it, because 24's challenge isn't winning over cynical hipsters who burned through the American version in marathon DVD viewings. It needs to engage a wider Indian audience most of which is trapped in daily-soap hell. We love being drip-fed our fiction programming on a nightly, Monday to Friday schedule, a habit so ingrained that most English channels in the country also run entire seasons of their shows on a nightly basis. If 24 India is going to break that habit, it needs to do better than not-suck. It needs to overwhelm and rewire an entire population's consumption patterns. Whether the producers have realized it or not, they're launching a bid to move us from flaccid daily programming to the only form of consistently good TV in the world — a seasonal, weekly one.
The good news is, going by the first two episodes, 24 India might actually stick the landing. For starters, working off the original's distinct, split-screen loaded visual style, 24 India looks infinitely better than most of the crash-zoom crap on Indian TV right now. The opening episode's major action set piece inside a plane doesn't look as incredible as the American one, but it is in no way tacky or incompetent. It helps that the producers have Delhi Belly director Abhinay Deo at the helm, and the cast is full of established, credible actors, from Kapoor himself to Anita Raaj, Shabana Azmi, Anupam Kher, Neil Bhoopalam, Tisca Chopra and a host of "that guy from that thing" in significant roles. Even at the show's most cringeworthy moments (more on that in a minute), the top-notch talent involved with 24 India lends it something that our fiction programming hasn't had for a very long time: even at its worst, 24 India seems sincere.
There are kinks that need to be worked out though. Some of the dialogue on the show is laughably terrible; at one point, a wounded Anupam Kher whimpers "Jai, I need you", sounding more like a Mills & Boon princess than a seasoned anti-terror operative. The American show was also full of ridiculous dialogue, but there's Michael-Bay ridiculous and bad-student-film ridiculous. Unfortunately, 24 India's still flirting with the latter. Also, I'm still not completely sold on Kapoor as Jack Bauer, though I'm hoping he'll grow into the part.
While following the American show's plotline, the Indian version is going to have to become its own animal and grow some ambition of its own. In its own stupid way, the American 24 became the USA's unofficial, dumbed-down referendum on paranoia and police measures in a post-9/11 world. In its eight seasons, it toyed with everything from secret prisons and waterboarding to WMDs and racial profiling. In its opening gambit, 24 India establishes that the ATU was created as a resonse to 26/11. Whether they have the stones to grapple with all the complexities associated with that or not will make all the difference. For now though, I'm going to stay on this train a little while longer, and hope Jai Rathod and his minions at the ATU take us somewhere fun.
Rohan Joshi is a comedian and a writer. His Twitter handle is @mojorojo.

Disclaimer: Colors is a part of the Network18 group which also owns Firstpost.
Find latest and upcoming tech gadgets online on Tech2 Gadgets. Get technology news, gadgets reviews & ratings. Popular gadgets including laptop, tablet and mobile specifications, features, prices, comparison.
Sports
The 88th 24 Hours of Le Mans at the Circuit de la Sarthe will be held as scheduled on 19-20 September, starting at 14:30 local time.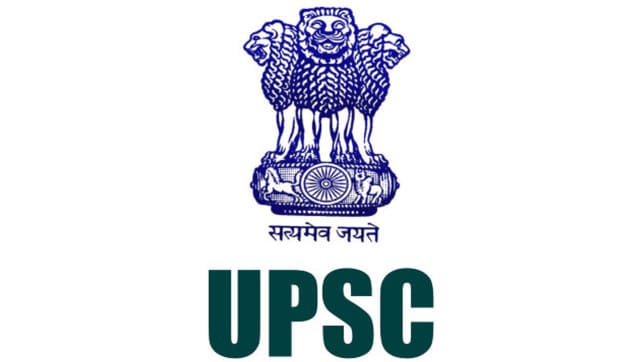 India
UPSC is inviting applications for 24 vacancies for the posts of Scientific Officer, Junior Scientific Officer, Lecturer and Sub-Editor
News & Analysis
The update has improved one-handed operation and optimised 3-finger screenshot, added screenshot settings and more.