Anil Kapoor on Race 3: 'Salman Khan has taken the franchise to another level, that is his star power'
Anil Kapoor has been a part of all three Race installments. This time, he plays a larger-than-life patriarch, a character catering to the larger audience.
At 61 and four decades in the business, Anil Kapoor can give many youngsters a run for their money. Be it physical fitness, or mental agility, or his infectious energy, Kapoor scores in all. When we meet him at his three-storeyed lavish bungalow in Juhu on a Monday afternoon, he is famished. He has missed his breakfast and hasn't eaten a morsel even after an extremely grueling workout session early morning, followed by a family affair in the form of the trailer launch of his niece Jhanvi Kapoor's debut film, Dhadak. "Let's eat first and then talk," he says as he takes long strides towards the dining area.
2018 is a crucial year for the prolific actor, and he has been extremely busy in whole lot of professional assignments and personal engagements this year. After celebrating his actress-daughter Sonam's wedding amid a lot of fanfare early last month, he released his production, the Kareena-Sonam-Swara-starrer Veere Di Wedding (VDW), which went on to become a box-office success, and recently his son, Harshvardhan, had his second release, Bhavesh Joshi Superhero. And as the countdown for the big ticket Race 3 has begun, Kapoor is also in the process of completing three mega projects—Fanne Khan (with Aishwarya Rai Bachchan), Ek Ladki Ko Dekha Toh Aisa Laga (with Juhi Chawla and Sonam) and Total Dhamaal (with Ajay Devgn and Madhuri Dixit).
"This year, so far has been quite intense for me because I am trying to wrap up all my films that are happening simultaneously. Then, there was Sonam's marriage and I'm looking forward to Race 3. But I have kept my cool and positivity. What has really helped me is my workout sessions. It's just that only today I haven't had my breakfast (laughs). I may sleep with lot of work pressure but in the morning I sweat it out and start afresh the next day. But yes, I have a great team and support system of my family and friends. I am very happy with the success of Veere. I always knew that these girls (VDW team) will do well because I had seen the script, the rushes, music...Then, also the kind of appreciation Harsh (his son) has got for his recent release makes me feel good. So if I am looking happy it is because of all these reasons," says Kapoor with his eyes crinkling as he smiles.
Kapoor has been one of the constants in the Race 3 franchise as he has been part of all three installments. This time, he plays a larger-than-life patriarch and the actor describes his character to be catering to the "larger audience". "When I was offered the part, I heard it several times and I realised that it was in a completely different zone. Shiraz (Ahmed, writer of all three series) told me that we made some mistakes in the second installment. Though the business of Race 2 did well but the aam janta didn't appreciate it much and we felt that we could have done better," says Kapoor.
"There was a certain family angle in the first part as it was about two step brothers and that connected with the audience, but that relatability was missing in the second one. Now the third one is on a much bigger scale. I met Salman, we discussed and I was happy with the script. Salman has himself taken the responsibility of releasing the film. Trade guys are telling me that the film is already a hit and people have already made money. Now how much more we will earn post release that we have to wait and watch," adds the actor, who, incidentally, has always been skeptical of doing the series but every time, in his own words, "the stars aligned".
"Yes, I have always wondered to do or not to do every time I heard the script of a new Race film, whereas there are some films that I decide to do instantly. Actually, I look at the overall things, most importantly how does my role play out. I have to be mentally prepared. It doesn't matter even if I have four scenes. Whether it was Biwi No 1, Taal, Dil Dhadakne Do, Slumdog Millionaire, No Entry or Mubarakan, I have to be very clear. I am not delusional about it though. In Mubarakaan I was clearly told that I won't have any heroine opposite me and that I shouldn't have any misunderstanding about it (laughs out loud), or I may not be getting any song. In previous two installments of Race, I had a beautiful assistant but in Race 3, I didn't get one (cracks up again). Instead, this time I have 'sexy uncle' and that is Sharad Saxena. He is my assistant, my Man Friday in the film," said Kapoor light-heartedly.
But what makes the franchise completely different this time is the presence of the hit machine of Bollywood, Salman Khan, who has replaced Saif Ali Khan. Saif had played the protagonist in the earlier parts that came out in 2008 and 2013. "You have to admit that Salman is the biggest star of the country. Almost all his previous films were huge success and obviously he has taken the franchise to another level. Before the release we have made profits and that is the impact of Salman Khan. That is the star power and that you cannot deny," says Kapoor, who has done films like No Entry, Salaam-E-Ishq, Yuvvraaj, Biwi No 1 and Wanted with Salman and shares a close bond with him.
"Our equation has always been good. I remember, after watching Maine Pyar Kiya (1989), I called his dad (Salim Khan) from Hyderabad where I was shooting. I told him that I found his son's persona quite magical and that there was something very attractive about his face, his eyes...That was my instinct. From there we stayed connected and never lost touch," says Kapoor. "At times Salman's body language, the way he stands, walks...people misunderstand him. But actually he is very loving, compassionate and an affectionate person. He also has a great sense of humour. Personally as well as professionally we bond well. We have genuine love for each other," said Kapoor.
However, when asked if he missed Saif, Kapoor said, "Look, I'm a professional. But in fact, I was friendlier with Akshaye Khanna (who featured in the first part) and I missed him when I did the second one because there was certain connect between us. But this time when we worked for the third part—I don't want to take away from anybody as I am friends with all—it was like a dream run. This journey has been absolutely fantastic. The way we were looked after and Remo (D'Souza, director who replaced director duo, Abbas-Mustan) brought a certain freshness to Race 3."
Kapoor's excited about his action sequences which he attributes to his "fitness bank balance". When asked about his preparation for the multi-starrer action franchise, Kapoor said, "It wasn't required because I am quite fit, I didn't have to make much efforts. Action is on a different scale in Race 3. I was dumbfounded when I saw it in 3D. International action directors were hired, and their prep and safety measures are so good that you can do your own stunts. Also, my savings account, as far as health is concerned, is really good. I have worked hard at it for several years. When needed, say at the time of doing action, I just remove it from those savings and ask the director – 'Okay, now tell me, what action do you want me to do, where do I have to jump, who do I have to hit, kick..." saying so the lively actor bids goodbye in a jovial mood and rushes off to complete his pending tasks for the action-adventure that will hit the screens in the next two days.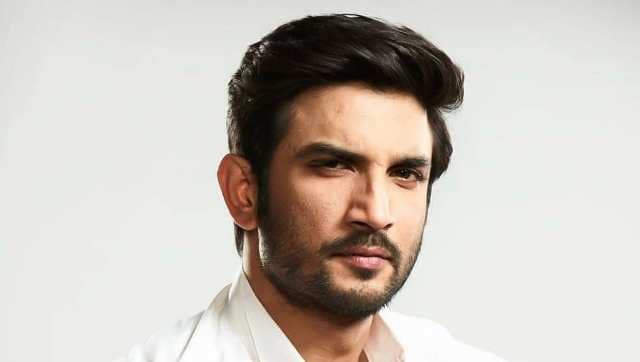 Entertainment
The makers of Nyay: The Justice, in a statement, said the film does not name Sushant Singh Rajput and is based on "information available in the public domain.
Entertainment
In Manoj Bajpayee's The Family Man 2, Seema Biswas plays the Indian Prime Minister.
Entertainment
On Monday, Dilip Kumar's health had improved, with his oxygen saturation levels better and his breathing difficulty reduced, said the hospital.