Angelina Jolie reportedly to topline, produce revenge thriller The Kept, based on James Scott's 2014 novel
Angelina Jolie recently wrapped up the sequel to Maleficent and is currently working on Brenda Chapman's Come Away.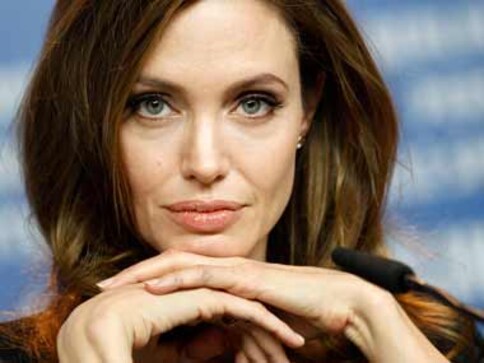 Angelina Jolie is all set to return to the silver screen as she has been cast in a period revenge thriller, The Kept, The Hollywood Reporter informs.
The project, apart from being headlined by Jolie, will also be produced by her, along with Imperative Entertainment partners Dan Friedkin and Bradley Thomas.
Based on James Scott's 2014 novel, the project will chronicle the story of a woman in 1987 New York, who on returning to her isolated homestead, discovers that her husband and four children were murdered. The film will focus on the journey of the woman, along with her only surviving son Caleb, to find those responsible for her condition.
The screenplay is being adapted by Alice Birch, who wrote the Florence Pugh-starring period drama Lady Macbeth. Imperative Entertainment's head of film, Jillian Apfelbaum, will oversee the development and production.
Jolie's last screen outing was By the Sea, which released in 2015. She recently wrapped the sequel to Maleficent and is currently working on Brenda Chapman's Come Away, a drama that combines Peter Pan and Alice in Wonderland. Apart from this, Jolie will be lending her voice to Disney's CG/live-action hybrid The One and Only Ivan, to be released on the studio's streaming service in 2019.
Entertainment
"Unapproved voice cloning is a slippery slope": The use of deepfakes in Anthony Bourdain's docu Roadrunner has drawn criticism amid ethical concerns about the use of this technology.
Entertainment
NBCUniversal's August and September theatrical release schedule for India includes Promising Young Woman on 6 August, Old on 13 August and F9: The Fast Saga on 19 August
Entertainment
Jennifer Lopez and Ben Affleck, who were together from 2002 to 2004, have rekindled their romance since April this year after she ended her engagement with Alex Rodriguez