And the real star in the gang of Wasseypur is...
The gang behind the Gangs of Wasseypur came to the CNN-IBN studio to talk about their magnum opus. Here's the behind the scenes buzz about unlikely stars, a bear and a tree, and the importance of 20 percent of Manoj Bajpai.
by Vanita Singh
It is about two hours forty minutes long (and comes with an equally long part two). It doesn't feature any bona fide Bollywood star or a Khan with a Midas touch. There's a mindboggling array of actors instead. Most importantly, it is not a larger than life pot-boiler that reeks of melodrama (instead it tries to introduce a whiff of real Wasseypur to Indians who are oblivious even of its existence.) Anurag Kashyap's revenge drama Gangs of Wasseypur is also 'Cannes -returned.' And much like a proud war veteran, it has multiple star ratings show off the acclaim. Commercially too, the film is a profitable venture now (Reportedly made on a budget of about Rs 9.20 crores, the film's said to have collected Rs 10.5 crores in its opening weekend itself.)
But money doesn't seem to be the sole driving force for this Gang led by Anurag Kashyap, who incidentally became the proud owner of his first car just a few weeks back. Something that filmmaker confirmed during his pre-release promotional visit to CNN-IBN studio. Kashyap  walked into the studio with the enthusiasm of a college student, bouncing with energy. An unassuming Reema Sen followed, dressed in a pair of denim jeans and a blue printed top with no visible signs of makeup or starry airs unlike most Bollywood actresses. She simply dabbed a touch of lip balm and confirmed that she was ready to roll.
They were followed by the film's de facto star - Manoj Bajpai. And Bajpai  seemed eager enough to play the star off screen as well. He took a quick U-turn as soon as he entered the studio – we were told, he needed to touch-up his make-up. ( He wasn't such a stickler for make-up back when he had come in to promote Prakash Jha's Rajneeti back in the day.) Later during the interview, Bajpai concluded, "I always maintain that only 20-25% of Manoj Bajpai has been used till now."
Meanwhile, it took a little while to locate Nawazuddin Siddiqui in the studio that was suddenly flush with new faces. It was very hard to believe that the cold, conniving, chain-smoking Khan of Kahaani is actually a short, soft-spoken actor with a wiry frame, two-day stubble and the earnest tone of a man who is eager to work hard for his bread and his bouquets.
"Star banna boring lagta hai. Actor banna bahut achcha hai. Har character ko alag tareeke se nibhana padta hai – the problems, the difference, the challenge – karne me mazza aata hai. Star ek repetition hai…(It's boring to be a star. It is very good to be an actor.  You have to play each actor differently - the problems, the difference, the challenge - it is fun to do. Star is a repetition)" he said with conviction in an interview to IBN 18 Network's Editor-In-Chief, Rajdeep Sardesai. The conviction seemed well-placed.
After all, this actor from Budhana, a small town in Muzaffarnagar district of Uttar Pradesh, has of late been busy walking red carpets in Cannes and lunching with American critic Roger Ebert (according to a report, Siddiqui crowned Mr Ebert and his wife as 'the perfect hosts.') If Gangs is Cannes-returned, Siddiqui is double-Cannes returned. He's the actor whose two films - Miss Lovely and Gangs of Wasseypur – were both screened at the Cannes Film Festival this year; whose last release Kahaani was hailed critically and stamped 'Approved' at the box office commercially, even though it didn't pander to the usual trappings of Bollywood productions. Just like his release before that – Paan Singh Tomar. His 2010 Aamir Khan production, Peepli Live was India's official entry to the Academy Awards' Best Foreign Film Category and his forthcoming film is Aamir Khan starrer Talaash.
It's an amazing resume but what strikes one about his films are not the awards or the acclaim but his performances which in some cases comprise barely 4-5 scenes. And THAT is the power of Siddiqui – you can't ignore his role nor can you forget it. Yet it is difficult to spot the chameleon-esque Siddiqui in his roles whether a Rakesh – the enthusiastic reporter from Peepli Live or  a Faisal – the pot-smoking, Aviator-sporting Amitabh Bachchan fan from Gangs of Wasseypur. 'Chashma lagake wahan dekh sakte ho jahaan koi soch nahi sakta ho (You have to look with glasses where you cannot imagine it),' quipped Siddiqui. This actor is not new to this star-driven film industry and he knows what works and what he wants. And this demure actor has roots in humour as well: "Maine Manoj bhai ke saath jo kaam kiya tha… 15-16 saal pehle kaam kiya tha.. pedh banta tha main… yeh reech bantey thhe aur khujalte thhe mujhe aake.. bahut tough tha woh role pedh banene wala. (I worked with Manoj bhai 15-16 years ago. I was a tree. And he was a bear who would scratch himself against me.. it was a very tough role.)"
Following the interview, Bajpai paused casually for a photograph, while Siddiqui tried to slip off from the side. But the camaraderie between the two actors was evident as they walked out, with Bajpai's arm around Siddiqui's shoulders.
Gangs of Wasseypur is a Viacom 18 film. Nawazuddin Siddiqui quotes are from his interview to CNN-IBN.
Find latest and upcoming tech gadgets online on Tech2 Gadgets. Get technology news, gadgets reviews & ratings. Popular gadgets including laptop, tablet and mobile specifications, features, prices, comparison.
Entertainment
Vikramaditya Motwane's Netflix mockumentary AK vs AK rounds off a year characterised by its hybrid genre. From shows like Masaba Masaba and The Fabulous Lives of Bollywood Wives to mainstream media coverage of Sushant Singh Rajput's death case, the lines between fact and fiction were constantly blurred.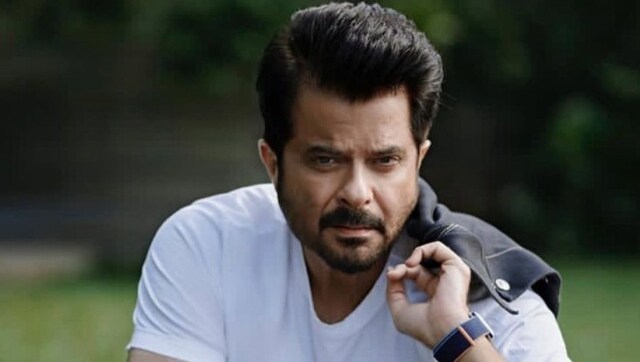 Entertainment
Anil Kapoor, an actor who has reinvented himself and has always managed to stay relevant without a lull in his career, says he is 'more fearless' about the roles he selects.