Anand Patwardhan's documentary Ram Ke Naam, based on Babri Masjid demolition, gets 'A' rating on YouTube
Patwardhan's National Award-winning film, alternatively titled In The Name of God, is based on the demolition of the Babri Masjid in 1992
In The Name of God is based on the demolition of the Babri Masjid in 1992

Who flagged my film for review and why this sudden age restriction, Patwardhan asked

Youtube is at it again, catering to Hindutva goons who want to kill all secular content, he said in his Facebook post
Filmmaker Anand Patwardhan took to Facebook on 1o February to speak up against YouTube for imposing an age restriction on his work, Ram Ke Naam. The 1992 National Award-winning film, alternatively titled In The Name of God, is based on the demolition of the Babri Masjid in 1992. It captures the events that led to the riots, and the struggle of a few secular Indians against religious intolerance.
Voicing his dissent against this decision, Patwardhan, in his Facebook posts said, "Youtube is at it again, catering to Hindutva goons who want to kill all secular content." Available until recently on the video-sharing website for viewers in all age groups, the film was later given an 'A' certificate, thereby permitting only those above the age of 18 to watch the content.
Following his first post on Facebook, YouTube had responded with a statement: "Your video Ram Ke Naam\In the Name of God (1991,75 mn, Hindi with English subs) was flagged to us for review. Upon review, we've determined that it may not be suitable for all viewers and it has been placed behind an age restriction."
"Who flagged my film for review and why this sudden age restriction when the film was published [on YouTube] on 29 December, 2014?" a Mumbai Mirror report quoted Patwardhan as saying.
on 11 February, Patwardhan wrote in another post, "Now if you are a child over 14 and under 18, you are allowed to do hazardous labour, but you are not allowed to see Ram Ke Naam!"
Following Patwardhan's appeal to the website to remove the age restriction on the video, YouTube stated that after further review, "we've determined that while your video does not violate our Community Guidelines, it may not be appropriate for a general audience. We have therefore age-restricted your video."
The filmmaker questioned in his posts whether YouTube was worse that the Central Board of Film Certification (CBFC) and pointed out that it had previously restricted Jai Bhim Comrade, another National Award-winning film with a 'U' certificate.
Scroll.in noted that according to YouTube's guidelines, some factors that decide whether a video should be age-restricted include "vulgar language, violence and disturbing imagery, nudity and sexually suggestive content and portrayal of harmful or dangerous activities".
Find latest and upcoming tech gadgets online on Tech2 Gadgets. Get technology news, gadgets reviews & ratings. Popular gadgets including laptop, tablet and mobile specifications, features, prices, comparison.
India
Narendra Modi is scheduled to lay the foundation stone of the Ram Temple in Ayodhya, in which chief ministers of several states and Mohan Bhagwat are also likely to participate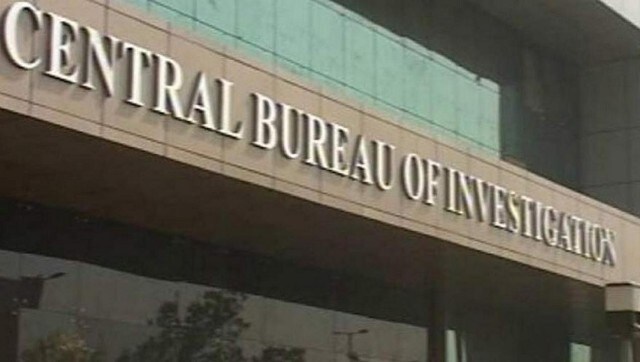 India
The court is conducting day-to-day hearings in the case to complete the trial by 31 August, as directed by the Supreme Court.
India
Ansari has decided to gift a 'Ram nami' stole and a copy of the Ramcharitmanas to Prime Minister Narendra Modi when he attends the bhoomi pujan ceremony