Amitabh Bachchan turns 75: Remembering Lal Baadshah, Sooryavansham and other 'offbeat' films
On Amitabh Bachchan's 75th birthday, here's a look at the actor's so-bad-it's-good roles over the years, from Toofan to Lal Baadshah.
On Amitabh Bachchan's 75th birthday, one would normally expect the internet to implode with tributes and homages. However, we must not forget to celebrate some 'offbeat' roles that he has essayed in a career spanning almost five decades.
So on the thespian's 75th, here's a look at all his cringe-worthy roles, right from the oh-so-loud double role in Lal Baadshah to another overly melodramatic double role in Sooryavansham.
Lal Baadshah
The film where a one-legged Big B manages to thrash a goon with his bare hands. Since he's going to fight a disabled person, he moves on one leg throughout the fight and leaves the opponent bleeding because sensitivity. Don't miss the final blow by Shama Deshpande, it's unrealistically inspiring.
Sooryavansham
The film which has an unacknowledged Guinness World Record for the maximum number of airings on an Indian channel. Also, can we please appreciate Sr. Bachchan for his unwarranted double role for which he transcended all barriers of space and time to finally create an award-worthy cringe-fest. Also, WTH is this video?
Boom
It won't be a stretch to assume that Boom is probably the worst decision of every person associated with the film. Big B looking like a tacky, white Playboy and his sporadic American accent only adds to the catastrophe this film is.
Ram Gopal Varma Ki Aag
Let's just begin by saying that RGV had the nerve to call this film a remake of Sholay. That's like saying Dino Morea, Zayed Khan, Sohail Khans's Oscar-winning magnum opus Fight Club: Members is better than Brad Pitt's mediocre original.
What was Big B thinking when he signed this film? What was he thinking when he agreed to do this unspeakably annoying laughing sequence that makes you want to tear your hair out? We do not know. What we do know, this Aag was doused just in time.
Toofan
Toofan was, indeed, a special film for both Amitabh Bachchan and India.  Legend has it that after witnessing Big B's jaw-dropping archery skills in the 1989 super-hero film, the government of India fired the coach of India's 1988 Olympics archery battalion and hired Toofan to train the athletes.
Entertainment
Waman Bhosle was known for editing films Do Raaste, Inkaar, Dostana, Agneepath, Parichay, Hero, and Karz among others.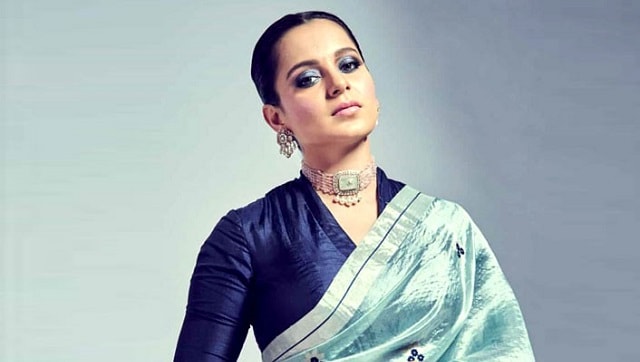 Entertainment
A Twitter spokesperson confirmed Kangana Ranaut's account has been suspended because it violated the Hateful Conduct and Abusive Behaviour policies of the microblogging website.
Entertainment
As part of the initiative, the foundation will offer Rs 5000 to the women and senior citizens of the industry as well as distribute ration kits to workers' families for a month through Youth Feed India.