Amitabh Bachchan, Shatrughan Sinha's Dostana turns 38: Why the film didn't get iconic status
As Amitabh Bachchan and Shatrughan Sinha's Dostana turns 38 this week, a look at little-known behind-the-scenes aspects of the film
A few days ago,  Shatrughan Sinha relived his career while talking about his autobiography, Anything But Khamosh, at the Kumaon Literary Festival. The actor also mentioned the competition between him and Amitabh Bachchan. Sinha spoke about the films Bachchan replaced him in one way or the other, like Sholay (1975) and Deewar (1975), but not about the ones in which they worked together. It was there that this writer thought of Dostana (1980) and wondered how, in spite of being a truly unique film, it is rarely talked about. Released 36 years ago this week, Dostana never makes the cut when it comes to the oeuvres of the people involved — it would not feature in the top-five Salim-Javed scripts, or the best of Raj Khosla, Amitabh Bachchan, and Shatrughan Sinha's filmographies.
Although a commercial success when it first released, the film itself appears to fall short of its potential considering the names attached. While Dostana's plot more than qualifies to be fully 'filmi'- childhood friends Vijay (Amitabh Bachchan), a cop and Ravi (Shatrughan Sinha), a lawyer, often find themselves on opposing sides of law – Vijay nabs bad guys and Ravi represents them in the court of law – they never let anything come in between till both of them end up falling for the same woman, Sheetal (Zeenat Aman) – it's probably the only love triangle attempted by screenwriters Salim Khan and Javed Akhtar.
On the face of it, Dostana is typical 1980s film that packs in a little of everything in terms of standard Hindi cinema fare. Yet, beneath all this, Dostana has a few things going for it and perhaps this is why the film still continues to work its magic in a silent but resolute manner. Directed by Raj Khosla, Dostana is the first film that was produced by the late Yash Johar, who is today better known Karan Johar's father. Yash Johar had originally wanted Vijay Anand to direct the film but incessant delays on the filmmaker's part to commit, saw Johar approach Raj Khosla through a common friend.
Raj Khosla made one significant change to the film when he came aboard and that deeply impacted Dostana. The film was initially supposed to feature Vinod Khanna as Ravi and everything was in place but Khosla replaced him with Shatrughan Sinha as he felt that Zeenat's character would never be in a moral conundrum to 'sleep' with the lawyer to save her inspector boyfriend had Vinod Khanna played Ravi!
Legend has it that Khosla said when as a man he couldn't look away from Vinod Khanna, how could the script look convincing when it was Zeenat making that call! Khosla was almost like a mentor to Vinod Khanna and although it was a tough emotional call to take, the filmmaker believed that Sinha would be the perfect foil to Bachchan. The manner in which Sinha played Ravi also changed the way popular Hindi cinema functioned. It is said that Bachchan found Sinha's portrayal (where the latter had the more organic of characters, and not to forget the inherent flamboyance with which he took it to another level) somewhat of a threat and opted to concentrate on films that featured him as solo leads. In the years to follow, this would lead to a situation where Bachchan transformed into the one-man industry where everything else right from heroines to the supporting actors, the comedians to even music would end up taking a backseat.
The other thing that separates Dostana from all the other Salim-Javed scripts is that along with Yaadon Ki Baaraat (1973) it might be the only other film where music plays a vital role in the narrative. It is not as if Salim-Javed films do not feature memorable music but almost every single script of theirs is chiseled to near perfection and this often makes the need for songs almost irrelevant. Take Deewar (1975) and imagine it without songs and you would notice how nothing about the film changes. Similarly, Shakti (1982) too would stand as firmly without songs as it does now and in fact, in both cases the films might seem better. The standard operating procedure of a Salim-Javed script creates specific instances for songs and more often than not this works out well in both cases when there is a 'demand' for a song or when a situation is 'created.' From a distance, the 'Keh doon tumhe' (Deewar) situation seems forced but works as wonderfully as Sholay's 'Mehbooba' or Don's (1979) 'Khaike paan Banaras wala' — two examples where songs were included as an afterthought. But like Yaadon Ki Baaraat, Dostana simply infuses the songs right into the basic foundation of the narrative and it would be interesting to note that the director of both these films — Nasir Husain and Raj Khosla — were known to have a great sense of music.
The music of both Yaadon Ki Baarat and Dostana stood out and while the former has now come to be seen as a musical of sorts, the latter's songs are also more recalled than the film itself. Moreover, in both cases, the music does not compromise the edginess of the script.
In Yaadon Ki Baaraat the song 'Lekar hum deewana dil' (Kishore Kumar, Asha Bhosle' lyrics by Majrooh Sultanpuri; music by RD Burman) sounds like a happy number but the way it's used in the film gives it a totally different colour and in Dostana, Raj Khosla's legendary deftness when it came to song picturisation gives the film a certain softness, in spite of the universe that it operates in. Written by Anand Bakshi and composed by Laxmikant-Pyarelal, Dostana features 'Dillagi ne dee hawa' (Kishore Kumar, Asha Bhosle), a song that could probably be considered the most romantic of love songs ever in a Salim-Javed script. It's also one of the last soundtracks to feature a delightful Md Rafi ballad 'Mere dost qissa yeh kya ho gaya' and 'Bane chahe dushman' (Kishore Kumar, Md Rafi), the second best dosti songs in the pantheon of Salim-Javed films after Sholay's 'Yeh dosti' (Manna Dey, Kishore Kumar; lyrics by Anand Bakshi, music by RD Burman). Ironically enough it's also one of the few films that has Helen in the cast but does not feature her in any of the songs.
Dostana also features some well-choreographed action sequences by Veeru Devgan and the two that stand out are the Amitabh Bachchan-Amrish Puri chase right at the beginning, and the climax. The climax was designed and executed by Jim Allen, the English stunt director who had previously choreographed Sholay's iconic sequences and rumor has it that Allen himself edited the entire climax in England. In retrospect, Dostana appears to be a poor man's Qurbani (1980), the 'other' action-love triangle. Released in the same year, Qurbani works like a drug that hits you instantly while Dostana acts like a slow release drug. Nevertheless, it does enthrall you with its charm. Intriguingly enough both could have ended up being very different films for just as Khosla switched Vinod Khanna with Shatrughan Sinha, Feroz Khan tried his best to get Amitabh Bachchan to play the role that ultimately Khanna played in Qurbani.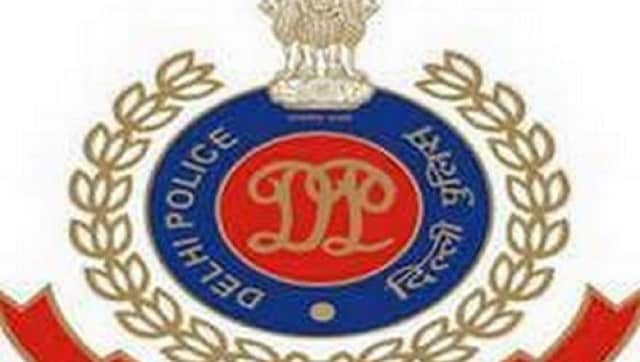 India
A criminal case has been registered at the Vasant Kunj North police station under relevant sections and the investigation is underway
Entertainment
Meenakshi Sundareshwar, the fifth collaboration of Netflix India and Karan Johar's Dharmatic Entertainment, will release on 5 November.
Entertainment
Akshay Kumar in his post said he had gone for a morning run on the sets of Raksha Bandhan in Chandni Chowk, his birthplace