Amitabh Bachchan pens a letter to granddaughters Navya, Aaradhya; imparts life advice
Amitabh Bachchan has penned a heartfelt letter to his granddaughters Navya and Aaradhya, telling them to be independent and strong women as they grow up.
Mumbai: Megastar Amitabh Bachchan has penned a heartfelt letter to his granddaughters Navya and Aaradhya, telling them to be independent and strong women as they grow up.
Navya, 18, is the daughter of Bachchan's daughter Shweta, while four-year-old Aaradhya is his son Abhishek's child.
Bachchan wrote that the two girls enjoy the luxury of a rich legacy but being the fairer sex, they are bound to face judgments and opposition from the society. Nothing, however, should bog them down, said the actor.
"You both carry a very valuable legacy on your tender shoulders — Aaradhya, the legacy of your great-grandfather, Dr Harivansh Rai Bachchan, and Navya, the legacy of your great-grandfather Shri H P Nanda," Bachchan wrote.
"Both your great-grandfathers gave your present surnames celebrated fame, dignity and recognition. Both of you may be a Nanda or a Bachchan, but you are also girls, women! Because you are women people will force their thinking, their boundaries on you. They will tell you how to dress, how to behave, who you can meet and where you can go. Don't live in the shadows of people's judgement."
The 73-year-old star further wrote that both of them should choose their own path, one which is dictated by their
choices not the world's.
"Make your own choices in the light of your own wisdom. Don't let anyone make you believe that the length of your
skirt is a measure of your character. Don't let anyone's opinion of who you should be friends with, dictate who you
will be friends with."
"Don't get married for any other reason other than you want to get married. People will talk. They shall say some
terrible things. But that doesn't mean you have to listen to everyone. Never ever worry about what will people say!" the veteran actor wrote in the letter.
Towards the end of his missive, Bachchan said being a woman is not easy in today's times but he hopes the two girls will change the situation.
"At the end of the day, you are the only one who will face the consequences of your actions, so don't let other
people make your decisions for you. Navya — the privilege your name, your surname offers you, will not protect you from the difficulties you will face because you're a woman. Aaradhya, by the time you see and understand this, I may well not be around. But I think what I am saying today shall still be relevant. This may be a difficult, difficult world to be a woman. But I believe that it is women like you that will change that. It may not be easy, setting your own boundaries, making your own choices, rising above people's judgement. But you can set an example for women everywhere," he wrote.
The actor said he would take more pride in being known as their grandfather than by his own name.
"Do this and you would have done more than I have ever done, and it will be my honour to be known not as Amitabh
Bachchan, but as your grandfather!"
Entertainment
Aadhaar was gearing up for a release earlier this year when it was abruptly 'pulled out' a week before its opening, said director Suman Ghosh.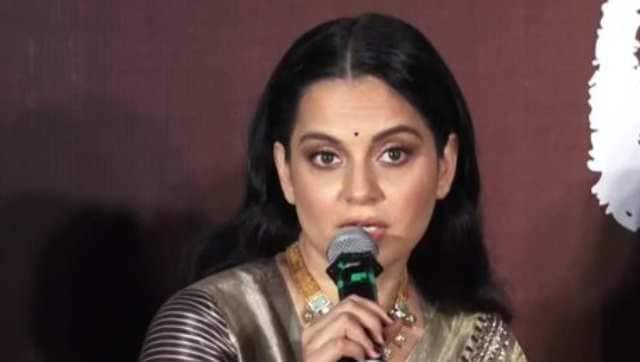 Entertainment
Javed Akhtar had filed a criminal complaint against Kangana Ranaut in November 2020 before the magistrate for allegedly making defamatory and baseless comments against him in television interviews.
Entertainment
As Priyadarshan returns to Bollywood after a hiatus of eight years with Hungama 2, a look at his popular Hindi comedy films.