American Gods creator Bryan Fuller accuses Bohemian Rhapsody teaser of 'queer-erasure', 'het-washing'
Bryan Fuller has criticised the Bohemian Rhapsody trailer for 'ignoring' important aspects of Freddie Mercury's life.
Bryan Fuller has criticised the Bohemian Rhapsody trailer for 'ignoring' important aspects of Freddie Mercury's life. The trailer for the highly-anticipated biopic of the legendary rock-band Queen was recently released online starring Mr. Robot's Rami Malek as front-man Freddie Mercury.
The are numerous visuals in the trailer of the band, and of Rami Malek as Freddie Mercury. The trailer is seen teasing Queen's formative years, along with scenes of the band working on their iconic track 'Bohemian Rhapsody' for the very first time.
Writer and producer Bryan Fuller — who has worked on shows such as the Star Trek television series, highly-acclaimed American Gods, and Pushing Daisies — has heavily criticised the movie's first trailer.
Taking to Twitter, Fuller wrote: "Anyone else mildly annoyed (enough to tweet about it) that the #BohemianRapsody (sic) trailer features gay/bi superstar Freddie Mercury flirting with and twirling with a woman but no indication of his love of men?"
ANYONE ELSE MILDLY ANNOYED (enough to tweet about it) THAT THE #BohemianRapsody TRAILER FEATURES GAY/BI SUPERSTAR FREDDIE MERCURY FLIRTING WITH AND TWIRLING WITH A WOMAN BUT NO INDICATION OF HIS LOVE OF MEN?

— Bryan Fuller (@BryanFuller) 15 May 2018
There were other users who said that Fuller was disrespecting Mercury's bisexual identity. Some Twitter users suggested that the filmmakers may be holding back scenes surrounding Mercury's sexuality and AIDs-realted death in order to "thrill-audiences."
Dude, he was bi and I'm sure that they wanted to keep something to thrill the audiences with, like most of the people know he was gay so they'll be wondering about his girlfriend and so on, And that actually worked on you pretty well 😃 — Aisha (@Aisha01ald) May 15, 2018
Fuller replied saying, "I disagree. It's #HETWASHING (hetero-washing) for marketing sakes."
He later shared a screenshot of the film's YouTube channel, highlighting the part in its description that says Mercury faces a "life-threatening illness". "Dear 20th Century Fox," he wrote. "Yes, it was a life-threatening illness, but more specifically it was AIDS. From having gay sex with men. Do Better."
He added: "I feel what the trailer is doing is queer-erasure. If they were out and proud with his bi-sexuality they would have indicated he was bi-sexual. Showing him romantic with a woman, but not a man (3 frames don't count) is not a celebration of bi-sexual identity. It's hiding it."
Bohemian Rhapsody is scheduled to release worldwide on 2 November.
also read
Entertainment
Embrace the vibrant spectrum of love, acceptance, and authenticity this Pride Month as Netflix India proudly presents a captivating collection of LGBTQIA+ films and series.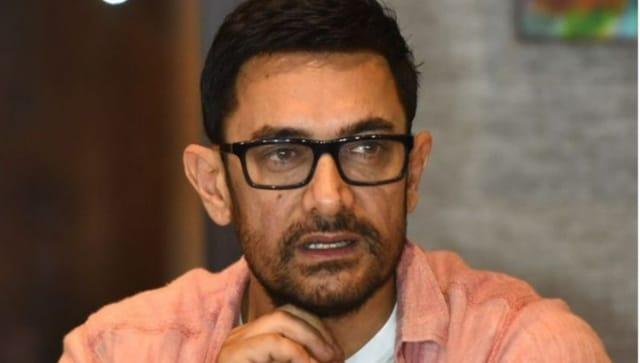 Entertainment
Producer Mahaveer Jain made a huge revelation about the Laal Singh Chaddha star that how he put his life at stake by not attending underworld parties in the 90s
Entertainment
Scoop is the adaptation of journalist Jigna Vora's biographical book Behind The Bars In Byculla: My Days in Prison