American Crime Story S2: 'The Assassination of Gianni Versace' is an unsettling meditation on true crime
In its second season, American Crime Story has turned its attention to the assassination of Gianni Versace. What it offers, is a story on the randomness of violence, and how the true crime genre exploits loss and grief.
I love watching true crime shows. Always have. Never though, have I felt aware that as a consumer of these shows, I was exploiting the victims of heinous crimes. Until American Crime Story season 2.
After a critically acclaimed first season, based on the OJ Simpson trial, the FX show has turned its attention to another high-profile case: the assassination of Gianni Versace. The flamboyant designer was gunned down outside his home in Maimi; the shooter — Andrew Cunanan — coolly walked away after pumping bullets into Versace as the latter stood on his doorstep.
Three episodes have been released on the streaming service HotStar so far, and while the first (and to an extent, the second) gives us a glimpse into the life of Versace — or at least what he was doing on the day of his murder — to a great extent, the focus is on his killer, Cunanan.
Andrew Cunanan grew up as the son of a former Navy veteran-turned-stockbroker and a homemaker mom; his father skipped out on the family to avoid being arrested for embezzlement. Cunanan reportedly had an IQ of 147 (those with IQs in the 140-145 rage are considered geniuses), but didn't have any academic distinctions to speak of (he dropped out of the University of California, San Diego, after briefly being enrolled there). He never held down a real job either, instead peddling drugs (and possibly other illicit goods), in addition to working with gay escort services. To indulge his taste for the high life, he carefully cultivated 'sugar daddies' — extremely wealthy older men (many of whom weren't 'out' as gay) who would shower Cunanan with expensive gifts and money in exchange for companionship.
Cunanan was a glib talker (or to put it less euphemistically, a most fluent liar) and a social chameleon — he could change his persona depending on the situation; this, in addition to the aliases he used made his movements difficult to track. He was also extremely charming, although some acquaintances later claimed they had known Cunanan had a dark side as well.
By the time Cunanan made his way to Miami to kill Versace, he had already murdered four other men and was on the FBI's 'most wanted' list. A series of oversights on the part of law enforcement authorities had helped him escape their net. He checked into a Miami hotel under an assumed name and then set up a watch outside Versace's palatial home, until the morning when he finally shot the designer dead. He also neatly evaded being apprehended by the police in the aftermath of the crime.
This is the ground that The Assassination of Gianni Versace: American Crime Story covers with respect to Cunanan's murderous spree, in its three (so far released) episodes.
Cunanan's first two murders aren't dwelt on within these episodes (Jeffrey Trail, a close friend, and a former lover called David Madson were the first victims). But the third — of a respected Chicago-based businessman named Lee Miglin — is depicted in some detail. While the Miglin family has consistently denied this, American Crime Story season 2 shows Miglin as having used Cunanan's services before; the night of his murder, Miglin invites Cunanan over to his home for a sexual encounter. It is at this time that Cunanan (having already killed Trail and Madson by this point) brutally murders the older man before making away with some valuables and the family's Lexus.
Actor Darren Criss plays Andrew Cunanan with a gay (no pun intended) abandon. There's a scene when (in Miami) he's got an old man he propositioned on the beach, helplessly restrained on the bed. Clad only in his briefs, Criss/Cunanan dances across the suite gleefully with a pair of scissors in his hand, even as the audience is left to wonder just where a stab of those sharp blades will land.
Criss channels Cunanan's charm, his effortless prevarications, his role playing. Through it all you never lose sight of the sinister quality of his persona; at several points in the three episodes, you'll experience a sense of dread, of sympathy for his victims who do not know what fate is to befall them at the hand of this man. Like the man bound up in bed, you can only wonder helplessly where Cunanan's next blow will fall; because his violence is so random, it's that much harder to predict.
As much as The Assassination of Gianni Versace: American Crime Story is about Criss playing Cunanan, there are also strong performances by Judith Light as Lee Miglin's widow Marilyn, and Penelope Cruz, who plays Gianni's younger sister Donatella Versace.
Cruz — sporting Donatella's signature platinum blonde mane — steps into the frame after Gianni's murder. Donatella was Gianni's muse, she was also in charge of handling the brand image for Versace. With her brother's death, she became Versace's creative head as well. Cruz has the voice and mannerisms down pat. She's impressive when she sashays in and takes charge of a difficult situation, and in those rare moments when she lets her cool mask slip and gives in to tears.
Judith Light infuses her portrayal of Marilyn Miglin with similar strength. She's brisk, brusque and businesslike, hyper-vigilant that not a breath of scandal touch her now dead husband, and allows herself the luxury of breaking down only in the presence of a trusted associate. She's a lonely woman even when her husband is alive — the Miglins' marriage is depicted as affectionate and respectful but also devoid of passion (and not just due to their age).
The man at the centre of it all — Gianni Versace (played by Edgar Ramirez) — also has a quality of loneliness about him. Whether it's in his vast, baroque mansion or in the company of his partner/lover of 15 years, Antonio (Ricky Martin), Versace somehow invites our sympathy — but maybe that's also because, knowing his fate, it's impossible not to view him through the prism of tragedy. The few glimpses we see of him working with clothes is when he (fittingly enough) seems most at ease.
It is in seeing the destruction that Cunanan wreaks on his victim's families that you sense how true crime stories — of which we have such a glut in popular culture and which we consume in such a variety of ways (book/TV shows/documentaries/feature films/on reddit and other community sites) — exploit true loss and grief. It's an unsettling feeling for someone who's an avid (and thoughtless) consumer of pop culture.
Based on journalist Maureen Orth's book Vulgar Favours, The Assassination of Gianni Versace: American Crime Story hasn't met with the Versace family's approval. They've contested several details in the account, including two previous meetings that Orth reported took place between Gianni Versace and Andrew Cunanan (a chance meeting at a discotheque and later, a sort-of-date at the opera). The Miglin family too has contested Orth's version of Lee having used Cunanan's services. Orth, in her Vanity Fair reportage at the time of the crimes and in the years since, has stood by her story, which she says wad backed up by Cunanan's friends and acquaintances.
The specifics may be in question, but the quality of American Crime Story's second season — three episodes down at least — is not. Watch it, for a glimpse into a psychopath's mind — if you can get over the feeling of capitalising on someone else's grief, that is.
The Assassination of Gianni Versace: American Crime Story season 2 is currently streaming on HotStar.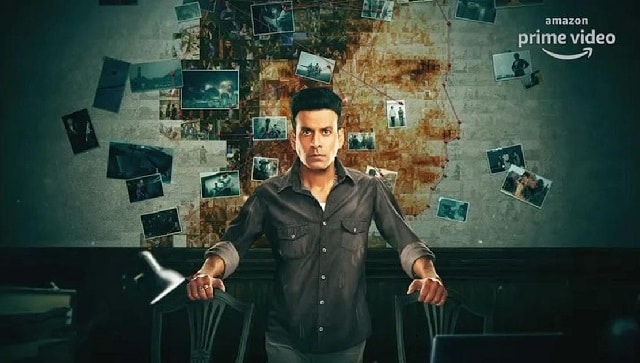 Entertainment
The June streaming calendar also includes Loki on Disney+ Hotstar Premium, Sunflower on ZEE5, and Shiva Baby on MUBI.
Entertainment
As a murder mystery — despite a few gratuitous red herrings — Mare of Easttown is taut and moody, in the league of the first seasons of Fargo and True Detective. As a study of people and a community, it is spare, melancholy — and haunting.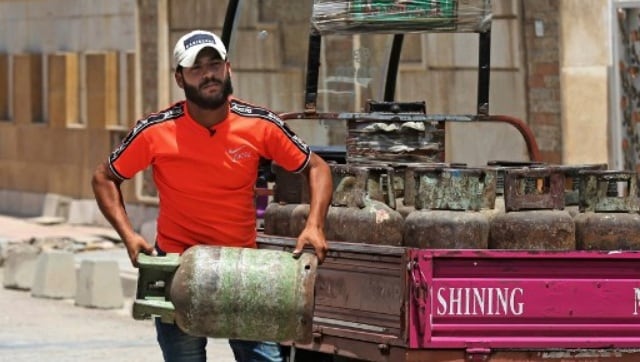 World
"When people recognise my voice, they open the door of their home and shout out to me," the deliveryman says.