Amen Dunes' Freedom: Honest, introspective portrait of artist questioning long-cherished ideas
On Freedom, the follow-up to Amen Dunes 2014 album Love, the songs are still opaque, but taken together, the album is more conventional and less introverted than Damon McMahon's previous output,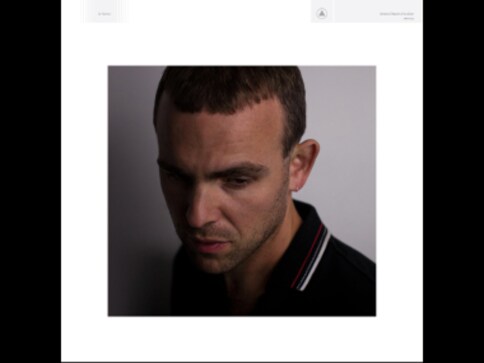 Damon McMahon's music, as Amen Dunes, has always been dense. Layered, muffled and hypnotic, each song seems like private worlds that we, the listener, have been allowed to enter.
On Freedom, the follow-up to Amen Dunes 2014 album Love, the songs are still opaque, but taken together, the album is more conventional and less introverted than McMahon's previous output, which could sound too experimental for mainstream acclaim.
The languid album meanders along, with songs (and lyrics) that reward multiple listens. Snippets of lines, that reference loss, religion and as McMahon has explained in press material, the burdens of masculinity, can seem to rise above the music, which itself is reminiscent of psychedelic rock, without the drugs or the parties. This is music by and for the quiet drug user, one who uses it discover more about themselves than to change their perception of the outside world.
The music sounds both from another era, and of this moment, when influences and artists from across the world can work their way into anyone's sound. Like The Radio Dept, or the War on Drugs, there's a timelessness to the album that makes it perfect to engulf yourself in, no matter the time of the day or night, though it seems tailormade to soundtrack a late night city walk, when a space shared by millions slowly becomes the listeners alone. It's an homage to, and product of the America, in its almost country like-guitars on 'Time' and the rhythmic metre of the electric guitar on 'Satudarah'. As music streaming becomes a primary means of discovering new music, it wouldn't come as a surprise if a song like 'Skipping School' finding a home on a playlist that also features King Krule, Kurt Vile and other distinctive indie music voices.
The diffuse, spectral sound is the backdrop for lyrics that see McMahon wrestle with conflict. In an off-kilter voice that's evocative and distinctive, it shifts from breathy missives to the drawn out sharpness of his timbre, often in the space of one song, as on 'Blue Rose'. The lyrics themselves aren't the kind to sing along to, but rather, on repeated listens, certain phrases will dig their way into the mind. On 'Miki Dora' named for the American surfer and criminal, the closing line, "roll around with me," is repeated, and will be stuck in your head, even as the foreboding bass of next song 'Satudarah' does its best to dislodge it.
Recorded at New York City's Electric Lady Studios and Los Angeles Sunset Sound, the album has a range of guests from Yeah Yeah Yeahs guitarist Nick Zinner to Panoram, the Italian electronic musician. Throughout though, it's clear that McMahon is running the show, with the other artists working in service of his amorphous, smoky vision.
Because the 48-minute collection does away with the gimmicky bombast that typifies pop music today, it's a piece of work that rewards multiple listens and deserves to be heard in one sitting. First for the quality of the music, which has a nostalgic Americana vibe running through it, but also for the distinctive voice that McMahon has, which sometimes yelps, sometimes hypnotises and covers a range of emotions all through. Each song builds organically, without the need for traditional song structure. As a result, some tracks, like 'Skipping School', are all building tension, with no release, while others, like 'Calling Paul the Suffering' get their hypnotic hold from the repetition of certain lines, that are often difficult to parse.
The album's long gestation and lyrical heft are partly the result of the fact that McMahon's mother was diagnosed with terminal cancer after the release of Love. This may be why 'Intro', the first track, poignantly ends with McMahon's mother saying "I don't have any ideas myself/I have a vacant mind", a quote by painter Agnes Martin that serves as a thesis statement for the album, allowing McMahon to reckon with himself and his music.
Freedom then is an exorcism of the notions that McMahon has long held on to, and on the flip side, is also an honest, introspective portrait of a man who's questioning some long cherished ideas. Dressed up in a sound that is moody and evocative, this is not heavy listening, but an rather an album that grows over time, as each spin uncovers something new to hone in on.
Entertainment
It often seems listening to Frank Ocean's Blond that the album gives form to the morass of his mind, with moments of clarity — which any 20-something year old has also felt, as they try and suss out their place in the world.
Entertainment
Solange Knowles' album 'A Seat at the Table' serves as a mirror — for African Americans whose paradoxes aren't seen by the world at large, and by the privileged, who don't realise how lucky they are.
Entertainment
With To The Bone, his fifth studio album as a solo artist, Steven Wilson is exploring Pop music from the '80s and the results are expectedly multilayered.