Amazon's Twitch will now stream 500 Doctor Who episodes from 1963 to 1989 over a seven-week period
Every Doctor Who episode between 1963 and 1989 will start streaming on Amazon's Twitch.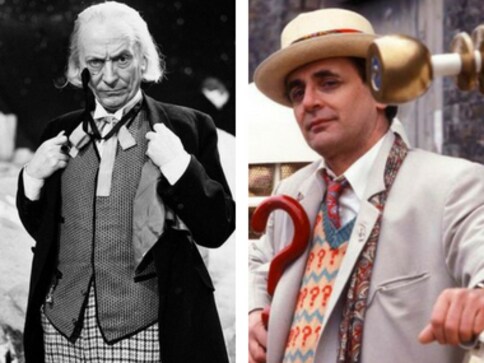 BBC and Twitch have partnered to bring majority of Doctor Who's classic episodes — ones that aired between 1963 and 1989 — to the live-streaming service's platform, reported Variety. More than 500 episodes will stream on the platform over a seven-week period starting 29 May.
Doctor Who has been on television since 1963, and has spawned twenty-six seasons. Doctor Who, over an astonishing run of 55 years, has managed to stay popular and relevant. The show's longevity has coincided with its modern day popularity due its genre of science-fiction. Doctor Who is also one of the very few shows that can boast of having generations of fans who have grown up with the show.
Variety also reports that Doctor Who was available on Netflix and Hulu Plus before Amazon bought exclusive rights to the show from BBC. Now it's only available through Prime and BritBox.
Twitch will stream 500 episodes only from the show's classic period. It won't include episodes from the ninth, tenth, eleventh and twelfth Doctors (played by Christopher Eccleston, David Tennant, Matthew Smith, and Peter Capaldi respectively).
Doctor Who will soon be out with its eleventh series and thirteenth doctor being portrayed by Jodie Whittaker; the first female Doctor in the show's history. It is set to premiere in October this year.
Entertainment
KRK, in a series of tweets, had called Manoj Bajpayee a 'drug addict' in 2021.
Entertainment
The third season of Ted Lasso premiered on Apple TV+ on 15 March 2023. 
Entertainment
Naatu Naatu has taken over the entire world and created an impression with its foot-tapping tune.