Amazon Prime Video versus Netflix: A tale of two competitive streaming services in India
To say that Amazon Prime Video India and Netflix India are at war is an understatement of the most epic proportions. Launched in December 2016 and January 2016 respectively, these two streaming services are undoubtedly the biggest players when it comes to digital content. Before 2016, Indian viewers associated these two companies solely with the shows they produced originally, such as Narcos or Transparent, or the ones they streamed.
Now, with the arrival of both services in the country and the subsequent launch of their Indian original content, they're eager to get a share of the pie. As a result, we're seeing frequent announcements from both companies in an effort to have the upper hand, a wider reach and larger influence.
In a recent development, it was revealed that Amazon Prime Video India had won the streaming rights for Sanjay Leela Bhansali's upcoming film Padmavati, which stars Deepika Padukone, Ranveer Singh and Shahid Kapoor in the lead roles. "We've got the film but the papers have not been signed yet," said an Amazon executive to Mint. While the details of the deal and its size remained unconfirmed, media reports suggest that the rights were acquired for Rs 20-25 crore. Of the film's extravagant budget of Rs 180 crore, Rs 150 was set aside for production, and the rest for promotions and advertising.
However, this is not the only big-budget project Amazon Prime Video India has succeeded in acquiring. In early August, Salman Khan entered into a deal with the company, giving them the worldwide streaming rights to Tubelight and all his movies that will be released in the future. Along with this, the streaming service also has the rights to films produced by Khan's production house, as well as his previous titles Bajrangi Bhaijaan, Kick, Jai Ho and Hero.
The strides Amazon Prime Video India is making are both quantitative and qualitative. It recently acquired the exclusive streaming rights for the uncensored version of Alankrita Shrivastav's Lipstick Under My Burkha, which will not be aired on television.
But Netflix India is not far behind. From Aamir Khan's Dangal to Abhishek Chaubey's Udta Punjab and even Shah Rukh Khan's Raees, the streaming service had them all. Come February 2017, and it had also managed to get the rights to all of Shah Rukh Khan's films by signing a deal with his production banner Red Chillies Entertainment. It also has SS Rjamouli's Baahubali series; Baahubali 2 is 2017's most significant film in terms of box office collection.
If Amazon Prime Video India signed up 14 comedians for 60-80 minute 'uncensored' slots, Netflix India roped in Aditi Mittal for a show titled Things They Didn't Let Me Say, which was announced in the wake of the backlash that Amazon Prime Video India received for only hiring male comedians.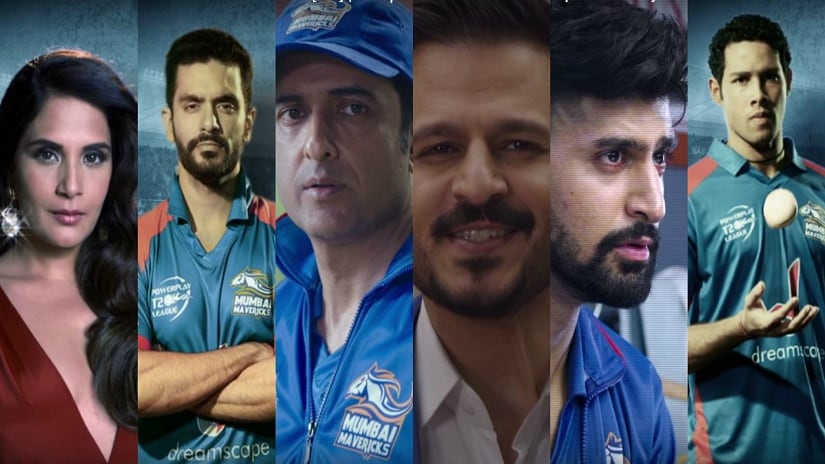 Amazon Prime Video India has to its credit India's first original web series — Inside Edge, a look into the murky world of India's eternal passion cricket, but it didn't take long for Netflix India to catch up. First it announced Sacred Games, a web series based on Vikram Chandra's novel of the same name starring Saif Ali Khan, in 2016. Then in 2017, it announced two upcoming projects, Selection Day based on Man Booker Prize-winning author Aravind Adiga's book, and Again by Quantico's Marisha Mukerjee, both local in terms of flavour and plot.
In the first half of the year, pundits and critics were quick to compare the two streaming services and declare the winner in terms of content; many were more inclined towards Netflix India, which also has a social media presence with immense youth appeal. Who won't love watching Biswa Kalyan Rath explain House of Cards to sanskaari Alok Nath, or enjoy receiving replies to personal comments about the new trailer of Narcos?
But Amazon Prime Video India has more than one ace up its sleeve. Unlike Netflix India, which has been giving out sporadic messages about its upcoming original India content, Amazon Prime Video India laid out the entire buffet in December by announcing projects like Stardust and Vishpuri, by Vikramaditya Motwane and Anurag Kashyap respectively; Made in Heaven, by Ritesh Sidhwani, Farhan and Zoya Akhtar — all in one go!
Perhaps the real winner here is the viewer, who is hard-pressed for time to watch all this well-crafted content.
Updated Date: Aug 16, 2017 17:12 PM