Alternate reality: What if Shah Rukh Khan played Bajirao, instead of going against Bajirao Mastani?
Shah Rukh Khan had very seriously been offered the role of Bajirao in Bajirao Mastani.
Boxoffice clashes are of two kinds. The unavoidable and the unnecessary. The one between Bajirao Mastani and Dilwale this Christmas was most uncalled-for. Those who advised Shah Rukh Khan to jump into the same Friday as Bhansali's epic are not his friends. One hears that even Rohit Shetty was against the clash.
But then again, King Khan is the boss. And his advisers must have thought they were perpetuating the Khan's royal reputation by urging him to do a contemporary film rather than a costume drama.
Shah Rukh Khan had very seriously been offered the role of Bajirao in Bajirao Mastani. Discussions between Bhansali and Khan, who incidentally hold immense mutual respect, had reached a very advanced state. But then SRK chose to do Dilwale instead.
We'll never really know why. Think about what that collaboration would have meant to the film trade. No competition between the two films. Bhansali and Khan together again after Devdas. The box-office would have been set on fire. Instead of audiences being divided over the two films they would have knocked the base off the box-office figures of that one unified attempt to bring them the collaborative might of the superstar and the super-filmmaker.Rather than a clash of titans it would have been a merger of two brands.
The trouble with our film industry is that it functions as a divided house. In public there are lots of hugs and feet touching. But no real love or respect. Once when Bachchan sa'ab was going through a lean phase, just before the TV show Kaun Banega Crorepati and the film Mohabbatein brought him back into the limelight. I mentioned to a reigning superstar that I might be a little late in my appointment with him as I was stuck in the Mumbai traffic travelling from the Bachchans' residence.
"Oh, you should've gone to his place after meeting me. He has all the time in the world," the reigning superstar had drawled.
Outwardly the film industry may feign mutual respect among themselves. But there is very little real love lost among the big guns. Those who advised Shah Rukh Khan to work in Dilwale instead of doing Bajirao Mastani must have reasoned that 'Sanjay Bhansali' and 'Shah rukh Khan' are two entertainment brands whose merger cannot benefit either.
It's the same logic that prevents Shah Rukh and Salman Khan from co-starring again.
Much virtue is seen in divisive creativity in our film industry. Tragically the outcome this Christmas was Shah Rukh Khan versus Bajirao rather than Shah Rukh Khan as Bajirao.
We would never know what Shah Rukh would have done to Bajirao. We only know what it has done to him.
Find latest and upcoming tech gadgets online on Tech2 Gadgets. Get technology news, gadgets reviews & ratings. Popular gadgets including laptop, tablet and mobile specifications, features, prices, comparison.
Entertainment
The suspension of theatrical releases during the lockdown has come as a blessing in disguise since the films are no longer merely judged by box office pull.
Entertainment
A Reliance Entertainment spokesperson said the company hopes situation would revert to normal by the festival season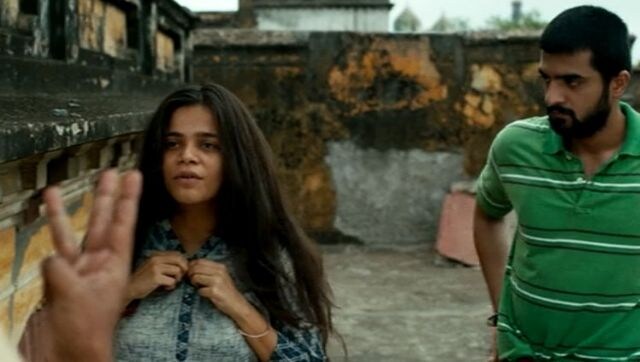 Entertainment
Gulabo Sitabo is the kind of film people have either fallen in love with, or simply haven't cared enough to watch through — it's not everyone's cup of tea.