All you need to know about the biggest winners at 2015 Emmy Awards
From Game of Thrones to Veep, here's all you need to know about the shows and actors that took home the biggest honours at the 2015 Emmy Awards
The 67 Annual Emmys Awards saw glamorous red carpet looks, a hilarious host in Andy Samberg and the best and brightest in the television industry gather together.
The biggest winners were fantasy drama series Game of Thrones and comedy series Veep with four major trophies each. Mini series Olive Kitteridge stole the show in that category with six wins.
Here's all you need to know about the shows and actors who took home the top Emmy honours.
Game of Thrones
The five-season strong show, based on the books 'A Song of Ice and Fire' by George RR Martin, is one of the most popular television shows globally and now it as the Emmy record to back it.
Game of Thrones became only the second so-called "genre" series, after sci-fi drama Lost to win the best drama Emmy. It also won the award for outstanding writing and directing while Peter Dinklage, who plays the dwarf Tyrion Lannister, bagged the Best Supporting Actor, is second Emmy.
The fantasy saga won a combined 12 Emmys on Sunday and at the previous creative arts awards, eclipsing the nine-awards record set by The West Wing in 2000. With a total of 26 Emmys since it became eligible to compete in 2011, Game of Thrones is now tied with Hill Street Blues and The West Wing as the most-honored drama series ever. Sitcom Frasier remains the overall winner with 37 awards.
Veep
Veep is a political satire from HBO telling the story of a female US vice president and her bumbling staff.
It took home the Emmy for outstanding comedy series defeating favorites such as Modern Family and Parks and Recreation veep also took home the acting Emmys for lead Julia Louis-Dreyfus, her fourth win in a row and co-star Tony Hale who won his second Emmy for best supporting actor in a comedy.
Transparent
Transparent, Amazon's dark comedy became the first series created by an Internet streaming service to win an Emmy in a major category.  Jeffrey Tambor won the Emmy for best actor in a comedy series, one of the top prizes in television, for his portrayal of a transgender woman whose family is coming to terms with the transition.
Series creator Jill Soloway, who drew inspiration from her transgender father in writing the story, won an Emmy for directing. The show won a total of five Emmys out of 11 nominations, a landmark achievement for Amazon in the online retail giant's first year being nominated for its original programming.
Olive Kitteridge
Mini series Olive Kitteridge nearly swept the limited series categories, with six trophies including the top award and lead acting honors for Frances McDormand and Richard Jenkins as well as a supporting award for Bill Murray.
The show is based on the Pulitzer Prize-winning novel by Elizabeth Strout, and depicts the struggles of the titular character.
The Daily Show With Jon Stewart
Jon Stewart,  the former host of The Daily Show had a fitting farewell with a final goodbye speech to the show's team and audience while accepting his Emmy award.
The show, which Stewart hosted for the last 16 years, emerged as a top winner in the Variety category of Emmy awards with three trophies. Stewart, who bid adieu to the show with an emotional episode that aired on 6 August, returned to the stage to accept the award.
And he made most of it, saying "Thank you so very much, you will never have to see me again," he said.
John Hamm
Mad Men star John Hamm finally broke his Emmy jinx winning the outstanding actor in a drama series award, after eight years and as many nominations for his portrayal of Don Draper. "It's incredible and impossible for me personally to be standing here," Hamm said.
He has had four other Emmy acting nominations as well, all for guest roles in a comedy, three for appearances on 30 Rock, and one this year for Netflix's Unbreakable Kimmy Schmidt starring Ellie Kemper, who was once his drama student at high school.
Viola Davis
Viola Davis made Emmy history when she became the first black woman to win the award for best actress in a drama series. Davis won the first Emmy for her portrayal of a ruthless lawyer and professor Annalise Keating in ABC's How to Get Away with Murder.
"The only thing that separates women of color from anyone else is opportunity. You cannot win an Emmy for roles that are simply not there," she said in an emotional speech after receiving her trophy.
Fun Fact: HBO dominated the Emmys with 43 awards, followed by NBC with 12, Comedy Central and FX Networks with eight awards each, ABC with six and Amazon with five.
(With agency inputs)
Find latest and upcoming tech gadgets online on Tech2 Gadgets. Get technology news, gadgets reviews & ratings. Popular gadgets including laptop, tablet and mobile specifications, features, prices, comparison.
science
The fate of polar bears has long been a flashpoint in the debate over human-caused climate change, used by scientists and environmentalists as well as deniers in their arguments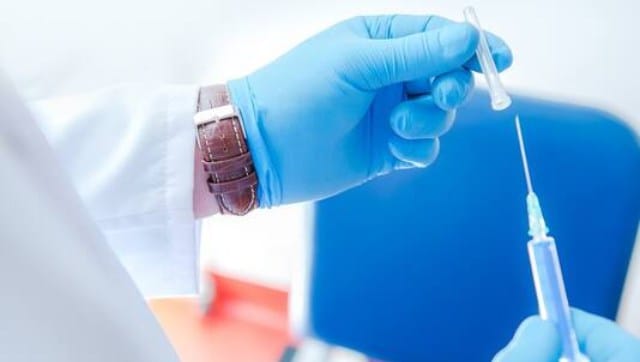 Health
According to the World Health Organisation, around 325 million people globally are living with hepatitis infection.
Entertainment
The decision for a recasting comes a month after the Central Prak's creative team said they would be looking for a "black or biracial" actor to play the character of Molly.