Alia Bhatt urges CBFC to clear mother Soni Razdan's film No Fathers in Kashmir: Let's give love a chance
No Fathers in Kashmir, featuring Alia Bhatt's mother Soni Razdan, has been stuck with the CBFC for over six months over certification issues.
Alia Bhatt has tweeted in support of National Award-winning filmmaker Ashvin Kumar's No Fathers In Kashmir, urging the Central Board of Film Certification (CBFC) to '#lifttheban' on the film. The movie, featuring Soni Razdan, has been stuck with the CBFC for over six months owing to clash over certification.
Recently, several celebrities, including actress Swara Bhasker and Congress MP Shashi Tharoor had taken to Twitter and spoke about the delay in certification.
The film 'No Fathers in Kashmir' - Directed by Academy Award Nominee & two time National Award Winner #AshvinKumar - has been stuck with the Censor Board for over 6months now, delaying its release. Film is now gng bak & forth betwn #CBFC & FCAT. @prasoonjoshi_ pls take note! — Swara Bhasker (@ReallySwara) January 12, 2019
Oscar nominee & 2-time National Award winner @ashvinkumar's new film @nofathers_movie #NoFathersInKashmir (tipped as 1 of 10 eagerly awaited films of 2019) remains banned over 6 months, delaying its release & forfeiting application for NationalAwards this year. Unconscionable!

— Shashi Tharoor (@ShashiTharoor) January 10, 2019
No Fathers In Kashmir, a film that narrates a love story between two teenagers after their fathers disappear in the valley, has been struggling to get a U/A certificate.
According to Mid-Day, in violation of the Cinematography Act, the CBFC failed to meet the 68-day deadline to certify his film and eventually gave it an A certificate 82 days after his application was filed. As the CBFC did not take heed of Kumar's request for a U/A certificate, he approached the Film Certification Appellate Tribunal (FCAT), the final decision making body for film certification. However, he was sent back to the CBFC because the the latter did not give the filmmaker a legally mandated hearing.
Actress Soni Razdan and journalist-turned-film producer Pritish Nandy had also tweeted to the (CBFC) chief Prasoon Joshi on 9 January, urging him to reconsider the decision.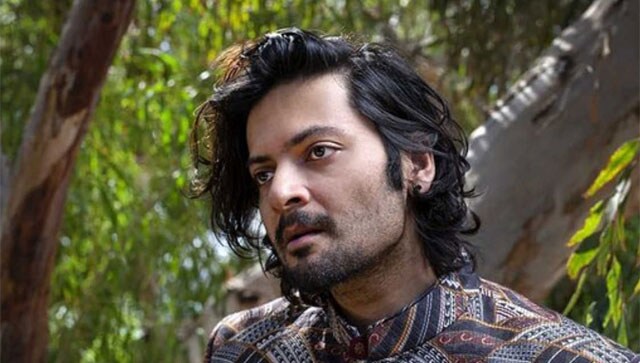 Entertainment
The film was shot during the small respite of time of covid lockdowns in late 2020 and is currently in post production
Entertainment
In 2022, the actor delivered some impeccable performances with A Thursday, Dasvi, and Lost which also grabbed her national and international recognition
Entertainment
Due to the subsidised budgets as per our contracts, the shortfall eventually got covered," the filmmaker added.