Alia Bhatt on casting couch in Bollywood: Everyone has to face their own struggle to get work in this industry
Alia Bhatt spoke about the subject of the casting couch in a recent media interaction. Among other things, she advised aspiring actors to report the matter with the police immediately if faced with any misconduct.
With the global debate on sexual harassment picking up, especially in Hollywood, other film industries have also felt the tremors. In case of Bollywood, however, the response has been relatively calm and calculative. Stories of and quotes around casting couch surface, only to fade out with passing time.
Read: Time's Up: Hollywood finally seems to be tackling its sexual harassment problem; will Bollywood follow suit?
Actress Alia Bhatt recently spoke about the much-prevalent-less-talked-about subject of the casting couch, reports Deccan Chronicle.
She said she understands and feels the struggles that an outsider has to face while attempting to make a mark of their own in the film industry. She acknowledged the presence of the 'C' word in the business and advised aspiring actors to immediately report in case of any misconduct, adds the DC report.
"Everyone has to face their own battle of struggle in order to be able to get work in this industry. And during their struggle some people could use the strugglers for their benefit. And these exist not only in India but all over the world. They should always believe in themselves. However, if at all they are confronted with this bad moment (casting couch) they need to immediately inform their parents. And thereafter go to the police," says the 25-year-old actress.
Alia debuted in Bollywood with the 2012 film Student of the Year in a glamorous sing-and-dance role. But immediately after that, she delivered a stupendous performance in Imtiaz Ali's Highway. The film (also) dealt with the issue of child sexual abuse and how society seems to be complacent about it. Alia was accompanied by Randeep Hooda in the film.
Alia has since then starred in a string of box-office successes and is currently basking in the glory of the success of Meghna Gulzar's Raazi, also starring Vicky Kaushal.
Entertainment
Directed by Vinil Mathew, Haseen Dillruba will release on Netflix on 2 July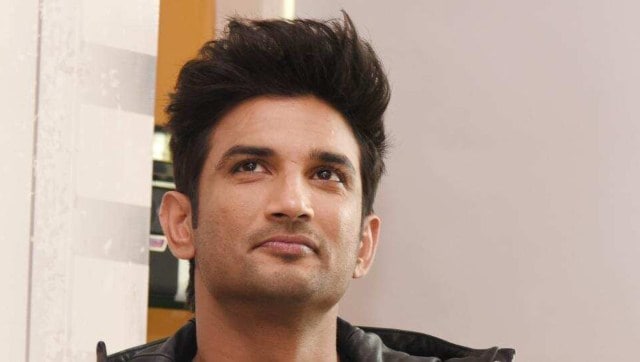 Entertainment
The submission was made by makers of Nyay: The Justice, scheduled to be released on 11 June, while opposing a plea moved by Sushant Singh Rajput's father to restrain anyone from using his son's name or likeness in movies.
Entertainment
After the man interrupted the court proceedings multiple times, Justice J R Midha asked the court master to lock the virtual meeting, and to issue a contempt notice for his conduct.