Alia Bhatt in The Devil Wears Prada Bollywood remake? Here's who should be cast in other roles
Alia Bhatt recently said that she would love to play Anne Hathaway's character in Hindi remake of The Devil Wears Prada. But what about the other characters?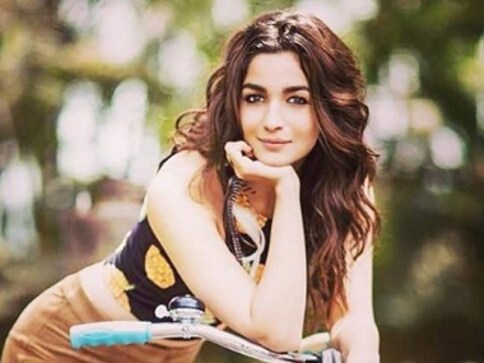 The Devil Wears Prada is a film that many of us grew up watching. It gave us a glimpse of the glamourous fashion world, taught us about how to deal with colleagues at work and reminded us that we should stand for something bigger. It also featured Meryl Streep in one of her most iconic roles, as well as Anne Hathaway, whose character we would relate to for years to come.
In an interview to Scoopwhoop, Alia Bhatt said that she would love to be part of the Bollywood remake of The Devil Wears Prada, and that she'd like Karan Johar to direct it. Bhatt is a go-getter and a hardworking actor, so she should naturally play Andy, Anne Hathaway's character. But who should be her co-stars?
Here's who we think should star in the Indian re-make of this Hollywood film.
Shabana Azmi as Miranda Priestly
Meryl Streep's Miranda Priestly is icy and has no qualms about humiliating and belittling her subordinates. She also has an air about her and can command the attention of a room simply by walking into it. It takes the acting chops of a veteran like Shabana Azmi to pull off such a mix of characteristics. We can even picture her character sporting a hairstyle similar to Streep's in the film.
Sonam Kapoor as Emily
Emily, played by Emily Blunt, is fashion-conscious and ambitious. When Andy first arrives at Runway, she does not go out of her way to make her feel at home. She dreams of attending the Paris fashion show with Miranda, but is replaced by Andy, who outperforms her. Sonam's natural fashion sense will make her the right fit for this role.
Sidharth Malhotra as Nate
Adrian Grenier plays Nate, Andy's boyfriend with whom she shares a live-in relationship. Nate is a stereotypical good guy but he's not a door mat; he breaks up with Andy when she refuses to accept that she has turned into what she once looked down upon. But the couple does give it a shot again once Andy quits Runway. Sidharth Malhotra and Alia Bhatt share the kind of on-screen chemistry that is required for such an equation.
Rahul Khanna as Christian
Christian is a an attractive, famous writer who helps Andy. Eventually, she falls for his charms and they spend a night together. We've already seen Rahul Khanna play a handsome editor in Wake Up Sid! He seems like a natural fit for this character.
Arshad Warsi as Nigel
Stanley Tucci's Nigel is the first person to treat Andy with any compassion at the Runway office; the art director lets her borrow designer clothes so that she can fit in better with the rest of the team. But he's also an underdog who continues to have faith in Miranda despite the fact that she takes away an opportunity from him. Nigel is a challenging character to play, and we believe Warsi will do it with aplomb.
Since this film will be directed by Karan Johar as per Bhatt's wishes, you can expect dance sequences in the conference room, a song about living it up in Paris and plenty of drama.
Photos
From Miranda Priestly to Joanna Kramer, a look at some of the iconic roles played by Meryl Streep, or the "best actress of her generation" as cited in the media, who turned 69 on 22 June
Entertainment
Like a Boss is just obvious plain trolling from careless people who are cashing paychecks at your expense.
Entertainment
Spider-Man: Homecoming is really about the life story of a struggling intern. Just like The Devil Wears Prada.