Alia Bhatt flaunts the desire to be an actor first, and a star later — it's what sets her apart from her contemporaries
Alia Bhatt turns 25 on 15 March. At 25, she owns a plush home of her own, legions of fans among the young and old, and a bigger asset — an unquestioned position as the future female superstar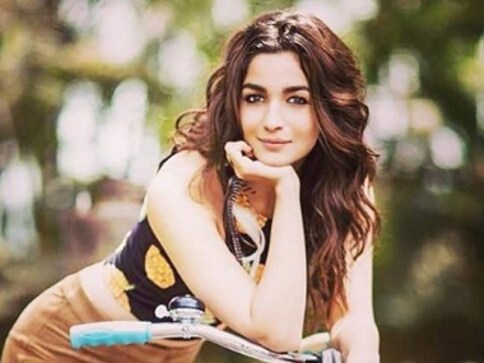 Alia Bhatt turns 25 on 15 March. At 25, she owns a plush home of her own, legions of fans among the young and old, and a bigger asset — an unquestioned position as the future female superstar amongst the current lot.
Alia Bhatt's growth in Hindi cinema has been typical in its start but surprisingly new in its evolution. Daughter of filmmaker Mahesh Bhatt and launched by Dharma Productions, mentor Karan Johar's banner, Alia's filmy origins have helped immensely. But the waif like actor has also proven herself to be an earnest performer, keen to do different and new roles. To her credit, she has clocked up many firsts before she turns 25.
Alia is the first actor of this generation — a new crop that emerged between 2012- 2013 with chutzpah and promise – to take up a film riding solely on her delicate shoulders. Highway, directed by Imtiaz Ali, confuses you at times because the narrative is pot holed. But what one can't miss is Alia's tremendous acting talent, just below the surface. She is raw and not quite pitch-perfect in the film, given it's an early film in her career. But she plays the young girl kidnapped by a truck driver, much below her social class, with a touch of innocence that's very convincing. A family member sexually abuses the character in the film and that's buried by her mother - this stark revelation makes the film go into untypical territory. That Alia signed up for this role at the beginning of her career, reflects an appetite for risk.
One must take note that Alia has not risked going experimental and off the beaten path entirely. She ticks all those boxes that mark a Hindi film heroine diligently. Be it dressing up for the red carpet, posing for paparazzi, wearing a hang dog yet indifferent expression when she is 'spotted' with reported boyfriends or dates, and playing the fan girl to co-stars and filmmakers that matter.
The machinery for her public persona is also perfectly in place. Not only can she act, she can sing too (and she doesn't flaunt it too much, keeping the mystery alive). Yet, she seems to be cognizant of the fact that to stay relevant to film audiences, an actor must go beyond the safe route.
Enter Udta Punjab — an engaging if somewhat kooky take on the haphazard of drug addiction in Punjab. Alia plays Mary Jane, a Bihari field laborer who loves to play hockey. Her character is locked up, raped repeatedly for pleasure, and forced to take drugs to make her numb; she eventually gets hooked on to them. Alia stuns with her transformation in this 2016 film, her faced caked with dirt and her appearance unwashed and traumatised. Noticeably, she cracks the Bihari accent quite accurately, not betraying her posh Juhu origins. Alia's commitment to a role and finesse as performer blazes through in this ensemble cast of experienced stars.
Alia is also the first girl among today's younger leading ladies to willingly take up an extended character role in Kapoor and Sons. While one might think that she agreed to do this given it's a home production for her mentor's banner, Alia brought in sensitivity and credibility to her part, adding value to this poignant family drama.
Speaking about why she chose to take up this role despite it not being a heroine's part, Alia explained that she would like to be part of good films, the kind that audiences remember fondly. In this belief, she reveals influences of her parents, Mahesh Bhatt and Soni Razdan. Both have created strong, good content throughout their careers, not staying on conventional paths. Alia flaunts the much-needed desire to be an actor first, and a star after that.
And here's an interesting first — Alia Bhatt embraced her flaws with a super smart stand-up comedy gig. She made a GK error on Karan Johar's talk show and got hauled over the coals for it on Twitter. Alia made a skit on going to a 'brain gym', a silly but funny concept nonetheless with AIB. The video went viral immediately on its release and gave her a connect with countless young people, including those who probably never watch a Hindi film. By building this universal connect with the young, Alia also proved that she is anything but dumb. In fact, she is a smart, forward-thinking person who leveraged her equity massively to increase her fan following with this master stroke.
Now, Alia Bhatt will add another first to her credit — she will be the first heroine in Hindi cinema to be part of a homegrown super hero franchise. With Brahmastra, she works alongside her favorite actor Ranbir Kapoor and will have super powers of her own. Like the veritable super heroine, with this project, she has jumped miles ahead of her contemporaries.
Entertainment
The teaser was shared by the director Ayan Mukerji on his Instagram account and the visuals and grandeur on display are likely to take your breath away.
Entertainment
On the day when Ranbir Kapoor, Ranveer Singh's best friend Alia Bhatt's husband's big film Shamshera released, the actor made a naked attempt at diverting attention to himself.
Entertainment
Vijay Varma was Alia Bhat's first choice for Darlings , she was also co-producing the film and everyone in the team immediately hopped on board for Vijay.