25 review: Hello Adele, what's new in your third studio album?
25 is supposed to be Adele's 'make-up' record.
Not just Prem, but Adele is back; this time with all the musical consciousness of her glorious 27-year-old self.
Her third studio album, 25, released in its entirety on Friday morning (20 November) after having already released two songs the previous few weeks (the ever-so-popular Hello and When We Were Young). Going by the response, this line from a Guardian review echoes our thoughts as articulately as possible: "It has already been taken as read that 25 is a masterpiece: its quality isn't up for question."
If we were to put a positive spin on the unabashed, unquestioned Adele-mania, it could also be called a regular kind of fandom any global pop-star receives. But Adele isn't just any global pop-star.
Let's rewind back to 2008, when her first album, 19, won her two Grammy awards and put her on the pop/R&B map. That was a voice to reckon with. Every time she opened her mouth to sing about love and heartbreak in Chasing Pavements and Hometown Glory, you would stop and listen, with your jaw dropped down. There would be debates about everybody's favorite song from 19. This wasn't an album piggy-backing on the success of one widely famous song (Read: Hello, Rolling in the Deep).
She pushed the envelop (and her voice) some more in her second album, 21. The heartbreak was more intense in Someone Like You. Her soul was stripped down naked for everyone to see, love and embrace in Set Fire to the Rain. This very quality about Adele's music has, and always will be, what sets her apart from every other female pop singer with a big voice.
And therefore the primary criticism with 25 is not going to be about how she needs to move on, and write about happy things. It's also not going to be about her makeover, how she looks thinner, and how her voice seems surgically enhanced. Because Adele's universe has always sidelined superficiality. So let's talk about the real deal: her music.
25 is supposed to be her "make-up" record. "I'm making up with myself; making up for lost time," she wrote in a heartfelt, open letter published on Twitter. But something doesn't add up about this description. Songs like Hello, Send My Love (To Your New Lover) and All I Ask seem to be reminiscent of the same ethos from her song from 21: self-pity.
We're still hearing about people, influences, experiences that impacted her, and made her feel vulnerable; far lesser about Adele, the person. How is she making up for lost time? We want to know more about this 25-year-old Adele, and unfortunately there are very few songs in 25 that tell us something we don't already know.
Adele has been quoted several times talking about her love for R&B king Frank Ocean, and you can definitely see a slight an influence in some of her songs, especially I Miss You and Love In The Dark. Both songs have incredibly sexy, strong lilts, with melodies that pawn out as easy as sunday afternoon listens best paired with a glass (or two) of wine. The best part about them is the use of other instruments apart from the piano.
In absolute contrast, there are songs like Remedy, Water Under The Bridge and Wish You Were Here that are massive productions, with a gospel-like, orchestral quality. They're the big ballads of the album, the songs you wouldn't attempt singing, because only Adele can pull off the somewhat restrained, but mostly powerful vocals that these songs need. It's important to note here that these songs are predictably ambitious, almost written only to show Adele's range, and it doesn't excite us one bit for this very reason. They're well sung, but seem formulaic.
If you sit down to listen to the entire album in one go, you are most likely to feel like Adele is saying the same things over and over again. It's what happens to you when you say you're over an break-up, but you really aren't. And while we identify with a vulnerable, soul-searching Adele, we don't identify with a whiner. Sure, if we were to objectively sit back and listen to every song on this album, they would all be extremely melodious, and nobody can contest that.
But somewhere maybe we were hoping to see a new side of Adele; one that has a sense of humour maybe (how about a song as sassy as Rumour Has It?) and experiments with tone and range. (River Lea is the only song that can legitimately be played at a Karaoke bar). Let's just get one thing straight though: there's no one like Adele. Predictable or not, 25 is one of the better compilation of songs we've heard in a while. What we're missing is the sassy Adele, snippets of whom you see in interviews. We miss the side of Adele that doesn't give a f***.
There's a line from Love In The Dark, a beautiful track in 25, which perfectly summarises this feeling, "take your eyes off me so I can leave." This line makes so much sense when you reference it to Adele's career because one can't help but get the feeling that 25 is a by product of the collective expectations we all have from Adele. But strip her off her fame and any sort of musical benchmark she has set for herself by just being so awesome, and you'll probably get some of the most raw, soul-stirring melodies. Her first album 19 is conclusive proof of this, and so is the fact that both her albums since then seem to be trying to follow the same footsteps.
Dear Adele, we don't want to love you in the dark anymore. While we've all sat down in the corners of our bathroom, crooning to 'Someone Like You' after a bad break up, we now want to show you off. We want to sing along to a happy Adele song after way too many pints of beer, or hum along to sensuous Adele song on the throngs of a first date. We love you, but please don't become a prototype.
(You can buy the album on iTunes here.)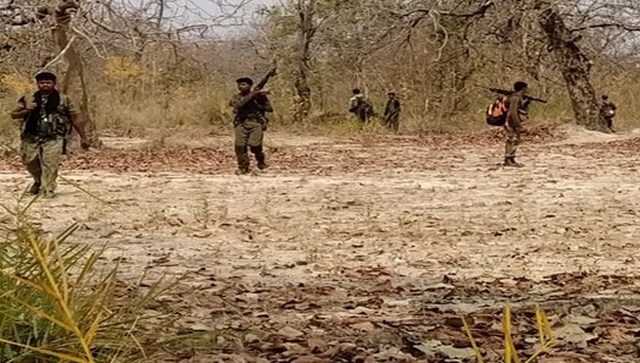 India
Lack of a functional intelligence wing, outmoded training and simple mission-bloat hasn't helped security forces deployed in the region
Entertainment
"People were sceptical about the unconventional plot until I met Farhan Akhtar who flipped on the subject," says Aadar Jain, who makes his second onscreen appearance with Hello Charlie, an Excel Entertainment comedy premiering on Amazon Prime Video this Friday.
News & Analysis
Realme C25 runs on Realme UI 2.0 based on Android 11 and offers 4 GB RAM and up to 128 GB storage.