Alan Rickman's personal letters reveal he was frustrated with playing Professor Snape in Harry Potter films
Alan Rickman passed away in 2016 of pancreatic cancer, at the age of 69.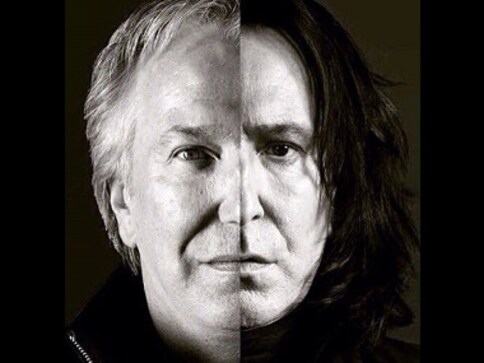 Alan Rickman's prolific acting career spanned over four decades and several challenging roles, yet one specific role became his second identity. Rickman's portrayal of the broody, moody and curiously intimidating Professor Severus Snape from JK Rowling's Harry Potter franchise may or may not be his best performance but is certainly the most popular.
According to a report by Deadline, a collection of his personal letters up for auction reveal that the actor was "frustrated" with his iconic role.
The letters that were auctioned were his personal writings and letters over the course of his career. It became evident that he was unhappy with his role when a letter from director David Heyman was found which said "Thank you for making HP2 a success. I know, at times, you are frustrated but please know that you are an integral part of the films. And you are brilliant."
Rickman's character Professor Snape played a pivotal role in all the eight Harry Potter movies from 2001 to 2011. While he played a more nuanced, complex and layered character, he often assumed a villainous treatment. His heartbreaking secrets were only revealed in the last movie, setting off a spur of apologetic fans who had misunderstood him through the entire franchise.
Professor Snape became the prime villain in the sixth movie Harry Potter and the Half Blood Prince, named after his character's secret title. It saw him become the most hated character when he killed Harry's mentor and fan favourite Professor Albus Dumbledore.
Talking about his role in the film, Rickman wrote a note titled 'Inside Snape's Head,' under which he wrote, "It's as if David Yates has decided that this is not important in the scheme of things i.e. teen audience appeal," adds the Deadline report.
Alan Rickman was a noted theatre actor and a member of the Royal Shakespeare Company. He started his film career as the German terrorist leader Hans Gruber in Die Hard. He passed away in 2016 of pancreatic cancer, at the age of 69.
Entertainment
May December, which will be shipped to international buyers at Cannes, will start filming next year.
Entertainment
Ernie Lively passed away due to cardiac complications in Los Angeles on 3 June.
Entertainment
The official selection was announced last week, with 24 films from renowned names such as Wes Anderson, Nanni Moretti and Sean Penn, competing for the Palme d'Or and the affection of a jury headed by Spike Lee.