Akshay Kumar would like to do a women-centric film with Nimrat Kaur
Actor Akshay Kumar says he is keen to star in a woman-centric film with his 'Airlift' co-star Nimrat Kaur.
Mumbai: Actor Akshay Kumar says he is keen to star in a woman-centric film with his "Airlift" co-star Nimrat Kaur.
Female-centric films in Bollywood usually have top actress while the male lead is played by newcomers or relatively lesser known faces.
"I just remembered that there is one script, I wanted to make it, it's a woman (related) thing. I was just looking at her (Nimrat) and I thought 'I have to ask her about this'," Akshay said in an interview.
The
"Baby
" actor feels it all boils down to the content and is not about male or female-centric roles.
"I did a film called 'Aitraaz', it was a film which belonged to Kareena and Priyanka. A film has to be a hit, has to be appreciated, it doesn't matter how much is my role."
Nimrat feels there is no "pre-convinced" notion among male actors to not be a part of women-oriented films.
"When it's women-centric, if you need a superstar to star for commercial reasons, they will join in. In the same way, if in a male-centric film you need the presence of a female superstar that also happens."
"I don't think people have a pre-conceived notion that if it's a women-centric film, then we will not do it," she said.
Nimrat, who made her Bollywood debut in Irfan Khan-starrer "The Lunchbox" will be next seen in director Raja Krishna Menon's "Airlift".
The actress says after being part of films of two diverse genres, she now wants to try her hands on comedy.
"Now, I would love to do something light, something fun. May be a comedy. I would love to do a comedy next."
To which, Akshay, who is hailed as the king of comedy, suggested, "You can be a part of Houseful 4..."
The "Brothers" actor, who has been part of the highly successful "Houseful" franchise, will be seen in "Houseful 3".
Akshay said the film was a change for him after a string of socially relevant films.
"Yes it was a change. It was a very essential thing for me because I did 'Baby' and 'Gabbar' and 'Airlift'."
Directed by Sajid-Farhad, the comedy also stars Abhishek Bachchan, Jacqueline Fernandez, Nargis Fakhri, Riteish Deshmukh and Lisa Haydon.
"Airlift" is scheduled to release on 22 January.
PTI
Find latest and upcoming tech gadgets online on Tech2 Gadgets. Get technology news, gadgets reviews & ratings. Popular gadgets including laptop, tablet and mobile specifications, features, prices, comparison.
Entertainment
Ravan Leela, helmed by Hardik Gajjar, is scheduled to release sometime later this year.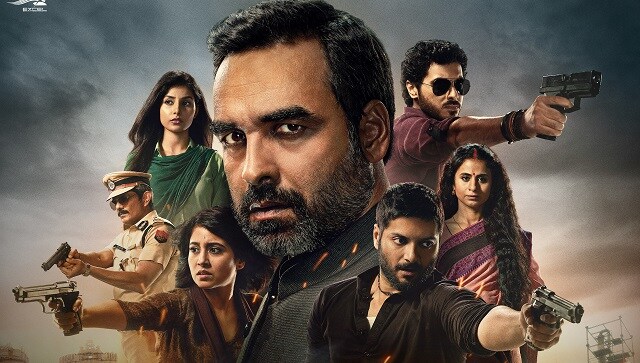 Entertainment
Mirzapur season 2, which debuted on Amazon Prime Video on 23 October, became the most-watched show on the platform in India within seven days of its release.
Entertainment
The show confines its three protagonists to a single setting for its entirety, and it should make for a suitable bedfellow in these COVID-19 times. But it doesn't.