AIB Roast 2.0? Why not, say members of All India Bakchod
The first AIB Roast may have raked up immense controversy but the comedy group is prepared to do it all over again.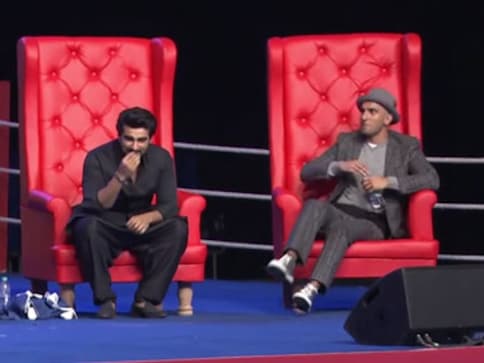 The controversy over comedy group All India Bakchod (AIB)'s Knockout video, popularly known as the AIB Roast, was probably enough to put the faint-hearted off offbeat humor. But months and several hilarious videos later, AIB are prepared to do it all over again.
When asked if the group is open to doing another roast, member Rohan Joshi was all for it, according to a report by Hindustan Times. "Yeah, sure... why not!" he is quoted as saying.
Joshi's 'Why not' is a very valid question as the Roast was one of AIB's biggest hits, despite (or maybe because of?) the controversy which included FIRs and allegations of obscenity that led to AIB taking down the video. As co-founder Gursimran Khamba points out in the Hindustan Times report, "I don't know where this thing about it being a flop came from. I mean, 11 million people saw it on YouTube in just two days. You think people didn't like it?"
"When you know illegal copies of the roast are being sold for one hundred bucks, then you know people are watching it and liking it as well," adds Joshi.
A Roast, popular in the Western media, is a comedy event where celebrities are publicly mocked in their presence. AIB attempted to host India's first ever Roast with Arjun Kapoor and Ranveer Singh as the targets back in December 2014 which was attended by several celebrities.
The video was uploaded on YouTube earlier this year and that's when the controversy began thanks to the explicit content. An FIR was filed against the venue, attendees and participants including Karan Johar, Ranveer Singh, Rohan Joshi, Tanmay Bhatt, Gursimran Khamba, Ashish Shakya, Aditi Mittal, Deepika Padukone, Alia Bhatt, Rajeev Masand and Arjun Kapoor. However, while celebrities like Aamir Khan criticised it, it was well received by Bollywood and even clocked in over 10 million hits before it was taken down by AIB.
While we do not know who the next Roast will involve or what will it result in, but we do look forward to seeing what AIB has to offer next on the subject.
Entertainment
Dharmendra Deol, who is also a part of the movie, also shared a video from the celebration on his Instagram handle with the caption, "Dosto, Pyaari iss Production ke saath beete pyaaree Lamheen ye bahut yaad aayenge," with hearts, dance and hand-fold emojis.
Entertainment
Apart from this, Bhatt will also be seen in Darlings along with Vijay Varma. This will be her debut as a producer. She will also be seen in Heart of Stone, opposite Gal Gadot, which is her Hollywood debut. Not only this, she will also be seen in Brahmastra alongside Ranbir Kapoor.
Entertainment
The 36-year-old actor said she and her sister, professional golfer Anisha Padukone, relate the most to Piku.