Ahead of Selvaraghavan's Nenjam Marapathillai, an analysis of how horror genre works for Tamil cinema
Horror, fear and a dash of comedy have come together to stand for a successful formula in Tamil cinema.
30 June will see the release of director Selvaraghavan's much awaited horror thriller Nenjam Marapathillai.
The trailers have created the right kind of noise so far. The expectations from S J Suryah, along with the suspense, thrills and scares from the film, could guarantee a box-office hurrah. It will come as no surprise as most horror films released in the last three years have been raking in the moolah at the box office.
—Take the film Maragadha Nanayam, which released last Friday. It is a rather low-key, well made film, which had a booming run thanks to its artefact-guarded-by-a-king's ghost plot with liberal dose of characters, laugh-out-loud scenes and very little to call for romance.
Lawrence's Kanchana series set the tone for comedy with horror and many films have followed suit. This includes the big budget Karthi starrer Kashmora which also had mythology mixed with horror effects.
Another new film, the teaser of which has generated enough interest, is the rather interestingly titled Balloon. Starring Jai and the talented actress Anjali, the film's teaser makes no bones about the plot – the house where the protagonists stay is haunted by the ghost of a once-upon-a-time balloon-seller, who harmed a girl in the name of love.
Revenge is a uniform story-line in all these horror flicks. And this is not new. From the time of Omen, whose plot was successfully made as Pillai Nila in Tamil in the 80s, revenge is the only thread which connects the dots, which tells us the why a ghost needs to come back at all.
A lot of Bengali and Malayalam literature deals with the paranormal. Some of them have been made into films as well. The Malayalam film Yakshaganam was remade in Tamil as Aayiram Jenmangal (a thousand births), a runaway hit for superstar Rajnikanth. In the film, he plays a psychiatrist (way before he plays one in Chandramukhi) who discovers the ghost of a jilted lover (see the trend?) in his sister's body. What follows is a game of wits between the ghost and him and obviously, the film ends on a good note.
Many years later, Sundar C's Aranmanai series with Hansika, Andrea and Trisha was supposed to have been based on the same story-line, and it was declared a super-hit.
Nayanthara may have regained her number one position with her films Raja Rani and Naanum Rowdythaan, but her numero uno status came after she donned the solo role of a woman who takes on 'ghostly challenge' in Maya. That film's success gave room to independent heroine oriented plots to make way in the horror genre.
A list of horror flicks from the recent past will read like an alphabetical order of ghost-lexicon in Tamil. So large is the number that every Friday, two out of five releases in Tamil happens to be a horror film. Venkat Prabhu's Mass with Surya is also one such revenge tale of father and son, with plenty of ghosts for company. The formula strikes a chord because as an audience we like to forget our reality for a few hours and get into the world we are watching on-screen, and the horror genre gives that suspension of disbelief quite easily.
Horror films now also have adventure undertones. The hero or the heroine seek out something they desperately need and are given Sindbad-like challenges where they take on the ghost in question. Dora, with Nayanthara in the lead, saw her in a superstar avatar, with a dog's ghost for a super power. Supernatural elements, fear of the unknown, use of witchcraft and rituals, timeline predictions/challenges to complete, full moon nights with animals for company, effective title names/use of the number 13, children who roll their eyes as if possessed, women who become allies to ghosts and men who avenge for them — these are some trops abound in the stories churned out by Tamil cinema in the name of horror.
Another film which people identified as one which scared them the most. starred the soft, romantic 'singing-hero' Mohan. It was called Uruvam (form) and was a film where he appeared disfigured for most part. The maximum horror seen in films pre 70s, was the portrayal of the heroine or any other female actor in a white saree as she walks by in the dark woods singing a lonely tune (Naaney Varuvean starring Jayalalitha from Yaar Nee (who are you) set to the tune of Rainaa Bharse Rim Jhim) but mostly the 'mohini' (as the lonely woman ghost is popularly referred to from folklore) would be a ruse by the heroine to protect herself.
MGR and Sivaji Ganesan did not act as ghost-hunters or ghosts themselves and Kamal Haasan stopped after playing a friendly ghost in the Kalyanaraman series in the 80s.
While Ajith, Vijay and Vikram are yet to star in one such horror flick, the amount of good response a 'pei padam' (ghost film) gets in Tamil Nadu may just make them sign an interesting script soon.
Entertainment
Malayalam actor Tovino Thomas has been roped in to play the antagonist in actor-filmmaker Dhanush's upcoming Tamil action comedy Maari 2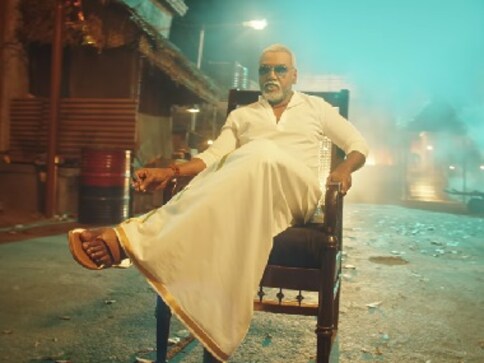 Entertainment
Kanchana 3 is currently the third biggest grosser of 2019 in Tamil Nadu after Rajinikanth-starrer Petta and Thala Ajith's Viswasam.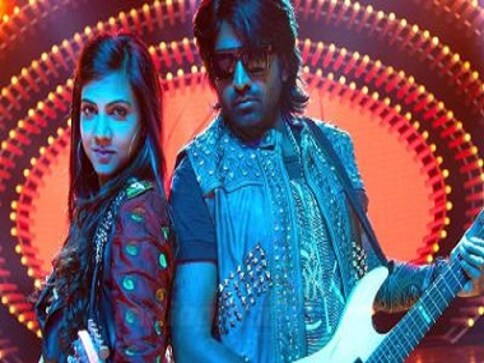 Entertainment
The buzz is that Vijay Sethupathi is playing a role modelled on Arnab Goswami as a fiery television anchor in Kavan.