Agnyaathavaasi: Backlash against Pawan Kalyan starrer is a wake up call that Tollywood desperately needed
After a flying start at the box office on the first day of its release, the Agnyaathavaasi nose-dived following severe criticism from all quarters.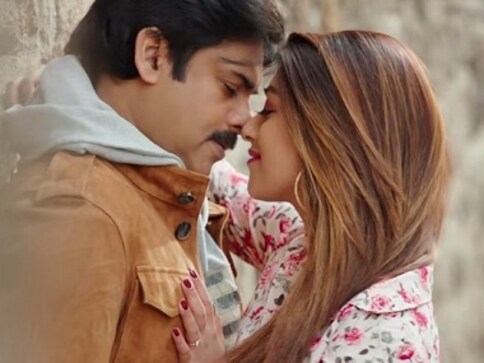 Calling Pawan Kalyan-Trivikram Srinivas' recent film Agnyaathavaasi a rude shock would be an understatement. Just a few days before its release, this writer had nonchalantly claimed that this actor-director duo guarantees success at the box office, going by their previous track record. I could not be more wrong.
The film was panned, unanimously, by critics — many of whom openly stated that it was a 'huge let down' — and the moviegoers too reciprocated in a similar manner. After a flying start at the box office on the first day of its release, the film's box office collections nose-dived from the second day onwards. Nearly a week after its release, there are no signs of recovery for the film at the box office. In fact, trade analysts believe that the film might end up as one of the biggest failures in the history of Telugu cinema.
Prior to its release, Agnyaathavaasi had made news for its phenomenal pre-release business with several distributors willing to shell out shockingly huge numbers to bag the theatrical rights. In Nizam area alone, the film was sold for more than Rs 25 crore, which is much more than what Pawan Kalyan's previous biggest hit Atharintiki Daredi collected in its entire run.
In the USA, the film was sold for close to Rs 19 to 21 crore, and on the whole, it is believed that the film had done a pre-release business of close to Rs 120 to 130 crore. The film is now struggling to survive for another week in several centres and even a distributor's share of Rs 50 crores, which it has amassed so far, is hardly a reason to celebrate for the actor's fans. At this rate, Tollywood insiders estimate that the film could end up in losses of close to Rs 50 to 60 crore, if not more, which is humongous to say the least. The film's debacle has also put a strain on the distributor's willingness to buy rights of several other low and medium budget films which are slated for release later this year.
Amidst all this, perhaps, there is a silver lining and an important lesson to be learnt for the industry. When a film hits the bull's eye, the returns are so huge that people do not bother about what would have happened behind the screen. However, a film as disappointing as Agnyaathavaasi exposes the flaws in the system. Yes, Trivikram Srinivas has been criticised for his lifeless writing which did not seem to make any sense and Kalyan for his eccentric acting style which made people cringe, but more than this, the film has put a spotlight on the nature of movie's production and distribution business itself.
In the post-Baahubali era, where the market for a big budget Telugu film has expanded manifold, some of the most eagerly awaited films in recent times like Khaidi No 150, Spyder and Agnyaathavaasi had made news for their jaw-dropping pre-release business numbers. In fact, Spyder's theatrical, satellite and other digital rights was pegged at more than Rs 150 crore for its Telugu and Tamil version combined. However, the film failed to click at box office and suffered major losses. Now, Agnyaathavaasi too has met the same fate.
The lack of transparency in the movie business has altered the dynamics of the industry. Today, whatever money is exchanged prior to a movie release might very well be the only money that the producer will ever get to see, because after a film's release, the parties do not honour the agreements in the strictest sense. This irregular playing field has driven a huge wedge between producers and distributors. As a result, theatrical rights of most big budget films are sold either on an outright basis (where distributors keeps everything to himself after release) or NRA (non-returnable advance) or MG (Minimum Guarantee), which transfers the risk from the producer to the distributor.
Under these circumstances, when a film fails to click, the question is who should absorb all the risk? In several cases, when the losses were more than 50 per cent, then the producer comes forth to compensate some part of the losses. However, if it is less than 30 per cent, then it is considered to be part of the game. In a few cases, a producer might promise the distributor the rights of his next film for a lesser price. With Agnyaathavaasi, losing around 40 to 50 per cent of the investment in several areas, it remains to be seen how this story unfolds in the next few days.
Perhaps, the biggest lesson that one needs to learn from Agnyaathavaasi's debacle is that you cannot blindly rely on anyone. Gone are the days when distributors were actually shown the complete film before they bought the theatrical rights. Right now, except for low-budget films, distributors often end up negotiating the price of a film without even seeing a single frame. And there is no dearth of investors to back a big budget film even before it goes on floors. Why? Because the business of filmmaking is based on trust and faith in talent. But when that faith is shaken to the core, it is bound to trigger a chain reaction where everything else is seem through a prism of mistrust. The film's failure is also a wake up call to reevaluate the abnormal budgets, most of which accounts for the remunerations of the lead actor and the director, even for films which do not necessarily aspire for anything out of the world.
In the end, this is not just about one film's failure to draw crowds in a festive season. This is about faith that people have in movies to transport them into a different world. The film viewing culture in the Telugu speaking states, and fandoms of different actors and directors, assure huge numbers at the box office in the opening week. And when we are forced to think twice about whether to trust an actor or a director before watching their films, that is a bigger blow than one film's debacle alone. Post Agnyaathavaasi, it would not be an exaggeration to say that movie goers will be a lot more cautious when it comes to some of the more anticipated films.
We will once again root for Trivikram Srinivas or Pawan Kalyan and their likes, if their next projects live up to the expectations. But the scars of Agnyaathavaasi will be difficult to erase for a long time to come. Period.
Entertainment
Jug Jugg Jiyo will open theatrically at a time when there's so much uncertainty around the box office performance of a film.
Entertainment
Sidhu Moosewala's spng refers to the Sutlej-Yamuna Link (SYL) canal, which has been a bone of contention between Punjab and Haryana for several decades.
Entertainment
Don't forget to tune in to 154 to watch it on Tata Play, and 117 on Dish TV and D2H on June 28, 2022 at 7pm for the Indian Television premiere of Baaghi.