Agent Carter star Hayley Atwell expresses solidarity with Dylan Farrow, says she regrets working with Woody Allen
Atwell said the #MeToo and Time's Up movements have 'blasted open' the conversations around the issue of sexual harassment in the film industry
London: Actor Hayley Atwell has expressed solidarity with Dylan Farrow, saying she regrets working in Woody Allen's Cassandra's Dream.
Allen has been accused of sexual abuse by Dylan Farrow, his adopted daughter with former partner Mia Farrow.
Atwell, who is best known for her role of Agent Peggy Carter in the Marvel Cinematic Universe, was asked about her experience of working for the director during an interview with The Guardian.
"I haven't spoken about this before. It was my first film and I didn't feel directed by him at all. I didn't have any kind of relationship with him. And that was fine but bizarre. It was a great opportunity, so I did the best I could and left. I didn't know back then what I know now.
Would I work with him now? No," Atwell said.
"And I stand in solidarity with his daughter and offer an apology to her if my contribution to his work has caused her suffering or made her feel dismissed in any way. It's exciting that I can say this now and I'm not going to be blacklisted," she added.
On the birth of #MeToo and Time's Up movements, Atwell said they have "blasted open" the conversations around the issue of sexual harassment in the film industry and has encouraged women to come forward with their stories.
"For me, it's about better representation and treatment across all industries. This past year, the conversation has been blasted open in quite an exciting way. It carries a lot of grief, rage, frustration and fear but could lead to deep cultural change," Atwell said.
"What's brilliant is the solidarity of the women speaking out. It's created a new vocabulary. I feel galvanised by it. I've always been outspoken but this movement has created a quiet confidence that we can call things out when they're not OK not just sexual harassment but any abuse of power," she added.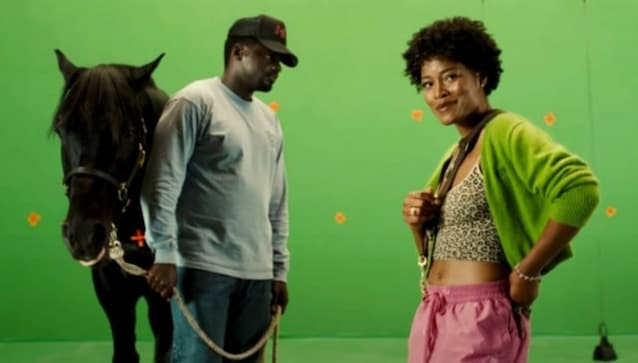 Entertainment
In Nope, Peele posits this age of smartphones, social media and surveillance states has warped how we respond to trauma. Instead of processing it through therapeutic outlets, we flatten it into consumable spectacles.
Entertainment
The movie version of Where The Crawdads Sing doesn't tamper with the original material. It doesn't want to say more or less than what the novel did about growing up in isolation without parental guidance.
Entertainment
Sheryl Lee Ralph had already broken into tears before the show, when she'd been handed a tablet on the carpet with a recorded message of support from a beloved aunt.