Agatha Christie's murder mysteries are a treasure trove for adaptions: Bollywood, please take note
Why has Bollywood adapted only two Agatha Christie novels so far?
Here goes a simple Bollywood pop quiz — what connects BR Chopra's Dhund and Raja Nawathe's Gumnaan besides being commercially blockbusters? Ardent readers wont take much time to figure out the connect. Both Dhund and Gumnaan were based on Agatha Christie's novels.
The magic of Agatha Christie's literary prowess is set to charm us once again with Kenneth Branagh's Murder On The Orient Express in Indian theatres this week. Truth be told, had there been no Agatha Christie's mystery novels, filmmakers would be running helter-skelter for their thriller plots and would face a really grim scenario for their whodunit flicks.
While Hollywood has time and again milked the work of Agatha Christie in form of films and television series, Bollywood lags far behind. Despite a 100-year history of Indian cinema, how is it that we've churned out only two films based on novels of Agatha Christie? While the Manoj Kumar and Pran starrer Gumnaan was based on And Then There Were None, BR Chopra based his Zeenat Aman and Danny starrer Dhund on The Unexpected Guest.  It's also prudent to note that while Gumnaan released in 1965, Dhund had its commercial release in 1973, which means in the past 40 years Bollywood has not based any of its flick on the works of the world's favourite story teller.
So what could be the reasons that forced Indian filmmakers to shy away from carving a cinematic piece out of the work of the most acclaimed writer the world has ever seen? One reason could be Sir Arthur Conan Doyle himself. In India, Sherlock remains a more popular figure when vetted against the likes of Poirot and Miss Marple. The number of cinematic and TV adaptations based on Doyle's works will any day outnumber the films which are based on Christie's work.
Indian filmmakers are not exactly known for their skills at adapting foreign literary works. There are only a handful of filmmakers who have given novels and short stories their due diligence. So while one could find number of Indian films lifted straight from foreign films or made after rights were procured in a legal fashion, there would be only a handful of literary adaptions to film.
One must not forget that Gumnaan and Dhund released in an era when filmmakers took the trouble to source material for their film plot from literary work. Most of the films, which were made in the 60s came from Bengali literature. Writers like Bimal Mitra, RK Narayan, Gulshan Nanda Manu Bhandari, Fanishwar Nath Renu and Rabindranath Tagore were in vogue in the era of 60s and 70s. This 'movement' also forced filmmakers keen towards making mystery thrillers look to the west.
While Feluda and Byomkesh were already being churned out by Bengali cinema in large numbers, the automatic progression was towards Agatha Christie and Sir Arthur Conan Doyle's works. One of the most loved whodunits from that era — Ittefaq — has its roots in a Gujarati play.
The trend died a natural death after stars like Amitabh Bachchan and Dharmendra descended on the horizon. What followed next was an era, which transformed the very fabric of the Indian film industry. Basing films on literary works and defined scripts took a back seat and scripts that kept in mind the persona of stars became the order of the day.
While most of Agatha Christie's work has seen a cinematic adaptation, Bollywood's report card remains dismal. The fact that a similar film is being made after 39 years, which has most of Hollywood's top stars, says a lot about attitude of both the industries. The murder mysteries of Agatha Christie are a treasure trove and its high time Bollywood take a note of it?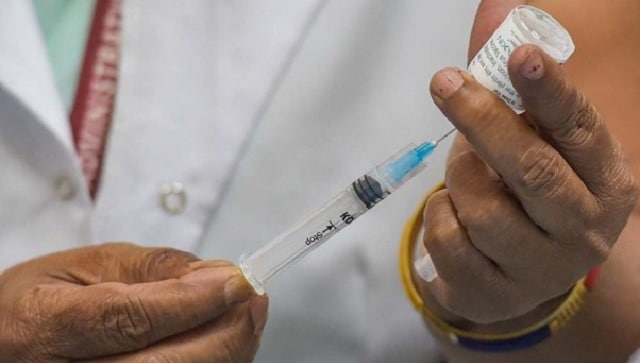 Blogs
While the original plan of 30 crore fully vaccinated individuals by July may extend by a few weeks, the year-end target can be more ambitious
Politics
Prasada's induction will further wear away whatever's left of the Congress and the Gandhis in Uttar Pradesh, even if it does not yield dividends for the BJP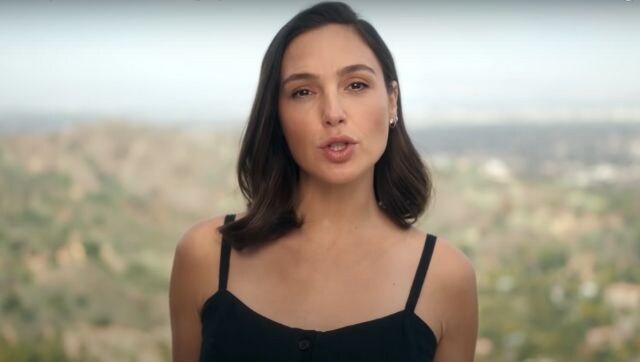 Entertainment
Even as the reality is hard to cope with, it brings back that one commodity that seems to be rapidly depleting from our lives – hope. And for that alone, may there be an encore.