After 'Udta Punjab' leak, filmmakers speak out against piracy, illegal downloads
The film fraternity took a stand against piracy after Udta Punjab was leaked online two days before its release
Even as the producers of Udta Punjab — Phantom Films and Balaji Motion Pictures — fought to stem the illegal download of their film, the entire footage of which was leaked online two days before its release, the film fraternity spoke out strongly on the issue of piracy.
It was the print of Udta Punjab that was sent to the Central Board of Film Certification that was put up online. A senior officer at the Mumbai Police's Cyber Crime Cell confirmed to Firstpost that the film's director Abhishek Chaubey had submitted a written complaint to them about the leak.
Piracy, which has grown just as the film business has, was believed to have cost the Indian entertainment industry an estimated Rs 16,240 crore in revenues in 2008, according to a collaborative Hollywood-Bollywood report presented at Ficci Frames (the Federation of Indian Chambers of Commerce and Industry annual convention). That amounted to about 40 per cent of potential revenue for the film industry.
Filmmaker Subhash Ghai, who is the founder-chairman of Whistling Woods International, points out that piracy menace has been one that has plagued the industry for over three decades now. "First, tt was done by individual pirates from tape cassettes to DVDs to CDs all over Asia in the '80s and 90s. We never got our full revenues. My films — Hero and Khalnayak — suffered in their due revenue. Now it's worse. Online sites allows millions to download new releases free of cost, without the producers' consent. This is theft. Technology gives you the go ahead but thieves take your share of revenues. Law agencies and government have to find a way to take action against such illegal sites. Individual producers and studios can't do much about it. It's time for the government and cyber-crime police to wake up," he told Firstpost.
Incidentally, less than a month ago, the Marathi film Sairat had run into a similar problem, with its print being uploaded online mere days before its theatrical release. In this case as well, it was the print sent to the censor board that had been leaked on the Internet. Director Nagraj Manjule had filed a complaint against "persons unknown" with the Mumbai police. The Cyber Crime Cell had been directed to look into the case.
The Ketan Mehta-directed Nawauddin Siddiqui-Radhika Apte feature Manjhi: The Mountain Man also had the same issue back in August 2015. Even before it could be seen in the theatres, a preview copy, leaked on a peer-to-peer sharing platform, was downloaded by several hundred viewers.
The Udta Punjab team's anti-piracy wing had pulled down over 600 download links by Wednesday night alone. However, some torrents continued to be accessible.
Filmmaker Imtiaz Ali compared the illegal downloading of films to stealing. "Piracy of films is a crime like pick-pocketing or purse-snatching. People who like movies should know that they steal from the makers of the movie, if they watch it illegally," Ali said to Firstpost.
Ironically, it was not too long ago that Udta Punjab's co-producer Anurag Kashyap had promoted piracy in a way — as a response to his production, the Neeraj Gahywan-directed Masaan, being screened on the Hotstar app after several cuts. Anurag had then exhorted fans to rather watch the complete film via illegal torrents than the "mutilated" version being shown on the app. Of course, it is important to note here that this was much after the film had a proper theatrical release — unlike Udta Punjab.
Masaan actress Shweta Tripathi was among those who spoke out against piracy after the Udta Punjab leak on Wednesday. She told us, "A lot of hard work and money is put into every film. There are people who see it only as entertainment — yes, it is; but it is also like any other work. Would you like it if someone was to trivialise your work, or take credit for it, or try to sabotage it in any way? You wouldn't. Then why do that to us (the film industry)? Every damn ticket counts. We try to ensure that we give you an experience. You have to know and understand that. We need the audience's support, now and forever."
"What has happened with Udta Punjab is really sad," added director Rensil D'Silva, of Kurbaan and Ungli fame. "It's just something we have to live with, and be more careful with our films as the release dates approach. Piracy is here to stay."
With Udta Punjab, the CBFC has come in for heavy criticism as many felt that the board and its chairman Pahlaj Nihalani had deliberately tried to sabotage the movie. Considering the high-profile battle between the board and the film's team — and also the fact that this was a copy sent to the board members that was leaked — this doesn't seem to be an entirely unlikely conclusion.
Ra.One director Anubhav Sinha told Firstpost: "Piracy eats into a way larger pie than we can afford. The government machinery, over the years, has not been able to do enough. It should."
"However," Sinha added, "the Udta Punjab leak feels less like piracy and more like a concerted effort from people who won't like the matter on the table."
It was an aspect that Anurag Kashyap also referred to, in a Facebook post he shared on Thursday afternoon.
"I have never downloaded a film on torrent, I don't know how to. Yes, occasionally I have seen downloaded films borrowed from friends and found a way to pay for them later, by buying them on DVD or BluRay," Anurag wrote, before adding that "no one can (take away) your right to download a film".
He then emphasised that the issue of the Udta Punjab leak wasn't one of piracy alone. "This time it's a different fight, it's a fight against censorship and if you are that audience that always downloads a film, then I won't ask you to not do that, please do. But wait until Saturday, which is when you would normally download a film."
"Piracy happens because of lack of access and in a world of free Internet, I do not have a problem with it," Anurag wrote. "My problem is that this time its a case of vested interests trying to demoralise people from fighting for their rights. So to all downloaders of Udta Punjab, I urge you, wait until Saturday (before) you decide to not pay for the film. Don't download and share — curb the curiosity for two more days. Thank you for reading this."
— with inputs by Renil Abraham
Find latest and upcoming tech gadgets online on Tech2 Gadgets. Get technology news, gadgets reviews & ratings. Popular gadgets including laptop, tablet and mobile specifications, features, prices, comparison.
Entertainment
It is important to credit recreational entertainment for taking steps in the right direction. However, it is equally important to be critical of spaces that are propagating the same regressive narrative they claim to discredit.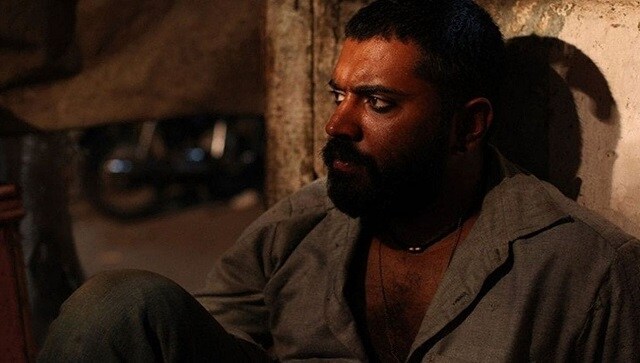 Entertainment
New York Indian Film Festival ran virtually from 24 July to 2 August due to the coronavirus outbreak