After Harvey Weinstein scandal, The Academy approves Standard of Conduct for its members
The Board of Governors of the Academy of Motion Picture Arts and Sciences has approved the Standards of Conduct for its members after the Harvey Weinstein scandal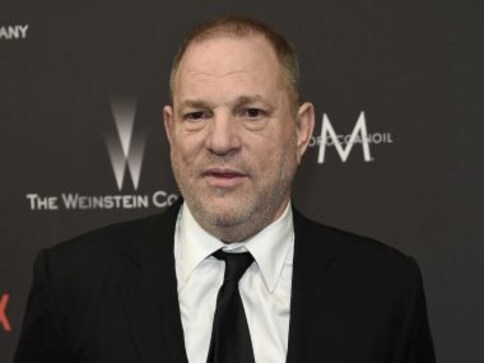 Los Angeles: The Board of Governors of the Academy of Motion Picture Arts and Sciences has approved the Standards of Conduct for its members after the sexual harassment scandal involving Harvey Weinstein came into light.
The Academy had earlier formed a task force headed by Academy Officer David Rubin to draw out a new code of conduct for its members.
The new standards have been approved by the academys 54 -member board of governors in a meeting.
Academy CEO Dawn Hudson, in a statement obtained by Variety, said, "Over the course of weeks, the task force consulted with professors of ethics, business, philosophy, and law from Georgetown, Harvard, Notre Dame, and Stanford, as well as experts in human resources and sexual harassment.
"Much remains to be done. The task force will finalise procedures for handling allegations of misconduct, assuring that we can address them fairly and expeditiously," said Hudson in the letter.
After investigations by The New York Times and The New Yorker that revealed sexual harassment and rape allegations against Weinstein, the Academys 54-member board of governors had ousted him with immediate effect at an emergency session.
Hudsons letter, which was sent to Academys roughly 8,500 members, also had a link to the standards.
"There is no place in the Academy for people who abuse their status, power or influence in a manner that violates recognised standards of decency," it said.
"The Academy is categorically opposed to any form of abuse, harassment or discrimination on the basis of gender, sexual orientation, race, ethnicity, disability, age, religion, or nationality," it added.
Entertainment
Jennifer Lopez and Ben Affleck, who were together from 2002 to 2004, have rekindled their romance since April this year after she ended her engagement with Alex Rodriguez
Entertainment
Here's charting the feud between Dwayne Johnson and Vin Diesel, after the latter recently confirmed he won't appear in the tenth and eleventh Fast & Furious movies.
Entertainment
Dr John was known as the funky New Orleans "night-tripper" musician who blended several musical styles with a hoodoo-infused stage persona and gravelly bayou drawl. He was a six-time Grammy winner and Rock & Roll Hall of Famer who was a white man that found a home among Black New Orleans musicians.