After Disney-UTV, Balaji Telefilms may pull out of film business due to losses
Ekta Kapoor's Balaji Telefilms may be facing the same fate and Disney and UTV.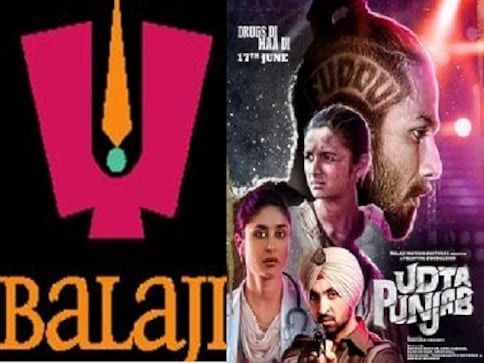 It was earlier reported that Walt Disney are going to back out of UTV Motion Pictures, an alliance that was formed in 2012. And now, Ekta Kapoor's Balaji Telefilms may be facing the same fate.
Following the releases of unsuccessful films such as Great Grand Masti and Kya Super Kool Hai Hum 3, and a financially unwinding legal battle over the film Udta Punjab, Balaji Telefilms may be shutting their film production business.
The group chief executive officer of Balaji Telefilms, Sameer Nair, spoke to Economic Times, but did not confirm any plans to shut operations.
He did admit that the production company is facing loses. "Yes, we have suffered losses on Great Grand Masti and Kya Super Kool Hain Hum 3, but with Udta Punjab and Azhar we managed to recover costs. We do constant scrutiny of our business and we have four films under production," he said.
Sources have revealed that Balaji Motion Pictures has no green lit any new films for development, and all decisions have been kept on hold until Arjun Kapoor, Shraddha Kapoor starrer Half Girlfriend based on Chetan Bhagat's book, releases in May 2017.
Meanwhile, Balaji will focus on television for the moment.
Entertainment
Why the Great Grand Masti leak could spell a lot more trouble for its makers than it did for Udta Punjab
Entertainment
Earlier this week 'Great Grand Masti' was leaked online much prior to its release.
Entertainment
After Pagglait, the team has reunited for a three-film deal, out of which the announcement of the first movie is already on the cards.