After Benedict Cumberbatch, Jodie Foster and Shailene Woodley join the cast of Kevin Macdonald's Prisoner 760
Kevin Macdonald is directing the film from a screenplay penned by Michael Bronner,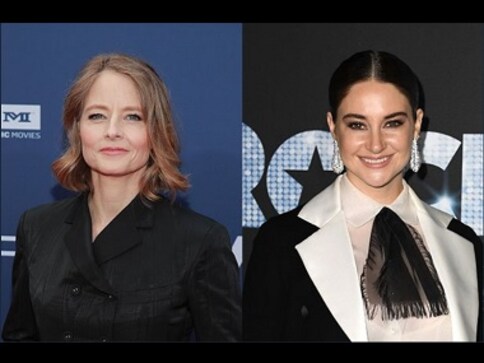 Jodie Foster, Shailene Woodley and Tahar Rahim are the latest addition to the cast of Benedict Cumberbatch-starrer Prisoner 760.
Kevin Macdonald is directing the film from a screenplay penned by Michael Bronner, reports Variety.
"Captured by the US government, Mohamedou Ould Slahi (Rahim) languishes in prison for years without charge or trial. Losing all hope, Slahi finds allies in defense attorney Nancy Hollander (Foster) and her associate Teri Duncan (Woodley).
"Together, they face countless obstacles in a desperate pursuit for justice. Their controversial advocacy, along with evidence uncovered by formidable military prosecutor Lt. Stuart Couch (Cumberbatch), eventually reveals a shocking and far reaching conspiracy" the official logline of the film read.
The movie is based on Mohamedou Ould Slahi's best-selling memoir 'Guantanamo Diary'.
Foster is a two-time Academy Award, Golden Globe and BAFTA winner, and is best known for her roles in "The Silence of the Lambs" and "Contact." Rahim was nominated for a BAFTA for his performance in Jacques Audiard's "A Prophet." Woodley recently earned Golden Globe and Emmy nominations for her role in "Big Little Lies" and is best known for portraying Tris in the "Divergent" series.
Principal photography is set to begin in South Africa on 2 December.
Entertainment
The most remarkable aspect of Psychosexual is how consistently Joel Kim Booster draws attention to the nuts and bolts of how he put it together.
Entertainment
Justin Bieber shared the news of his partial facial paralysis in a video message posted on his Instagram on June 10. The singer had announced that he was pausing his Justice World Tour due to illness.
Photos
Chris Pratt, along with Constance Wu, Riley Keough, and Patrick Schwarzenegger attended the premiere of the upcoming Amazon Orginal The Terminal List in LA.