Afreen singer Momina Mustehsan and Arjun Kanungo release single Aaya Na Tu
Composed by Arjun and written by Kunaal Vermaa, Momina Mustehan's 'Aaya Na Tu' addresses rejection, pain and the burden of true love
Mumbai: Pakistani singer Momina Mustehsan, who rose to fame after 'Afreen Afreen' on Coke Studio, has teamed up with Indian singer-composer-actor Arjun Kanungo for her debut single 'Aaya Na Tu'.
The mid-tempo ballad, released by VYRL Originals on 20 June, captures the emotion of being left behind in love. Composed by Arjun and written by Kunaal Vermaa, the song addresses rejection, pain and the burden of true love.
The official music video, shot in Bangkok, captures the essence of the song with interplay between both artistes bringing out the emotions. Both singers enjoyed working with each other.
Arjun said in a statement, "Momina has been a joy to work with. We ended up making a song we're proud of and also ended up being good friends."
Momina expressed gratitude to Arjun for "sharing such an awesome song of his" with her.
"He, along with the Universal team, instantly became friends more than colleagues. This is my first single, and the encouragement and support I got from the whole team was overwhelming. This was also my first time playing a character for a video and Danny was an incredible director to work with.
"It was truly a pleasure being a part of this project alongside such a motivated, supportive and hardworking team," she said.
For Vinit Thakkar, Senior Vice President, Universal Music Group, India and South Asia and EMI Records India, it's a matter of pride to bring "these two incredible artistes together for this single".
"Arjun and Momina are both talented individuals who have achieved incredible success at a young age," Thakkar said.
Watch the song here: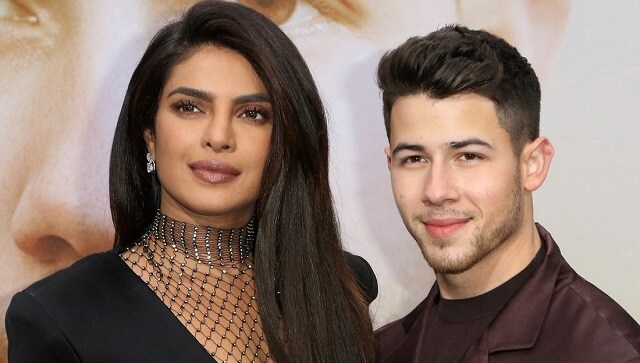 Entertainment
Netflix's new special The Jonas Brothers Family Roast saw Priyanka Chopra taking an aim at Nick Jonas.
Entertainment
The Beatles paved the way for every modern Brit and American musician from the 1960s until today, only goes to highlight something even their harshest critic does not want to acknowledge: Everyone is inadvertently a Beatles fan.
Entertainment
While Jon Batiste scored 11 nominations, Justin Bieber, Doja Cat and H.E.R. each came away with the second-most nominations with eight nods