Ae Dil Hai Mushkil vs Shivaay: The battle lines are drawn on Twitter, not at the box office
Mere weeks after the big box office clash between Akshay Kumar's Rustom and Hrithik Roshan's Mohenjo Daro over the Independence Day weekend, focus has already shifted to the Diwali release slot, and the two major Bollywood films that are looking to occupy it.
Shivaay — Ajay Devgn's action thriller — and Karan Johar's Ae Dil Hai Mushkil (featuring an ensemble cast comprising Ranbir Kapoor, Aishwarya Rai Bachchan, Anushka Sharma and Fawad Khan, apart from a cameo by Shah Rukh Khan) go head-to-head at the box office on 28 October.
At the moment, both films seem evenly matched.
Shivaay's high-octane trailer has been among the most watched on YouTube, but on the other hand, the Johar Juggernaut is not one anyone could ever dismiss out of hand.
So until opening day at the theatres, and the weekend immediately after, naming either of the films as the 'frontrunner' would be a tough call to make — not to mention a highly unreliable one.
But fans have rushed in where experts fear to tread.
On Twitter, over Tuesday, 30 August (when the Ae Dil Hai Mushkil teaser and posters were released by Dharma Productions), the phrase 'Ja Shivaay Kar De Vinaash' was trending. There was a flurry of tweets extolling the virtues of Shivaay (over a mostly unnamed rival) — a perfectly fine proposition in and of itself for fans of a particular film — except for the timing.
Also read: Ae Dil Hai Mushkil teaser shows it's 'game on' versus Shivaay at the box office
Even as the pro-Shivaay tweets built up, there was another hashtag that was picking up: #AeDilHaiBombayVelvet. The reference was of course, to the last time Karan Johar, Anushka Sharma and Ranbir Kapoor teamed up for a film (although Johar was a member of the cast and not directing), Bombay Velvet, and its box office failure.
The anti-ADHM momentum carried over well into Wednesday, 31 August. This time the phrase that trended was the rather more ominous sounding "Dirty game by Karan Johar". Tweets that used this phrase alleged that Johar's production house had 'paid' to have people tweet positively about the Ae Dil Hai Mushkil teaser. Some put up screenshots purportedly from Dharma that laid down explicit instructions for how the tweets should be composed/shared (although a closer look at the image seems to indicate that the message issued from an anti-Dharma party).
The tweets under the phrase also levelled a lot of abuse — much of it personal — at Johar. There were insinuations that the filmmaker was pushing his "agenda" through Ae Dil Hai Mushkil while Shivaay was a "pure" film.
Neither Ajay Devgn nor Karan Johar responded to any of these tweets.
Marketing on social media is an important part of any film's strategy, and Twitter and Facebook have taken the place of word-of-mouth when it comes to garnering 'buzz' — that undefinable-but-oh-so-important excitement generated around a film that can generally propel a good opening collection for it. That lack of buzz on social media was one of the predictors that Mohenjo Daro might well be the loser in the clash against Rustom at the box office.
If that buzz is organic (people expressing genuine excitement on social media about an upcoming release) then of course, that's a good indicator.
But in the case of the war between followers of Ae Dil Hai Mushkil and Shivaay on social media, there seems to be a certain vested interest that is pushing these damaging/vilifying tweets. And the fight — even before the films reach the box office — is about to get a whole lot ugly.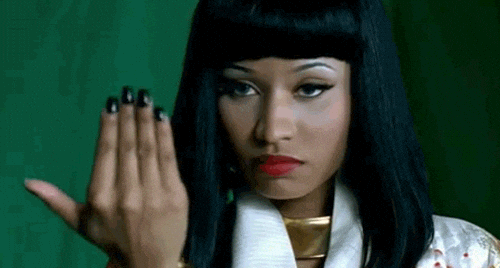 Updated Date: Sep 02, 2016 10:52:55 IST