Ae Dil Hai Mushkil row: Karan Johar, MNS or Fadnavis, winner will emerge after film release
This time, the producers and actors did not promote Ae Dil Hain Mushkil by generating a controversy or taking the crew to hop TV studios. This time, the controversy has been imposed upon the movie.
Who won?
Karan Johar, who now got the approval to screen his Diwali release Ae Dil Hai Mushkil on 28 October? No, he had to pay a price, along with other Bollywood producers, for agreeing to not cast any Pakistani artiste in their productions henceforth. It was rather a step down for Bollywood which saw art without boundaries.
Is it Raj Thackeray's victory? Does not seem so at all. His party's cine cell chief's threat of "we'll beat up" such filmmakers has lost its purpose. His party has settled to a claim that the producer has agreed to credit Rs 5 crore to the Army Relief Fund.
The move appears to be some sort of penitence to secure some reprieve. But Raj Thackeray only gained one thing: That his party believed in muscle, and has earned a stamp of being an 'extortionist' party. But it does not matter to the MNS. It ploughs its furrow its way.
Devendra Fadanavis? He will be seen as a person who negotiates with those who threaten than deal with the threat-issuers. A threat, so blatant, so brazen, cannot be taken as one of those statements that political parties issue now and then and that the media print and government watches.
The real test of the outcome is ahead, on and after 28 October. Now that the film has been 'allowed' to be screened, would the MNS cadre, and others who dislike Pakistani actors, musicians and cricketers in India, go watch it in multiplexes? After all, their conscience has been cleared – some atonement has come from the guilty.
This time, the producers and actors did not promote the film by generating a controversy or taking the crew to hop TV studios. This time, the controversy has been imposed upon the movie. Those who believe that it is wrong to curb artistic sensibilities by banning Pakistani artistes crowd the multiplexes, but there is still a question mark on its success.
At least, the success measured by box office returns. Kitna crore kiya hai is the measure of a movie's success. However, with the single-screen theatres remaining firm on not screening them really cuts the number of seats that could be sold to the audience.
This segment fears vandalism, but speaks of "sentiments" of the people. They speak of the "prevailing public sentiment" against Pakistan and in guarded whispers, they talk about the fears of damage to their properties. It can be a matter of abundant caution or an apprehension that the hotheads of the confrontational party cadre can still pose risks. Moreover, the MNS is not the only party that wears its 'patriotism' or 'nationalism' on its sleeves. Lot of imponderables are there.
The attendance at the multiplexes will also be a test of the depth of public opinion on the issue of casting Pakistani artistes in Indian movies. But public mood can play havoc with businesses and movies in India. Art is a claim in most cases.
Meanwhile, after the Uri terror attack and the surgical strikes along the Line of Control, China's refusal to help get terrorists in Pakistan on the UN list have led to a call for boycott of Chinese goods with regard to Diwali related items on social media. There has been a precipitous drop in their sales. Jaipur has reported 40 percent decline, even though the alternative was relatively expensive. Delhi, likewise.
We will know where we stand on or after 28 October.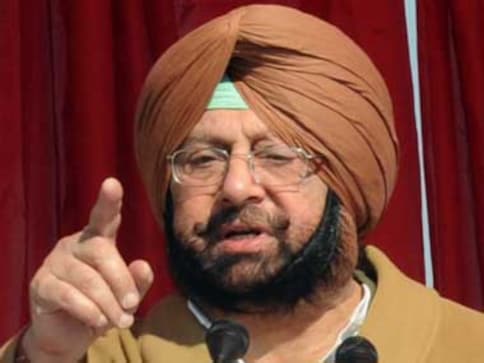 Politics
Amarinder, who was one of the Congress' powerful regional satraps, also said he had never experienced "this sort of interference ever as a chief minister"
India
The project aims to synchronise activities relating to infrastructure building in an area to help Central and state agencies, urban local bodies and the private sector effectively coordinate
India
Chaudhary was the first politician to have met the family of a slain farmer in a village in Lakhimpur on 4 October