Adoor Gopalakrishnan completes 50 years in cinema; criticises censorship and piracy
Filmmaker Adoor Gopalakrishnan, who awaits the release of his forthcoming Malayalam drama Pinneyum, has come down heavily on the very notion of censorship.
Veteran filmmaker Adoor Gopalakrishnan, who awaits the release of his forthcoming Malayalam drama Pinneyum, has come down heavily on the very notion of censorship. He said that it is high time to scrap censorship.
"In a democracy, censorship has no place. Censorship works only in dictatorships, not in democracy. I am opposed to any kind of censorship," Gopalakrishnan said while promoting his film at the Press Club in Mumbai on Tuesday.
"I don't want anyone to tell me what to do and what not to do," he said.
Talking about piracy, which has plagued the film industry, the multiple National Award winning filmmaker said that there should be severe punishment for those who commit piracy.
"It is because of a lack of stringent punishment that people indulge in releasing films in the internet even before the official release of the films," he said.
Gopalakrishnan also said that it's wrong to address non-Hindi films as regional cinema.
"Every film is a national film. Nobody called Satyajit Ray as a Bengali filmmaker. Globally, Bollywood films have been identified as Indian films, which is totally wrong. Bollywood doesn't represent Indian films," he said, and rued that many good regional films don't get the recognition and adulation they deserve as they get overwhelmed by Bollywood films.
"In one of the international film festivals, a foreign filmmaker was really surprised to know that we make good non-Hindi movies in India. It is very common to identify Hindi cinema for Indian cinema," he said.
Talking about his new film, which stars Dillip and Kavya Madhavan in the lead, he said it is for the first time that his movie is getting released outside Kerala. It will be released in all metros and major cinemas.
"This movie is about human relationships, crime, family, love and the human craving for material wealth while basic human values are being sacrificed," he said.
The master craftsman decorated with numerous national and international awards has completed half-a-century as a filmmaker.
The 75-year-old, popularly known as Adoor, has never been in a hurry to make films. In a career that began way back in 1965 with a 20-minute short fiction film titled A Great Day, he has scripted and directed eleven feature films and about thirty short films and documentaries.
The last film that he directed was in 2008 which was Oru Pennum Randaanum (A Climate for Crime) which was a 115 minute long feature film.
Adoor did his graduation from Gandhigram Rural University in 1960 and left the government job of a statistical investigator to study cinema at the Film Institute of India, Pune in 1962 and since graduating from there in 1965.
In his career, he has won the National Film Award 16 times besides numerous international awards and also the coveted Dadasaheb Phalke Award in 2004.
The international recognitions that have come his way include a French order, the highest decoration in France in 1984, Lifetime Achievement Award at Cairo International Film Festival, honour at the London Film Festival, the British Film Institute awards to mention a few.
While all his films have won rave reviews, some of the most acclaimed films include Elippathayam, Mukamukam, Anantharam, Nizhalkuthu and Swayamwaram.
In 1984, Adoor won a Padma Shri, to which was added the Padma Vibhushan in 2006.
His only daughter Aswathi is an IPS officer belonging to the Maharashtra cadre.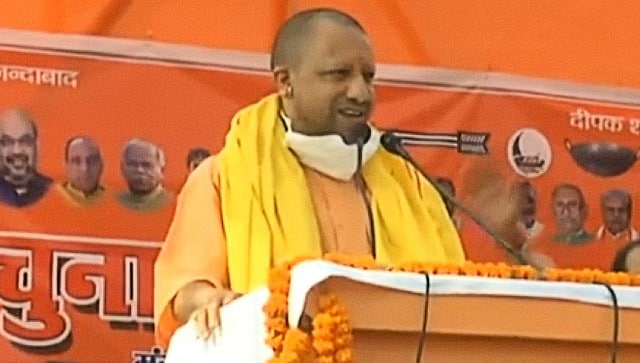 Entertainment
The seers alleged that Bollywood artistes consume alcohol, eat meat and involve in immoral activities due to which they can never represent pious characters of the Ramayana.
Entertainment
Voot Select has hit upon an interesting show that retains the dramatic tension for the most part of the eight episodes.
Entertainment
Florence Pugh on Black Widow: "I was totally worried about if people were going to appreciate me as a casting choice for Yelena"