Achint Thakkar conjures desert vibes with The Khan Brothers on new album
Achint Thakkar's latest album with The Khan Brothers sees him tapping into raw sounds while occasionally stepping into polished territory, as he targets not just a club tour, but also the world, fusion and folk festivals in India as well as overseas.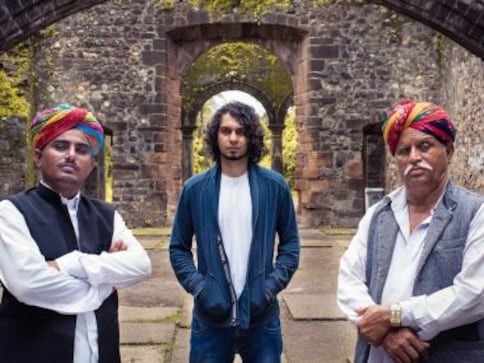 After calling time on his wild and psychedelic days with Mumbai rock band Rosemary in 2011, guitarist and composer Achint Thakkar moved to San Francisco to study music production. Despite the distance from home, it's there that he began to appreciate qawwali great Nusrat Fateh Ali Khan.
Thakkar says he became a Nusrat fan not just for his powerful voice, but also his diverse projects, including world fusion albums such as Night Song featuring Michael Brook. "You listen to him, you feel like you're sitting in a village and listening to him," he says. The guitarist found that feeling once again when he heard The Khan Brothers – Multan and Bhutta – at the World Sufi Spirit Festival in 2014.
A chance meeting with them a few days later at a hotel in Jaipur bolstered Thakkar to record the brothers singing so that he could perhaps sample it later on in his music. His 2015 debut solo album Shalimar features the Khan Brothers in parts, but they're certainly not the main attraction. Thakkar says, "We kept in touch for the next couple of years. We didn't meet, but I had their samples and I would make music over it. I started asking them more about their music and for more songs. Slowly, we started building a bank of songs to work on."
A part of now world-renowned Rajasthani folk music show The Manganiyar Seduction, The Khan Brothers were familiar with the world of collaborations. The road to creating Thakkar's second album Achint & The Khan Brothers was under way by then. The Khan Brothers, although not available on email to respond to mixes or song structures, did speak to Thakkar over the phone and often sang out their parts, occasionally sending voice notes to give the songs shape.
Over at Chembur, Mumbai-based recording engineer Rishi Bradoo's Theatre 74 studio, Thakkar and the Khan Brothers figured they would make most progress if they were all in the same room. While he had recorded their vocals, Thakkar decided to jam with the vocalists for an impromptu song take of Railgaadi, which became the first single that introduced his enchanting, music-score like treatment of centuries-old vocal tradition and even oral history.
In that vein of organically making music, Thakkar says he had his moment of clarity. After Shalimar's slickly produced world fusion sound, Thakkar had realised he could do with some reining in on his part. He says, "I learned that one good thing is more powerful than 50 average things." When Railgaadi was recorded, it was the first time the artist was putting out something so 'live' and untouched. He adds, "Nowadays, we as musicians don't do something so live and raw and just leave it. It took me a while to leave it raw. My friends by then had it and they were really vibing with it. It's really unpredictable, that recording. I was figuring out the chords during that recording – but something about it sounds good. It felt right, so we went ahead."
The rest of Achint & The Khan Brothers maintains some of that rawness, while occasionally stepping into polished territory, like on Manihara, the steadily built-up Amma and Jhedar. Thakkar employs strings as effectively as he pulls them back to concentrate on a strong tabla-centric rhythm, like on Margia Bohara. Thakkar says, "There are some songs where I required them to come a little bit towards my side in terms of recording and arrangement. I told them, 'You need to sing this here and need to sing that there'. That kind of thing." Their first performance together at living room gig series Sofar in Mumbai in September last year was also a catalyst in figuring out how to take the collaboration live. Thakkar roped in bandmates such as bassist Suraj Manik, drummer Viraaj Saxena and violinist Ajay Jayanthi for what he called a "challenging" performance.
With that out of the way, there are more shows in the works for Achint & The Khan Brothers – one that targets not just a club tour, but also the world, fusion and folk festivals in India as well as overseas.
also read
Entertainment
Watch this space, every week for the Firstpost Playlist — an eclectic collection of music from the myriad and atypical minds at Firstpost.
Entertainment
The upcoming season 11 of Salman Khan-anchored Bigg Boss is expected to have a bevy of TV actors as participants, along with non-celebs.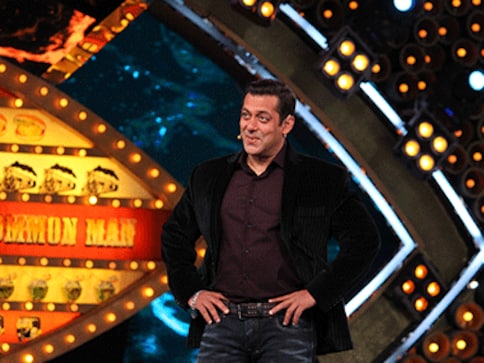 Entertainment
It is going to get even harder to survive Bigg Boss 11 as inmates will, reportedly, have to earn money inside the house to get access to the luxury items.